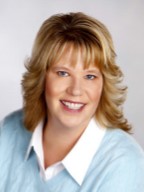 Pam Widen was spectacular. Things I particularly appreciated:

* She never rushes clients into anything. When I was on the fence about some other properties, she never pushed me towards them (especially since she knew they weren't quite right for me).
* Pam is a "yes and" personality (to borrow a term from improv). She never looks for excuses or reasons to not-do something. She always does whatever's requested (and with a smile). Even if it's driving down to Oregon, doing a 3rd showing of a meh property, or asking the seller's agent odd-ball questions about back doors and matts.
* Pam is always on the ball. Day or night, weekday or weekend, she is always prompt at responding to emails and chasing down things. She also stays on top of the supporting players — inspectors, lenders, title company representatives, etc — making sure everyone's on the same page.
* Pam was honest and up-front about everything. There were no surprises other than things outside of her control.
* Pam brings an incredible wealth of knowledge and expertise to the table. I felt safe in the process knowing that she would make sure everything went smoothly.

In all, Pam was nothing short of a rockstar. She truly went above and beyond. Thanks so much Pam!

— Stephen, Buyer