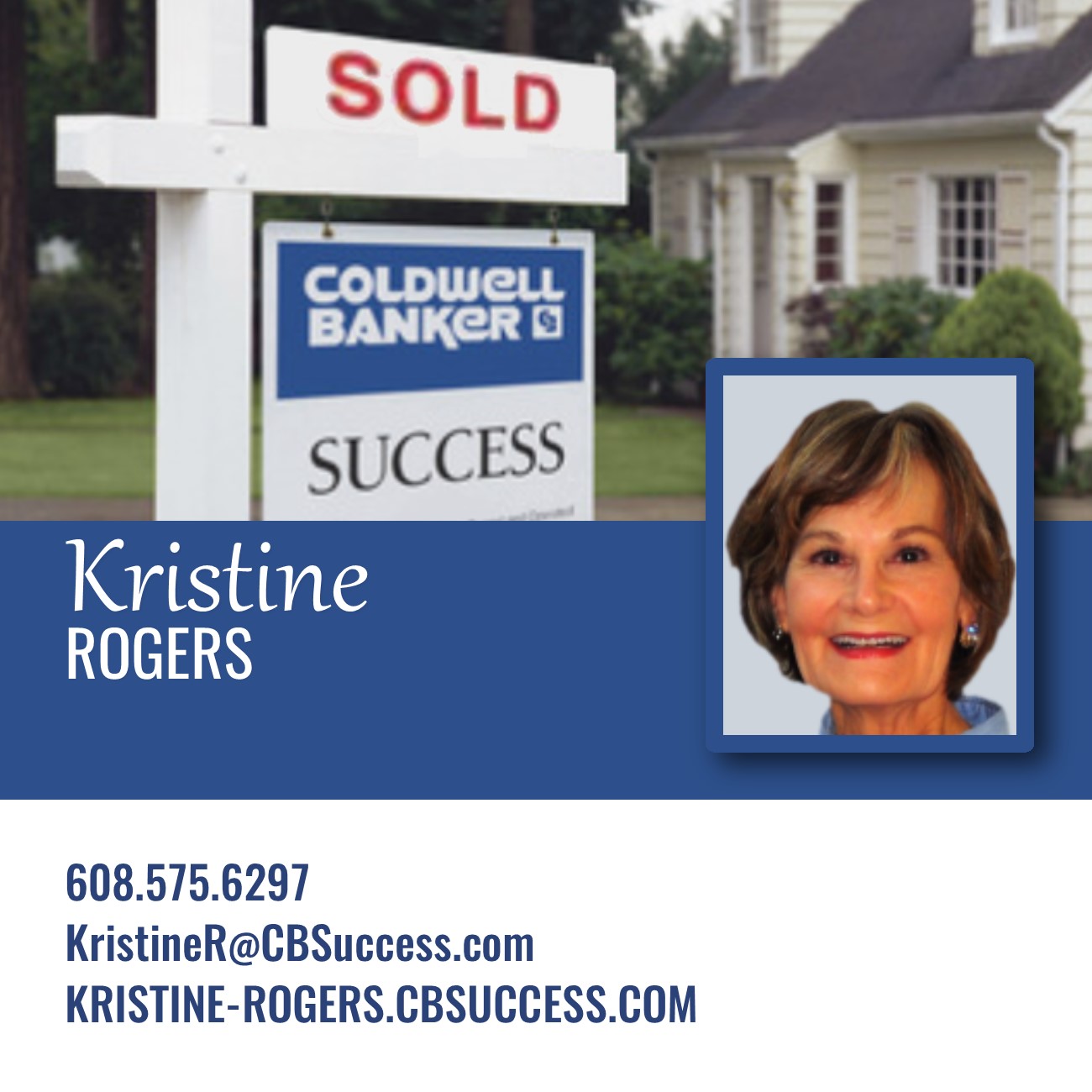 Kristine Rogers from Coldwell Banker Success was our real estate agent for our recent home purchase in the Fitchburg area.

Besides being extremely knowledgeable about the Madison area real estate market, Kristine was also a pleasure to work with on a personal level. My husband and I were in Ohio at the time and our home there sold very quickly. Kristine was very accommodating as far as getting things done here in Wisconsin on a very tight time line. She researched based on our criteria for where we wanted to be in this area and came up with many options for us. We spoke almost daily until I could come to Wisconsin and begin our new home search. She kept an eye on things that were developing here and kept us in the loop on every item as it happened.

My husband and I were also unable to be here in Wisconsin when the home was inspected and Kristine also took the time to come to the house on that day so the inspector could get that done.

She became a friend during this process and has been in touch with me several times to see how we like the home, how my changes are coming along, and to make sure we have had no issues since purchasing. Closing went very smoothly as well…not a single problem along the way.

I highly recommend Kristine for all your home buying or selling needs. She'll work hard for you and and she knows how to get things done. She was on top of every detail from beginning to end.

— Kandie S., Buyer