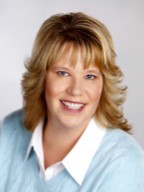 Pam was great to work with. She was an advocate for me when negotiating the buyer's offer and with work needed to be done after the home inspection. Throughout the selling process, Pam would question me, rather than make suggestions, to help me think about what I thought I wanted to do. She did offer me her knowledge on things like where to go to find the help I needed, how to handle my unwanted stuff, and other smaller issues.

Pam is a warm, caring person, who I felt not only was honest, but never left out any details I needed to know. She was always available to answer my questions and give me assistance.

I've told all my friends to let me know when they need a realtor as I found one of the best.



— Diane, Seller