█ Getting to Know … New Glarus
What's the first thing that comes to mind when we say, "New Glarus?" If you say "beer," you're not alone. But you might be surprised to learn that there's much more to New Glarus than the well-known beer and the brewery that bears the name. Even teetotalers and wine-drinkers will feel right at home in this little town known as "Little Switzerland."
This Swiss village of 2,200, a half-hour southwest of Madison, got its start as a Swiss Colony in 1845. In fact, in 2020 New Glarus will be celebrating its 175th birthday!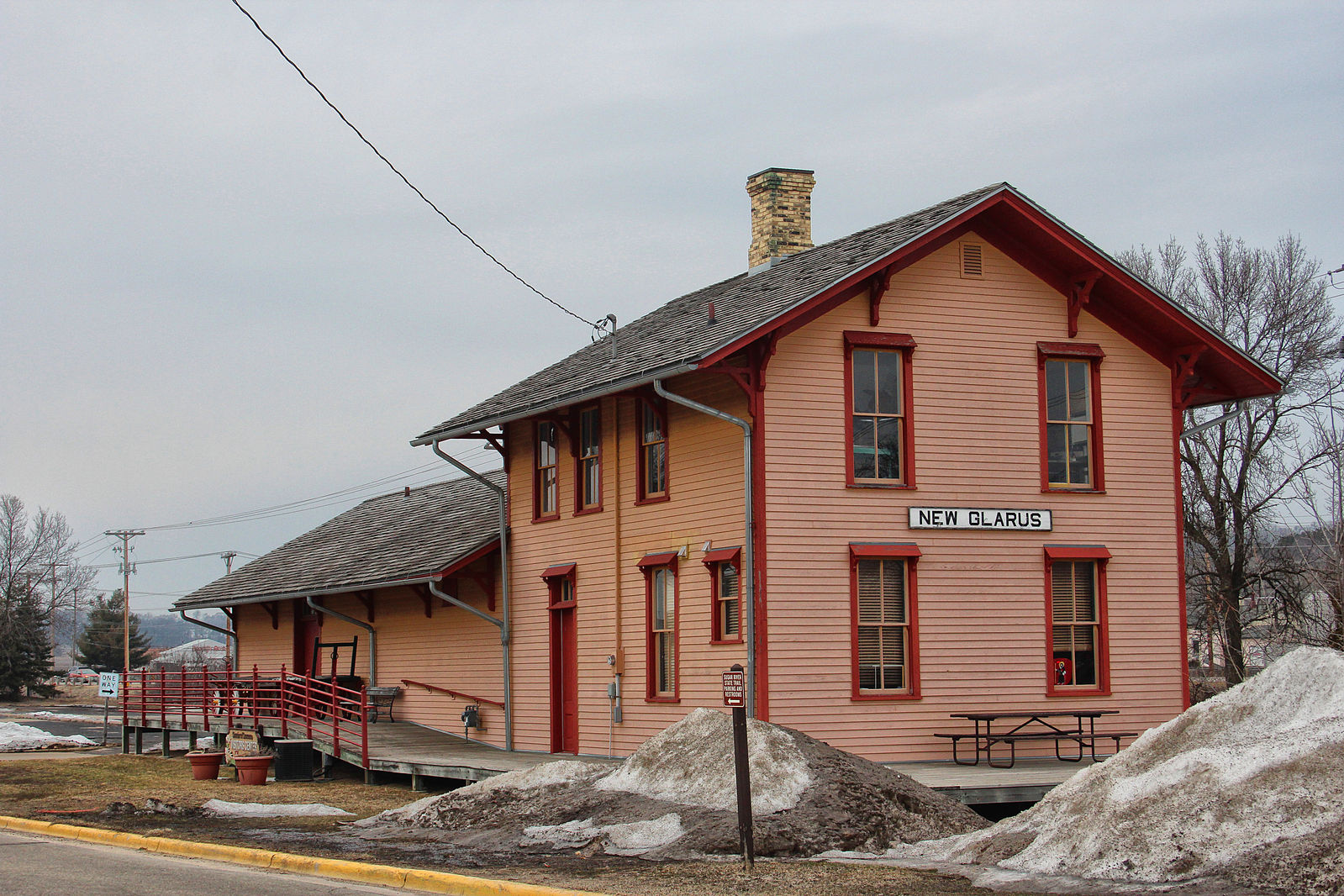 As the original colony began to grow, it was incorporated into a village in 1901. But over those 175 years, it hasn't lost that Swiss charm. Nestled amidst the rolling farmlands of beautiful southern Wisconsin, residents and visitors alike can't help but notice the many examples of Alpine architecture — and take part and pride in the local ethnic festivals and Swiss delicacies. Swiss chalets and flowerboxes overflowing with red geraniums are a common sight here. Not surprisingly, New Glarus is the most well-known Swiss settlement in the United States.
You certainly won't go hungry in New Glarus. Start your day with a visit to the New Glarus Bakery, where both Swiss and American pastries are in abundance. Founded in 1910, the bakery has a long tradition of experience and well, traditions, behind it. From Swiss breads and specialty pastries such as almond horns to Bratelic and Basle Leckerli cookies to homemade dog treats, you're sure to find something you like.
Ranked #1 among New Glarus restaurants by TripAdvisor, Garner Stube is known for its American-Swiss-European Pub fare. This cozy restaurant with a Swiss influence, serves a variety of food, with an influence on, what else?, cheese.
The New Glarus Hotel Restaurant is another popular dining destination — offering diners a dose of both Swiss charm and Swiss cuisine. With the exterior look of a Swiss Chalet and a warm welcoming interior, this restaurant embraces the area's Swiss culture — including live polka music on Friday and Saturday nights.
There are many other restaurants in town – enough to suit any taste. Rounding out TripAdvisor's top restaurants are Sugar River Pizza, Kristi's, Cow & Quince, Fat Cat Coffee Works, Toffler's Pub & Grill, Puempel's Olde Tavern, Chalet Landhaus Inn, Kennedy's Ice Cream & Grill, Ott Haus Pub and Grill, and local Wisconsin favorite Culver's Frozen Custard. And that's not even all of them.
Several annual festivals take place in New Glarus every year — some in celebration of their Swiss Heritage.
Here's just a sample of happenings.
(Visit the New Glarus Chamber for event dates)
JANUARY
Burning of Winter & Winterfest Veterans Rally
MAY
Bike Rodeo
Swiss Historical Village (opens for the season)
Music Fest
JUNE
Polka Fest
Beer, Bacon & Cheese
Blues, Brews & Food Truck Festival
AUGUST
Alphornman Sprint Triathlon
Swiss Volksfest
Firefest
SEPTEMBER
Wilhelm Tell Festival
Family Fest
Oktoberfest
OCTOBER
Wine Walk
Autumn Fiber Extravaganza
Annual Car, Truck & Motorcycle Show
Swiss Historical Village Harvest Fest
Holiday Open Houses — Downtown Shops
Downtown New Glarus Trick or Treat
NOVEMBER

DECEMBER
St. Nicholas Day Cookie Sale
Lunch with Santa
Holiday Tree Lighting

But New Glarus isn't all about the food and fun. For bikers, hikers and walkers of all ages and abilities, it's also the starting point for the 23-mile long
Sugar River Bike Trail. New Glarus Woods State Park
is less than a mile away, and golfers don't have to go far to enjoy 18 holes at
Edelweiss Country Club
. There are several local parks — as well as the Valle Tell Soccer Park.
And for those wanting to explore their heritage or learn more about the Swiss, be sure to check out the Swiss Historical Village, the Swiss Center of North America, the Chalet of Golden Fleece, and for music lovers listen to the tunes of Mannerchor, Jodlerklub and Kinderchor New Glarus.
New Glarus may be small, but what it lacks in size it more than makes up for. This has been a friendly, welcoming and active community for 175 years and counting. Happy (Almost) Birthday, New Glarus!