█ Getting to Know ... Maple Bluff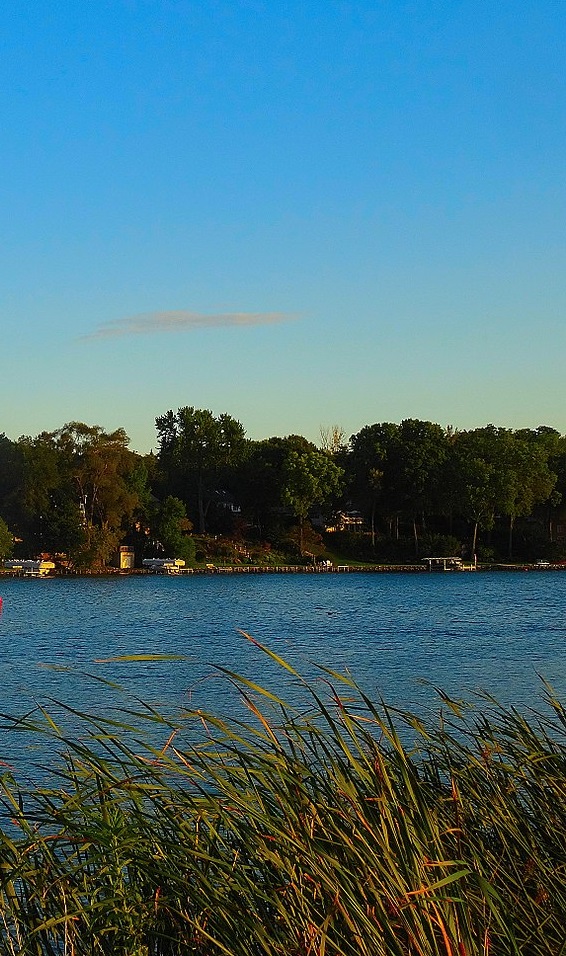 Most people that live in south-central Wisconsin have heard of Maple Bluff. But what do you really know about it? For starters, it's home to the Governor's Mansion, a well-known country club, and of course some beautiful homes along the Lake Mendota shoreline. But as they say in the TV infomercials, "Wait! There's more!"
The village of Maple Bluff is one of those rarities – a "suburb" bordered on three sides by the city of Madison, and the other by Lake Mendota. With a population of 1,315, residents here will find a wide variety of amenities to enjoy. Niche.com gives it a solid "A" for livability and ranks it #5 among Madison suburbs, with high marks for housing, public schools, safety and raising a family. Even though it's right in the middle of all the action Madison has to offer, Maple Bluff actually has a rural feel to it, with its spacious wooded lots, parks and lake views.
Looking to buy a house? Whether it's your first home, your dream home, or idyllic place to retire, Maple Bluff might be the place for you. The median home value in Maple Bluff is just under $500,000. An unusually large percentage (90%) of residents here own their own homes, but for those that rent, the monthly rent averages $1,417.
The median age of residents in Maple Bluff is 49.2, slightly older than the state average – possibly because when homebuyers decide to settle here, they tend stay for the long haul. The average household income is just under $150,000. Two-car households are the norm, and the average commute is around 19 minutes.
Just a short drive to the Dane County Regional Airport, Maple Bluff is a great location for those that travel frequently for business or leisure. That could be why Niche.com ranks it the #15 best suburb for young professionals in Wisconsin — making it an appealing home for young homeowners as well as renters working at Verona's Epic Systems.
There are several parks and other things to do right here — and of course Madison is a stone's throw from the UW campus, the State Capitol, the Overture Center, Monona Terrace and Badger athletics. There are several shopping malls and, of course, a multitude of bars and restaurants to suit every taste!

At this time of year, you'll also find a lot of holiday events in the greater Madison area — ranging from craft sales to holiday performances to a variety of festivals.
And if you're wondering how to celebrate the holidays without leaving Maple Bluff, you're in luck. The Annual Holiday Tree Lighting will takes place in early December at Johnson Park. Santa will be around to meet area boys and girls. He'll be the red-clad gentleman with the white beard riding in on a Village Fire Truck! Hot chocolate will be provided by the Fire Department and residents or visitors are encouraged to bring cookies to share. The event will close with the official lighting of the Holiday Tree.
For those that prefer an indoor – warmer — tree lighting, the Governor's Mansion also hosts holiday tours.
And if you remember those days of piling into the family car to drive around admiring the local Christmas lights and decorations, well, Maple Bluff is the perfect place to do it! Whether you live here or are just passing through, there's a lot to like about Maple Bluff. Happy Holidays!