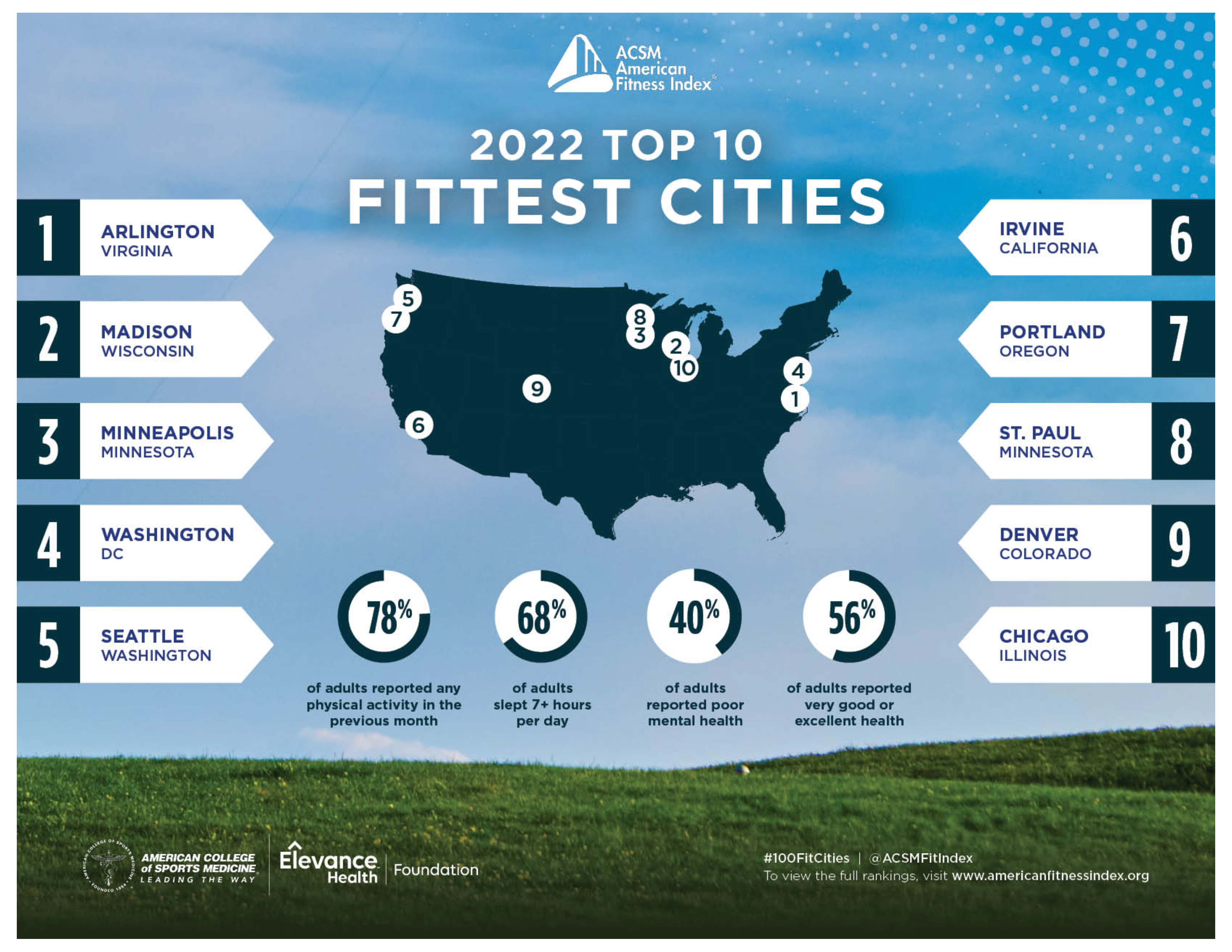 If you're a runner, biker, or water sports enthusiast, you probably already knew what the American College of Sports Medicine and the Elevance Health Foundation recently discovered for themselves when ranking the "most fit" cities in the nation. Madison comes in at Number 2.
The mission of the ACSM American Fitness Index (Fitness Index) is to increase awareness of how cities are performing across a range of health and community measures. The goal is to spark discussion and promote action that make residents stronger, healthier, and more physically fit. The Fitness Index celebrates healthy, active lifestyles and encourages city leaders to enact policies, dedicate funding, and implement local changes to promote these behaviors.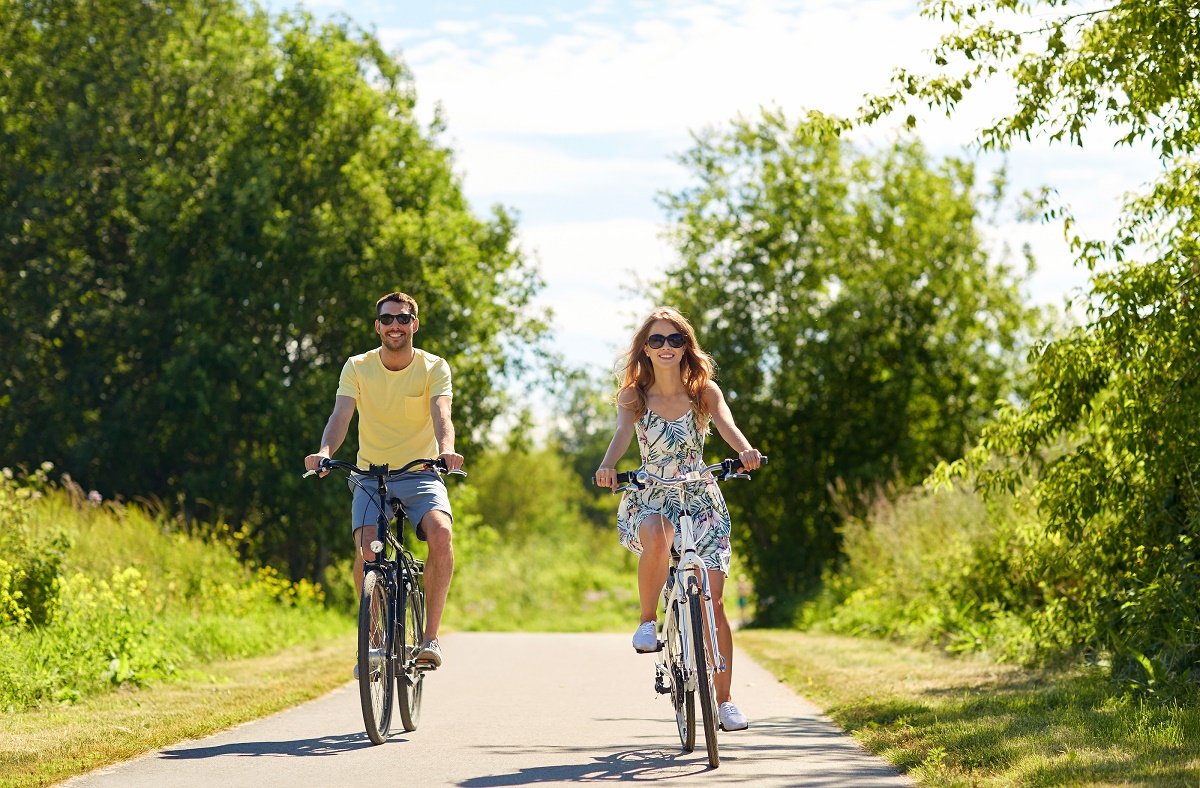 You might think that the fittest cities would have an abundance of bike paths and gyms – with residents (and visitors) flooding to use them. And that's definitely true – but that's only part of it. Other considerations were mental health (which includes sleep), and physical activity (which includes both aerobic and strength activities). Other considerations were related to how this all translates to health in the workplace and our daily lives. What physical activities are available to people? And how much money is invested in promoting parks, playgrounds, sporting fields, events, etc.?
Rankings were ultimately determined by using a combination of community health and personal health indicators related to strength of available options as well as actual usage.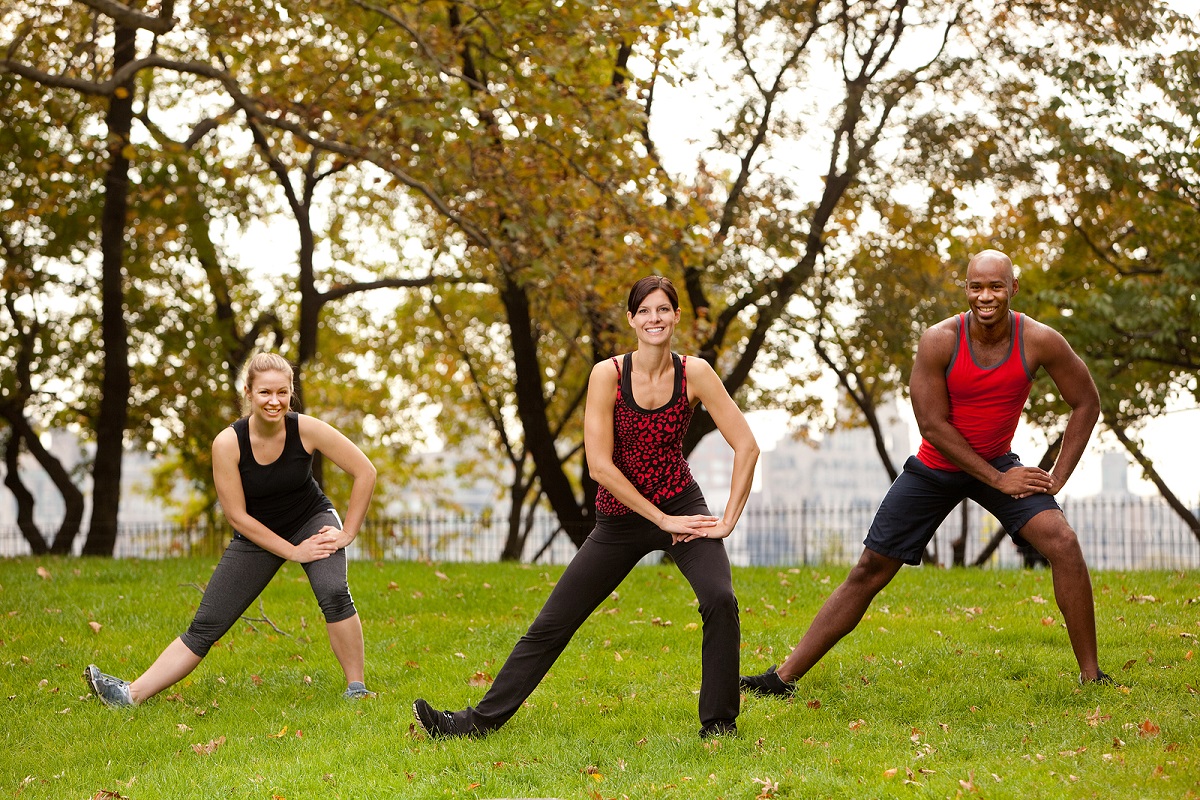 "Cities with the best scores are commended for their efforts to improve and maintain the health and fitness of their residents," say the study's researchers, adding that these cities demonstrated the ability to support healthy lifestyles – and their approaches may serve as examples to cities working to improve their own fitness health.
Madison, at #2,was virtually tied with our fellow Midwest city, Minneapolis, which came in at #3. The scores were 78.2 and 78.0 overall (out of 100), respectively. Madison ranked in the top 10 cities for 16 indicators, and as the #1 city for playgrounds per 10,000 residents. Minneapolis ranked in the top 10 cities for 14 indicators, and the #1 city for park expenditures, recreation centers per 20,000 residents, and bike-ability. But take heart, Madisonians – everyone here knows we aren't too shabby when it comes to bike friendliness ourselves!
Here's a look at the top 25 fittest cities in America:
1. Arlington, VA

2. Madison, WI

3. Minneapolis, MN

4. Washington, D.C.

5. Seattle, WA

6. Irvine, CA

7. Portland, OR

8. St. Paul, MN

9. Denver, CO

10. Chicago, IL

11. Oakland, CA

12. Boise, ID

13. Boston, MA

14. San Francisco, CA

15. Aurora, CO

16. Lincoln, NE

17. New York, NY

18. Atlanta, GA

19. Jersey City, NJ

20. San Jose, CA

21. Buffalo, NY

22. Honolulu, HI

23. San Diego, CA

24. Santa Ana, CA

25. Tampa, FL