aka UW Moving Day

It's only August, but for UW-Madison students (and their parents or, well, anyone else inclined to dig around for treasures) the holidays are almost here! Which is to say, it's almost Hippie Christmas – also known as Hobo Christmas or Moving Day, for the students living in apartments near the UW campus.
E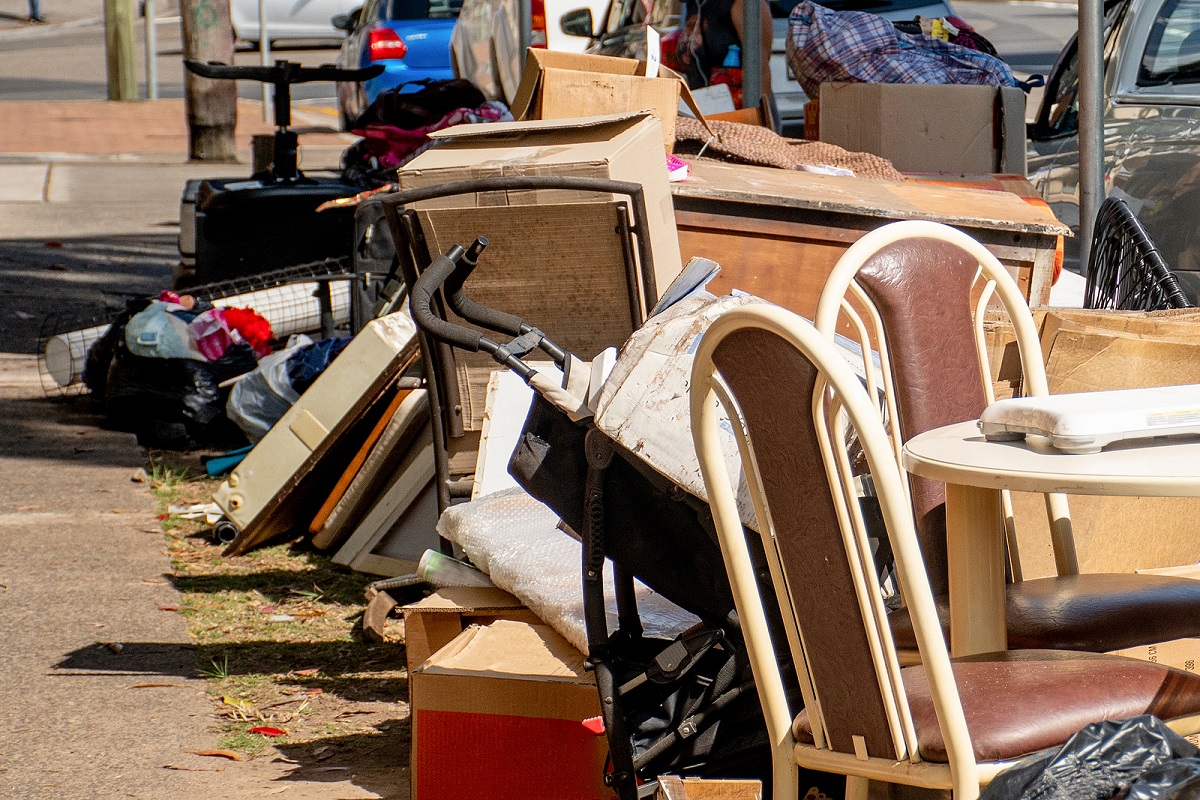 very year on August 14th, most of the leases for downtown apartments end, with new leases starting up again on the 15th. Students frantically pack up and move out. Some are able to move into another apartment right away, but many have to wait until the next day to move into their new apartment – while cleaning crews swarm apartment buildings en masse to get apartments ready and in ship shape for the new renters.
So… where does this Christmas thing come in? Well, if you've ever driven through the campus area (think Johnson, Gorham, Dayton, and surrounding streets on one side of campus, and Park, Mills, Orchard, Mound, and surrounding areas on the other end) you know exactly what I'm talking about. Curbs and sidewalks are piled high with unwanted items. Sure, some of it is just plain junk. But some things are just no longer needed – or the owner doesn't have the time, space, or way to move it. So, they're left in front of the house or apartment building – just there for the taking. It's basically like a community garage sale – all for free.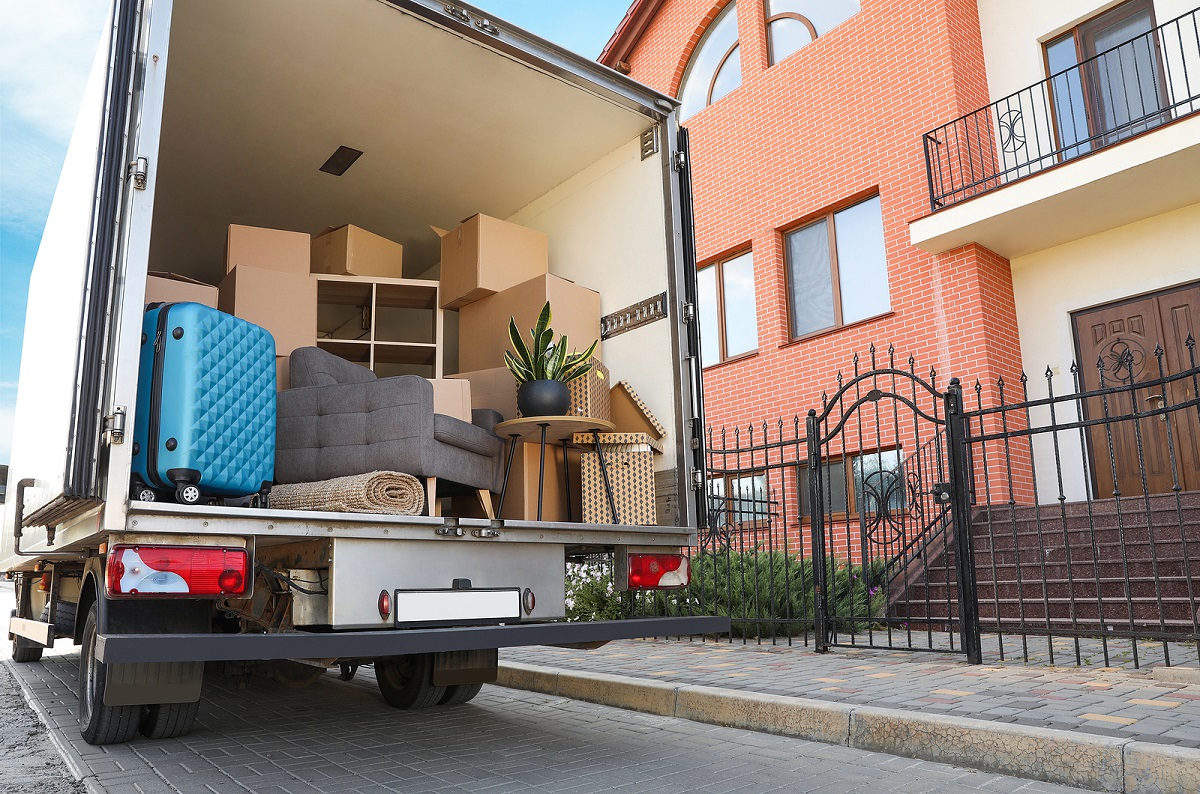 If you believe that one person's trash is another one's treasure, Hippie Christmas will feel like Christmas morning all over again! You don't even have to unwrap anything – although you might have to do a little digging.
It's not uncommon to see people walking or biking away with small items. Or slowly driving down the street in an SUV, pick-up truck – or even a U-Haul – searching for the perfect couch, desk, table, or lamps. You'll see dishes, artwork (I say that loosely), and even TVs.
Unfortunately, some of this just ends up in landfills. In fact, according to the City of Madison, as much as 1 million pounds ends up there each year as a result of move-out day. That's' why the City encourage students to think about what they're taking – and what they're leaving behind – ­ahead of time if possible. And in recent years, student groups and local charities have joined in the effort to address and reduce the waste generated by the Big Move. One solution? Consider donating unwanted items ahead of time.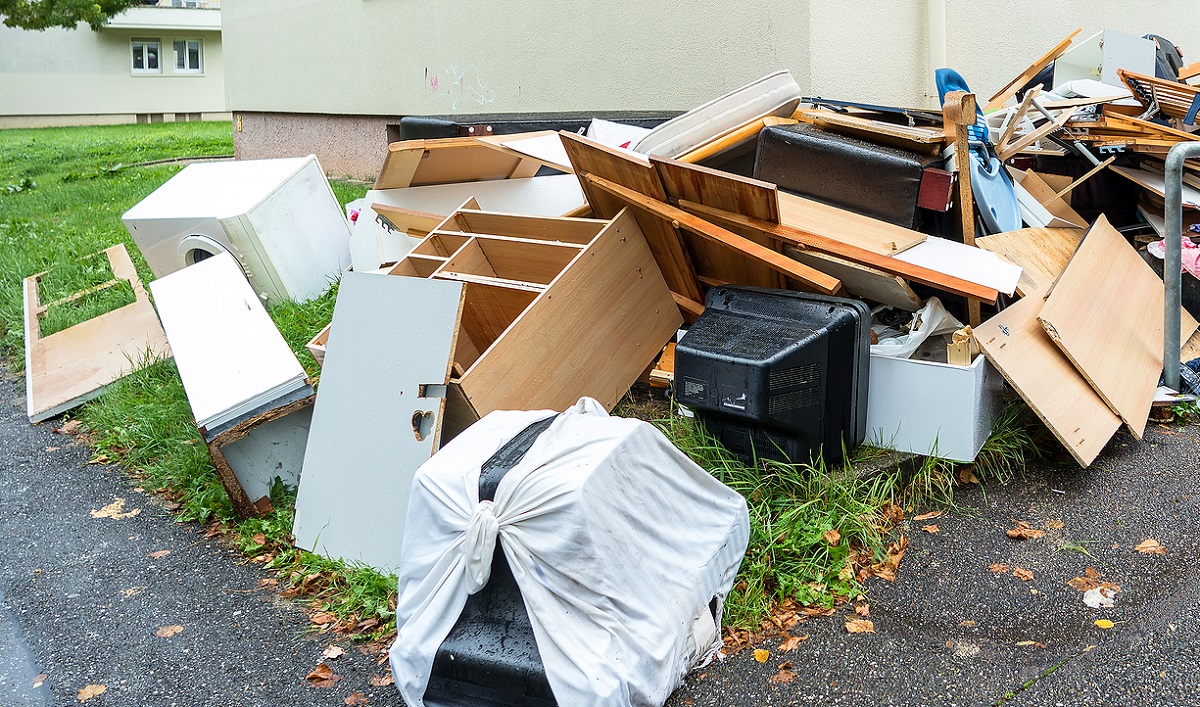 Goodwill and St. Vincent de Paul have partnered with the city to help students donate or recycle their unwanted items ­– and some charities will even come and pick large items up for free.
In case you're wondering, the city does have a list of Rules and Guidelines in place regarding the disposal of unwanted items for those living in the student move out area. It's definitely worth a read. There's even a photo of "what not to do."
Maybe someday it will all be donated or recycled. But in the meantime, there's sure to be plenty of items gracing the curbs come August 14. And you can do your part to reduce the waste by, well, dumpster diving. Or sidewalk surfing. And all with free curbside self-service. After all, one student's trash is definitely another student's treasure – you just have to look for it. Merry Christmas!