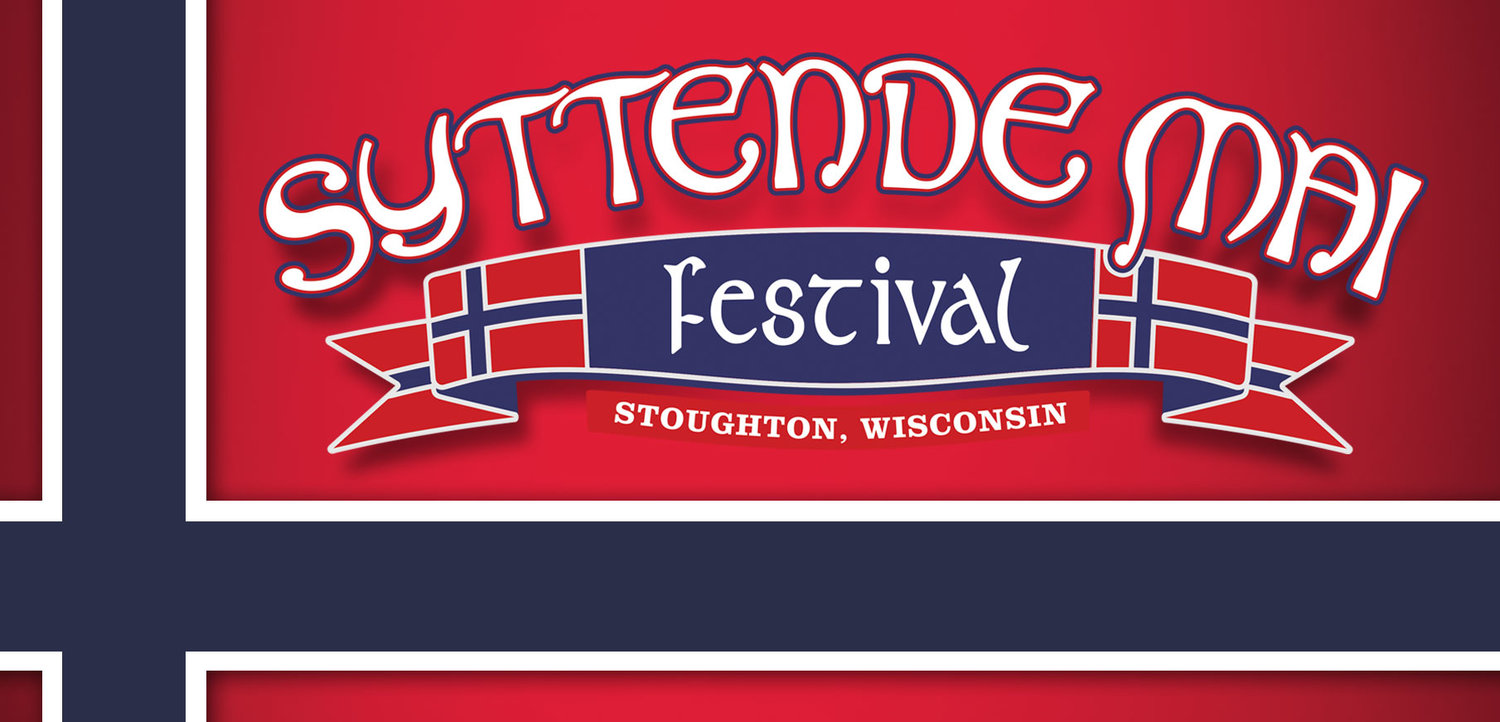 We've said it before, and we'll say it again – you don't have to be Norwegian to have a great time at Stoughton's Syttende Mai celebration. The 3-day festival, in honor of the signing of Norway's Constitution on May 17, 1814, is held each year on the weekend closest to May 17. It's Stoughton's way of celebrating their city's Norwegian heritage. But for festival goers, well, it's just a lot of fun!
This year, the event will take place from Friday, May 13 through Sunday, May 15, beginning with the Opening Ceremony scheduled for Friday at 6:00 p.m.
**But please note – and this is very important ­– most of the food stands will open before noon on Friday! (Just ask the high school students who can often be found lining up at the FFA Alumni's food stand for fresh fried cheese curds or cream puffs on their lunch hour!)
Other types of food and drinks will also be available all weekend long. You can easily find beloved American festival foods – brats, hot dogs, hamburgers, chicken sandwiches, chips, pretzels, kettle corn, pies, and cupcakes. But for the Norwegian in all of us (It's Syttende Mai, after all) there are plenty of traditional Norwegian foods to fill up on as well. From tasty baked goods like cookies, pastries and lefse, to savory meatballs, stews, soups and even lutefisk, you can sample Scandinavian delicacies at festival food stands or local restaurants. Be sure to check out Fosdal's bakery for some of the best Norwegian cookies around!
But for those that would rather be active than eating, check out one of these athletic activities and competitions that take place over the weekend. These are fun for all ages, and you can choose to be a spectator or participant. (Note – You may need to register ahead for some). Runners train all year for the 20-mile run which starts in Madison and follows a route all the way back to Stoughton. And if walking is more your speed, try the 17-mile walk along most of the same route.
And speaking of fun for all ages, we can't forget the 2 parades! The Youth Parade takes place on Saturday beginning at 1:15. Running from Monroe and Main Streets to Mandt Park, children, and youth groups (ranging from sports groups to girl scouts and more). This year's Syttende Mai Prince and Princess will ride in the parade as well.
The Annual Norwegian Parade will be held on Sunday, May 15 from 1:30 to 3:30, running from Mandt Park along Main Street to Stoughton Plaza. One of the biggest parades in this area, the parade is chock full of entertainment from floats to bands to clowns and more! This year's King and Queen will lead the way along with a float carrying past kings and queens. There will be fire trucks and unicycles, dancers, gymnasts, and members of the military. Head out early, grab a seat and enjoy the spectacle.
If you are Norwegian – or just want to learn more about the culture – you can find that here too. Visit Livsreise (Life's Journey) Norwegian Heritage Center on Main Street. Attend the art and craft fair where you can buy art – both and American and Norwegian-inspired. Or check out one of these other cultural events.
Syttende Mai comes only once a year, so don your Norwegian clothing, grab a friend or two and head on out to the festival. Bring the whole family – and your appetite! There is definitely something for everyone, whether you're Norwegian by birth – or Norwegian for a day. Unless it's the Parade, don't let Syttende Mai pass you by!