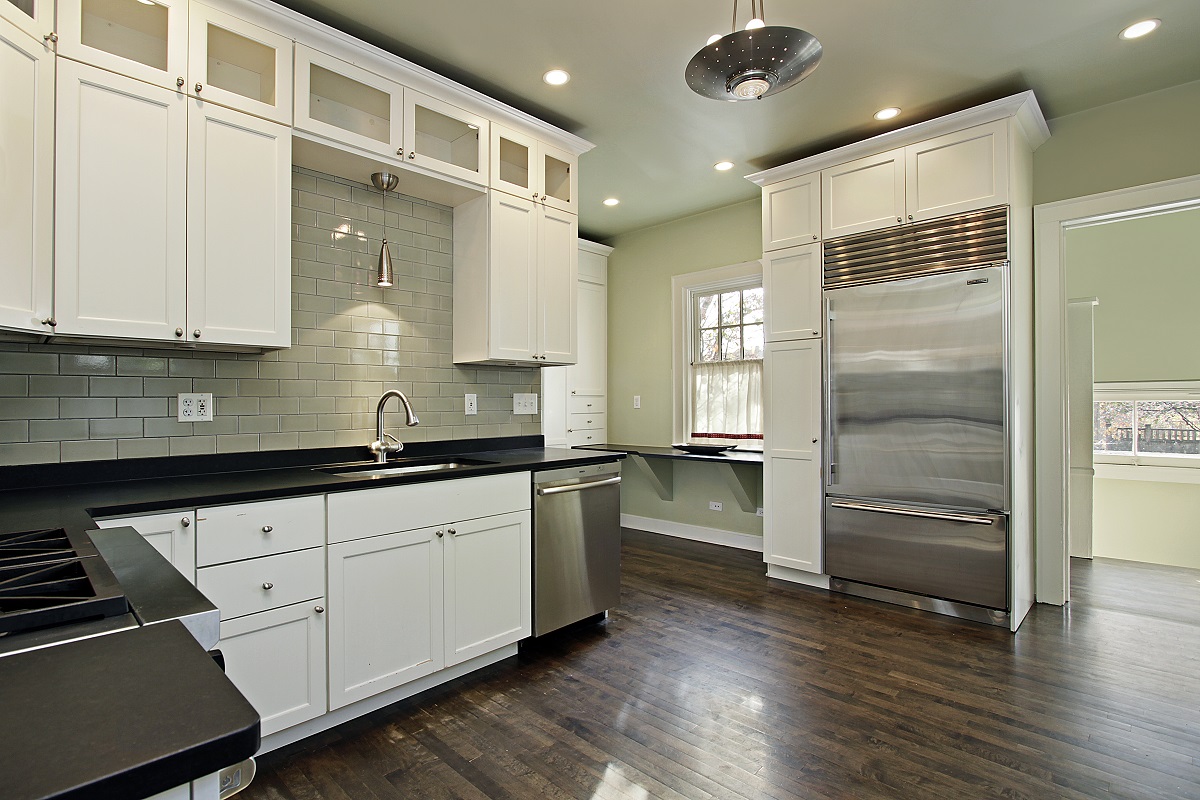 It's a new year and a new season. Maybe it's time for you to tackle that kitchen remodel you've been thinking about for months now.
But what do you want for your new kitchen? Whether you're planning a complete remodel or just an update or upgrade in one area such as countertops or appliances, start out by choosing a professional to help you.
Ask your friends or coworkers for recommendations. Read online reviews and then get an estimate from at least a couple companies.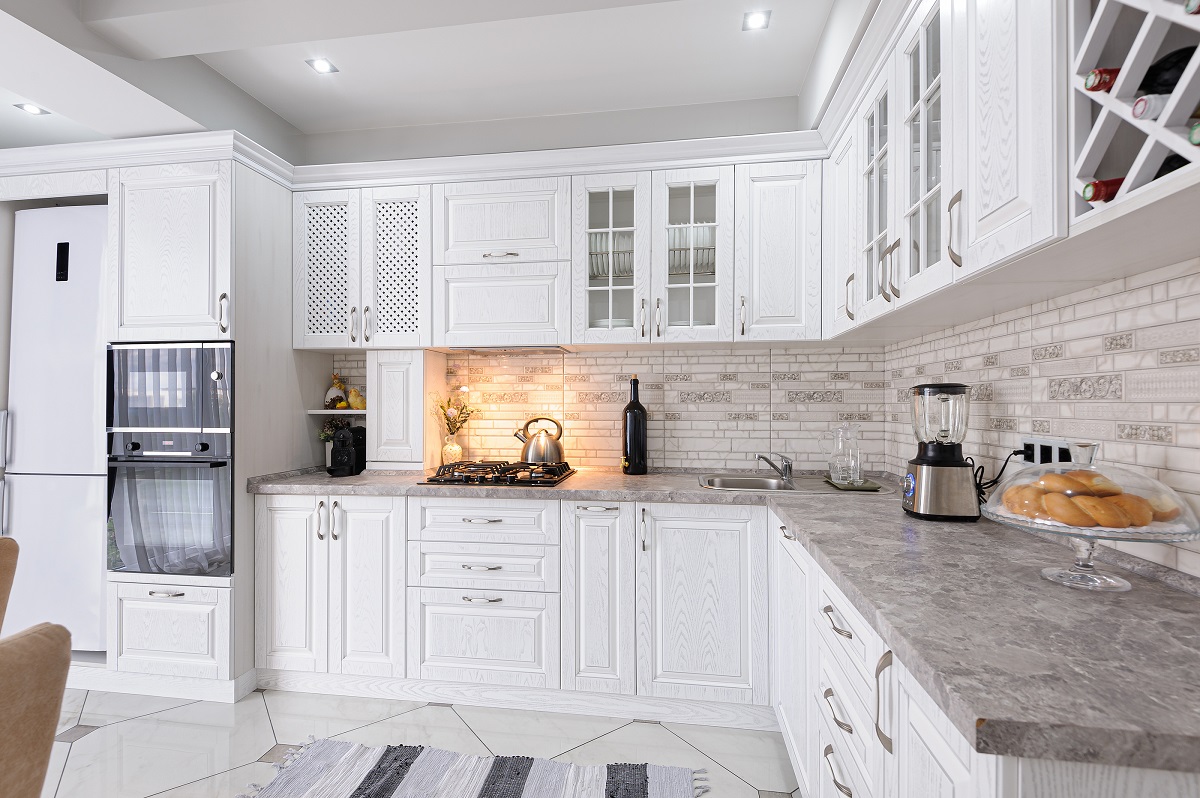 Also ask to see photos of previous work they've done (or look at their online portfolio) to give you a better idea of whether you like the style and craftsmanship of their work. If the estimates are similar, think about their previous jobs and who you would feel the most comfortable working with. It's important that you're on the same page!
You may have a certain style in mind already but if not, here's a look at some of the newest trends in kitchens, to get you started.
Appliances are one of them most important aspects of any kitchen. And there have been some changes over the last few years. Both in looks and functionality.
For one, people seem to be opting for higher end appliances these days. Why? Well, one theory is that more and more people are either working or sheltering at home (or both) which means that more people are doing more actual cooking at home, versus popping prepared foods in the microwave. And that means that they're more conscious of their how well their appliances work. Suddenly, they're really noticing if their oven holds its temperature. And if the fridge is truly doing its job to keep those fresh fruits and veggies, fresh. How well the appliances work can make a big difference in your cooking's end result.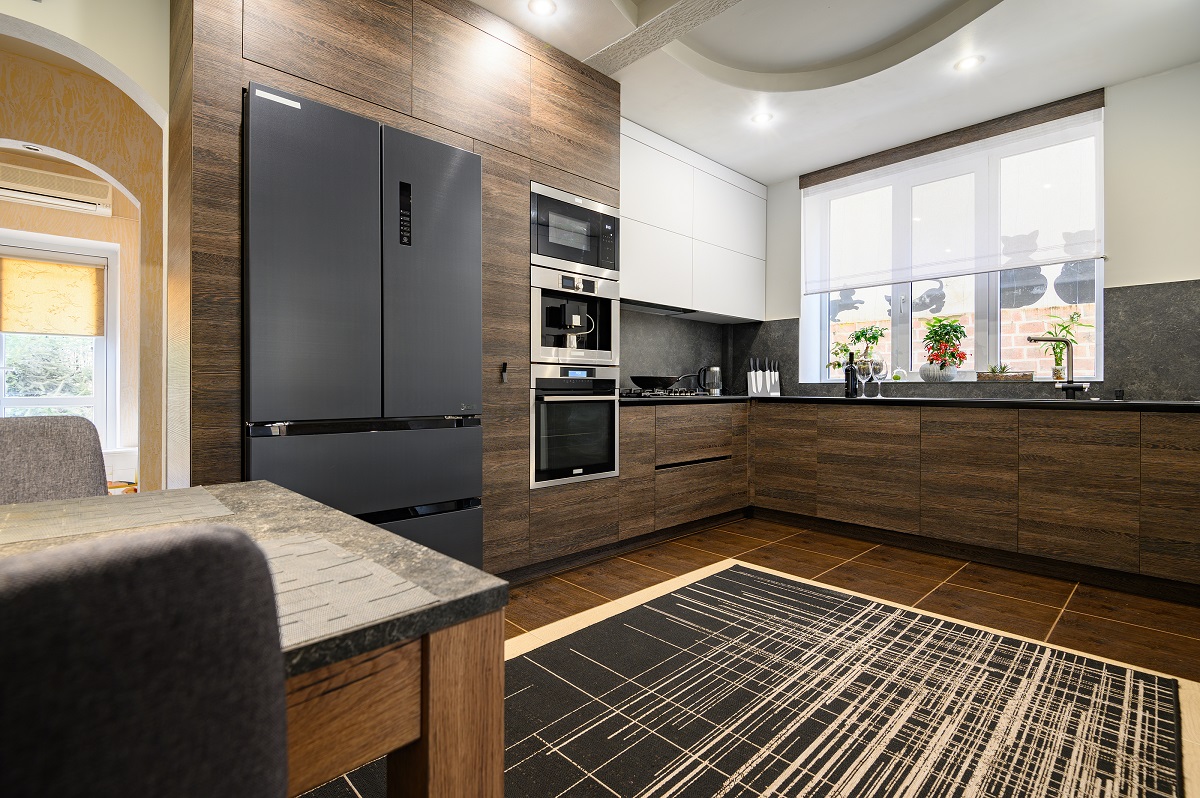 One interesting trend that's gaining popularity is the use of black stainless steel. It's a beautiful matte black that's actually a little more charcoal in color. The look is clean and classic – but without all those pesky fingerprints you always see on regular stainless steel.
Another common trend is both functional and aesthetic. Water and ice dispensers are still popular in refrigerators, of course, but now we're seeing homeowners choosing options with the dispenser on the inside of the door. The advantage is that you don't have an exterior dispenser complete with hard water spots on full display!
Cooks and non-cooks alike will appreciate the advantages of an induction range. We'll spare you the full description of how it works – but in short, electric currents heat your pan through magnetic induction. But what you really need to know is that it works as fast as gas, but more evenly ­– and as evenly as electric but faster heating up and cooling down. And one of the biggest advantages? Because it cooks on a flat surface but cools faster, cleanup is a breeze – easier than either electric or gas. Ask your contractor or appliance dealer for more information to determine if it's right for you.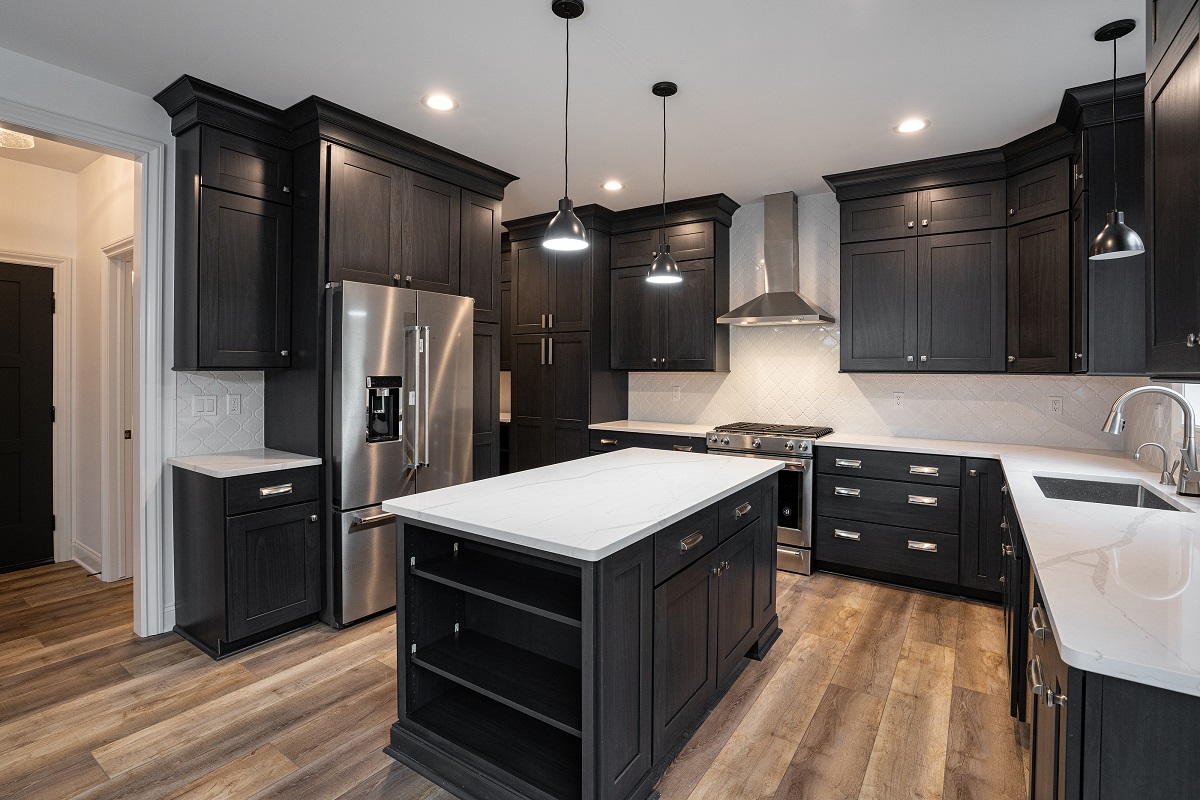 And then there's the island. If the kitchen is the heart of the home, the island is the heart of the kitchen. And today's islands tend to be all one level – creating more space for prepping your meal, as well as for family dining, setting up a buffet for entertaining, or even doing homework. When it comes to countertops – on the island and elsewhere – quartz has taken over as the top choice, beating out the ever-popular granite. The reason? It's more controllable. With granite, what you see is what you get – flaws and all. Quartz is still a 93% natural product, but it can be adjusted to create a more consistent pattern throughout.
A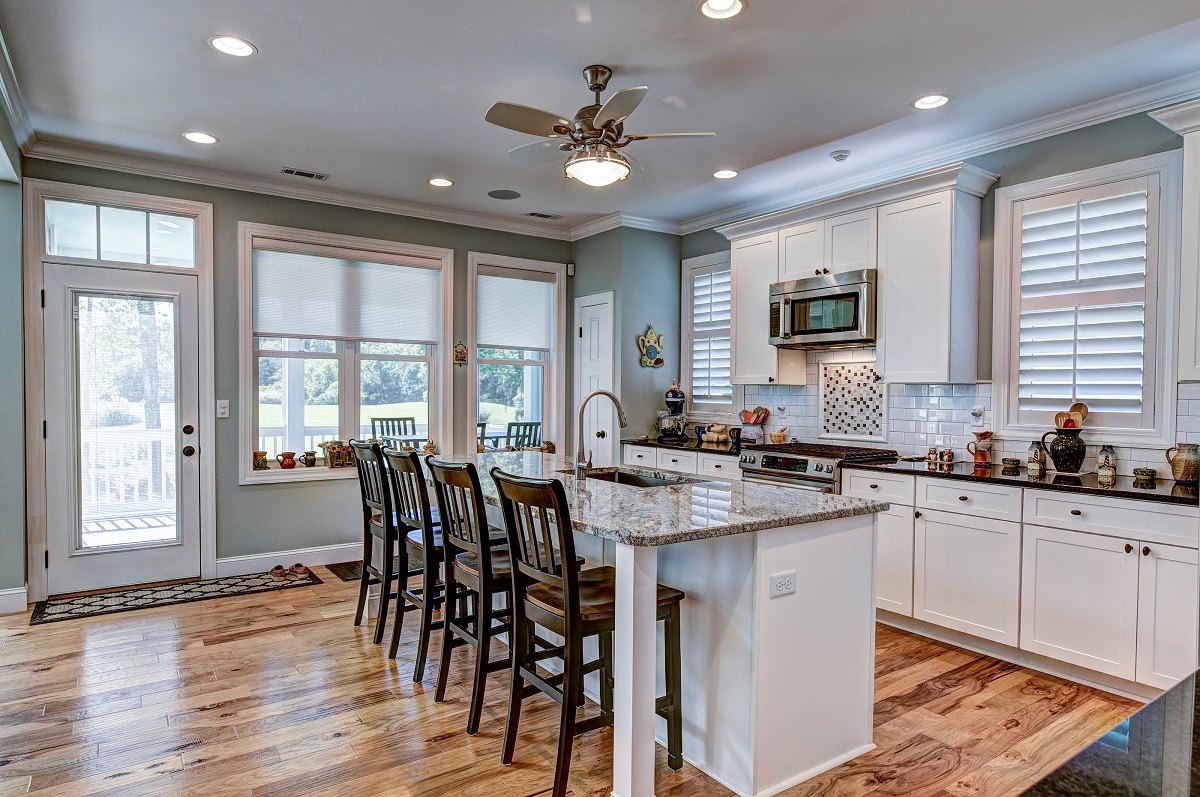 nd finally, you may notice a slight color palate shift this year. The gray of yesteryear is fading – with cabinets moving to a warmer, more natural look. And blue, green, and olive are gaining popularity in the kitchen. But if you still lean toward the clean look of white, don't worry. White is still poplar. In fact, experts predict that white will never go out of style. But it never hurts to add a little blue or green accent somewhere when you update your kitchen – it just adds a little pop of color.