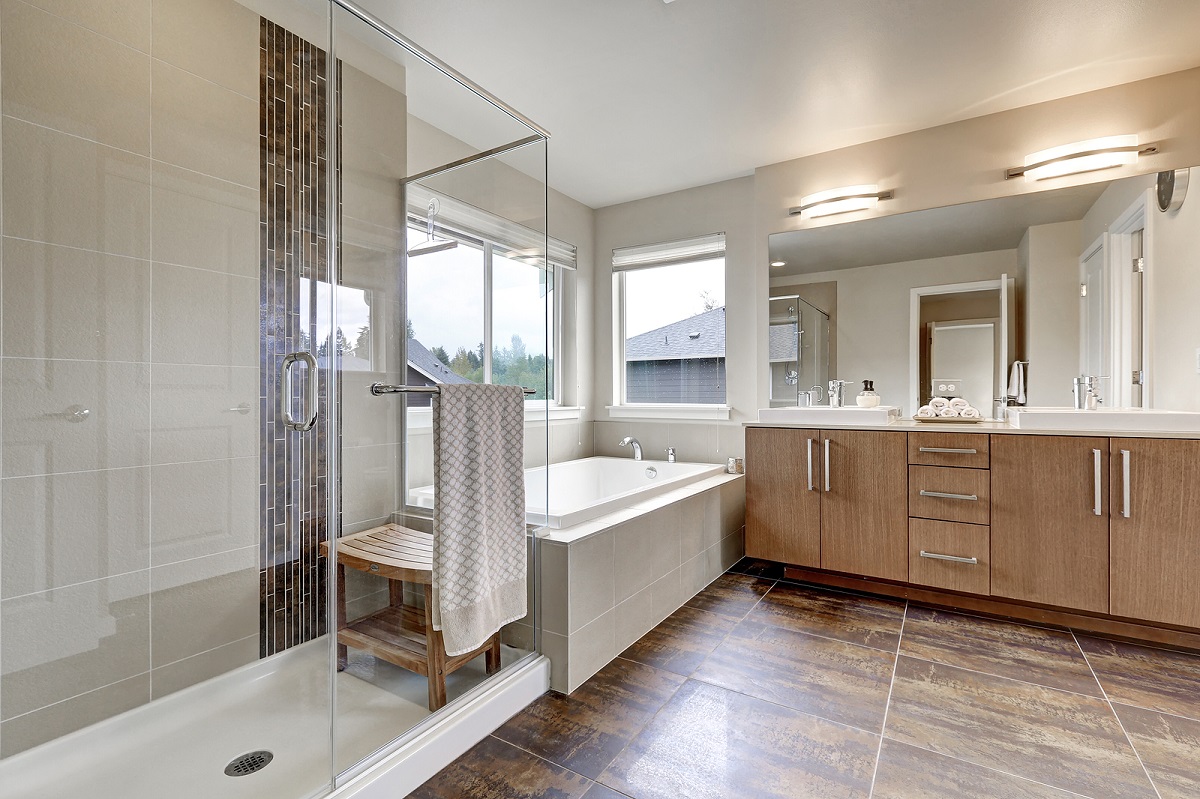 Remember when jetted tubs were all the rage? Everyone had to have one – whether they used it or not. And frankly, many didn't. Buying, building, or remodeling, that was one thing on everyone's wish list. But not anymore.
And then there was the freestanding claw-foot tub. A modern update on an old-fashioned look (in a bigger fancier sort of way, of course). Suddenly everyone wanted one of these soaking tubs.
But now? Bathtubs in general seem to be losing popularity. At least in the primary suite. Many new homebuyers are looking for primary baths decked out with a large walk-in shower rather than any tub.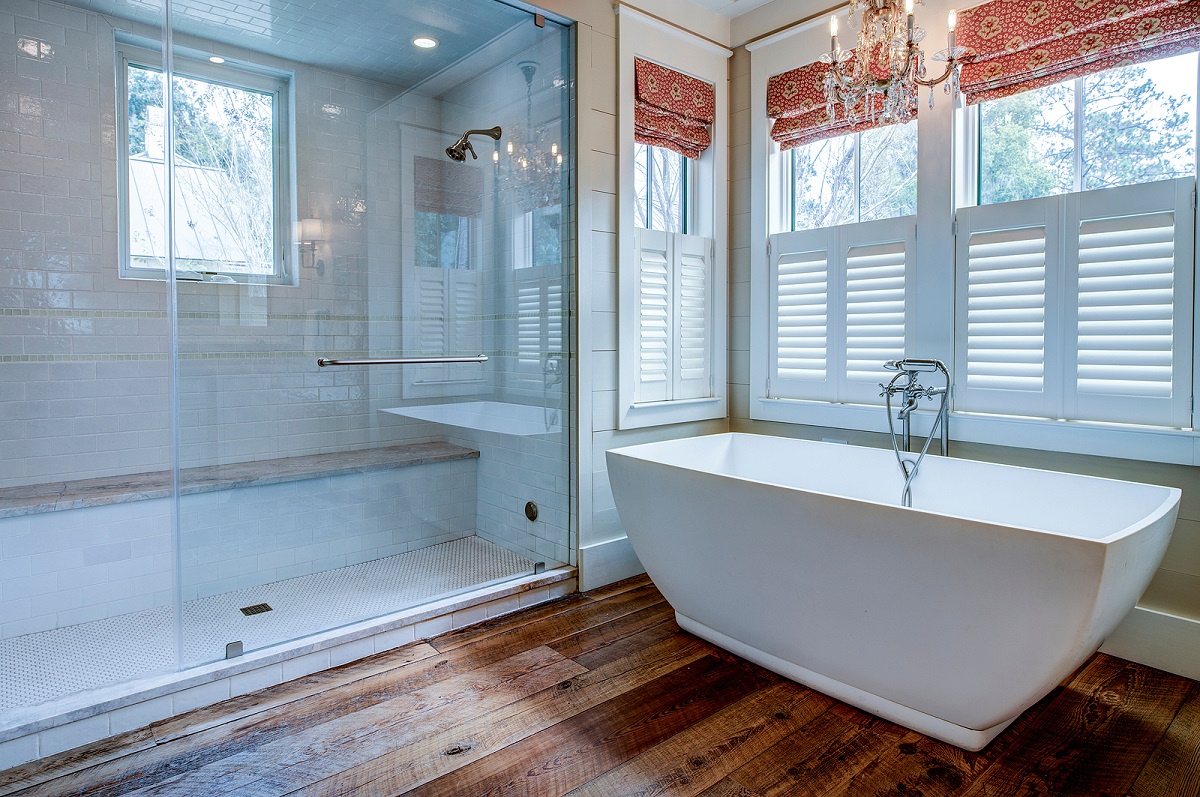 That means more homes are being built with just a shower in the main bath. And among those looking to remodel their bathroom, converting a tub to a larger shower is one of the top requests. Removing (or never even installing) a tub, makes room for a large shower. That means extra space for a bench, built-in shelves to hold your toiletries, multiple shower heads – or according to one local expert, more room for couples to shower together.
If you already have a walk-in shower – or don't feel the need to make yours any larger – another great use for the bathroom space previously occupied by a tub is creating a double sink and vanity if yours is currently a single. Couples are more and more wanting their own sink and vanity area. This provides for extra sink, counter, and cabinet space where they can keep their own toiletries or make-up without infringing on their partner's area. No doubt having their own personal sinks has probably saved many a marriage!
Contractors do recommend keeping at least 1 tub somewhere in the house though – usually in the kids or guest bath. Tubs are an easier, handier way to get the kids clean before bed. It's more relaxing, easier to get a grip on slippery children (without getting wet) – and lets them combine cleanliness with water play time. A win-win.
A private toilet area with a door is another thing that people are seeking in a bathroom these days. It seems that even couples that share a shower, prefer to keep certain things private. So, depending on the location of the stool, removing a seldom-used tub would also make room to enclose the toilet and add a door.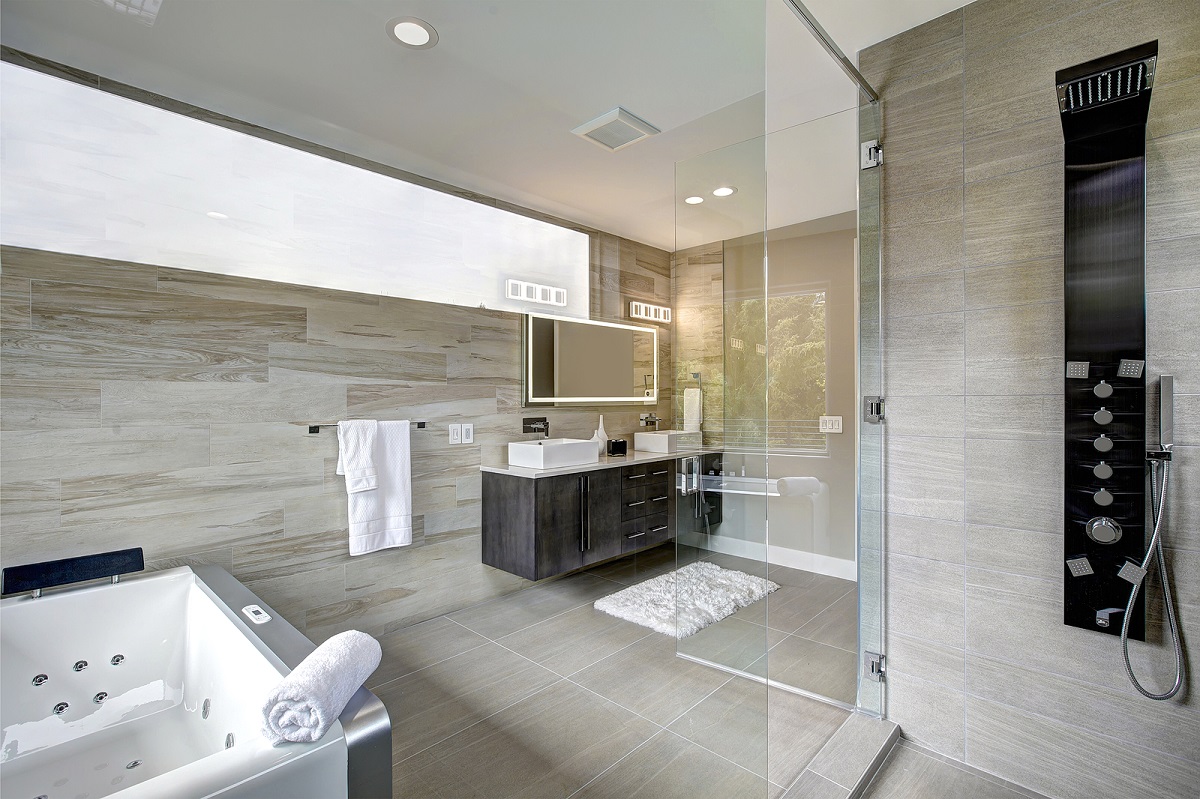 And then there's the steam shower. Never heard of it? Me neither. But obviously other people have because it's gaining, um, steam in the popularity department.
So, what exactly is a steam shower? Think of it as very similar to a sauna – only with wet heat! Kind of like a steam room that you might find at a gym or spa.

Here again, the removal of a tub can provide the extra space for a steam shower. The shower stall is tiled and glassed-in from floor to ceiling. Then a steam generator pumps in the steam.
During these times of Covid – and with a seasonal comeback in colds and flu – a steam shower may be exactly what the doctor ordered. That wet heat Is perfect for loosening congestion in your nose, throat, and chest. People who have them, love them! And why wouldn't they? They're relaxing, hydrating (for your skin and respiratory system), and great for your health!