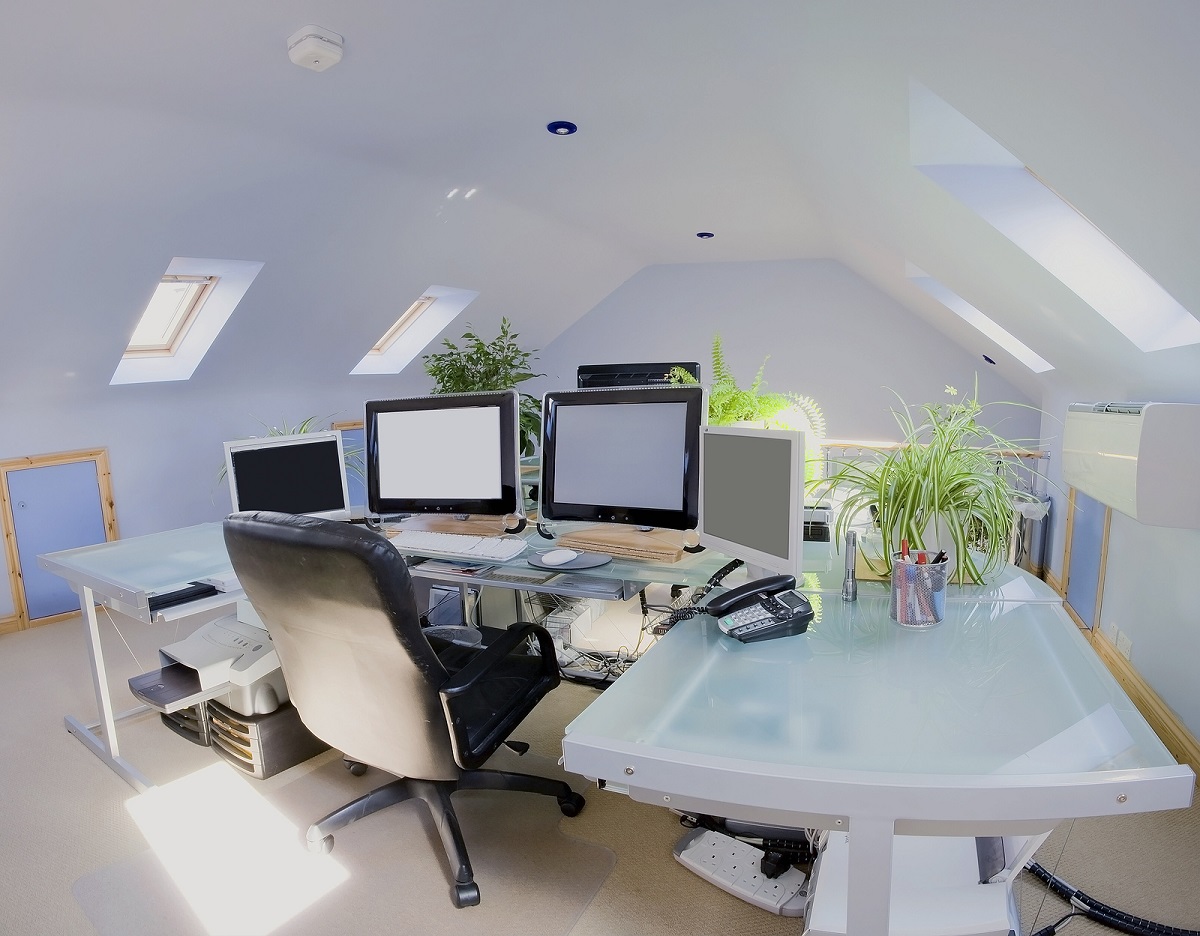 During the pandemic, someone told me that one of the things that got them through it was working from home – in a space that overlooked a backyard garden. Even during the long winters, it was a way to bring the beauty of nature inside. A way to forget about the stress of an unpredictable virus, unexpected lockdowns, and balancing work life with home life – and for some people, even home-schooling.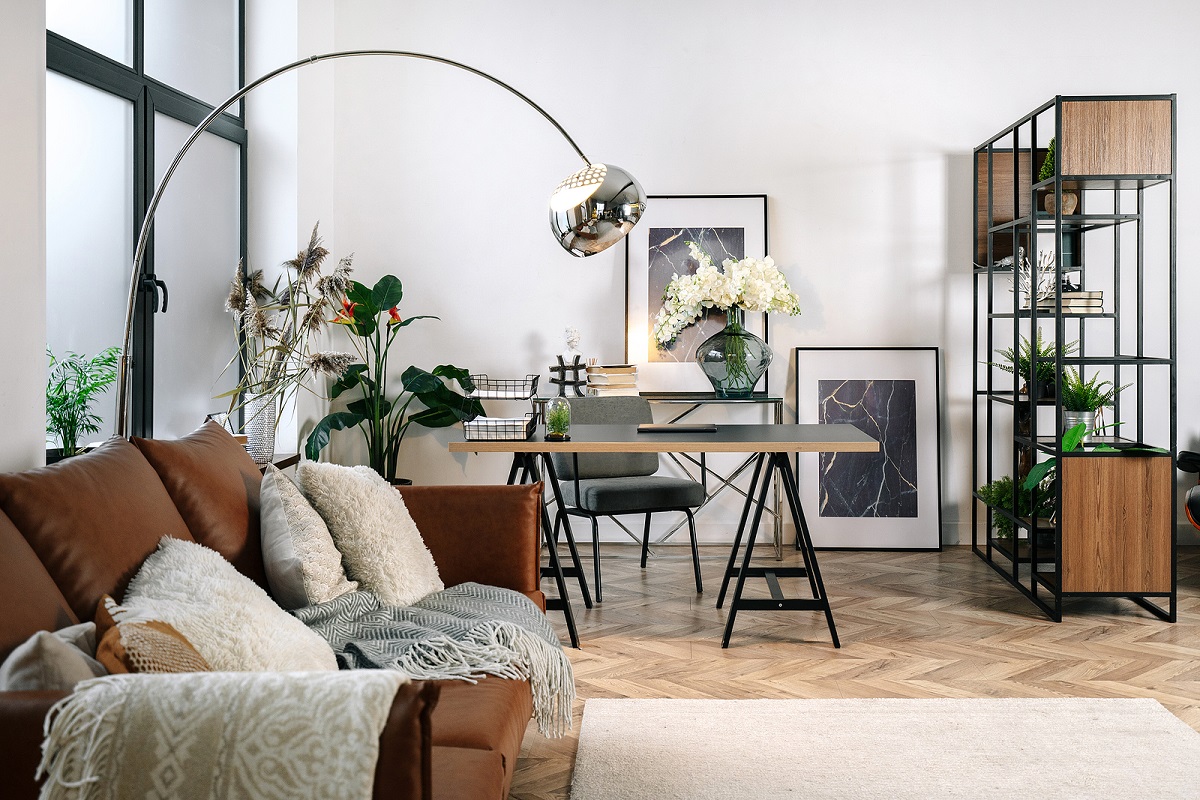 It's become obvious that home offices aren't just for freelancers, contractors, new parents, and retirees anymore. Nope. Home offices are here to stay – partly as a result of the pandemic causing workers to work from home. But maybe working remotely was already a sign of the times – a natural progression resulting from people wanting a better work-life balance and less time spent commuting. Most likely it's a combination.
So, if you're one of the many workers lucky enough to call your home your office, maybe it's time to make it official – and carve out a more permanent space. And while you're at it – why not make it a place you enjoy, where you can feel at peace and be productive all at once?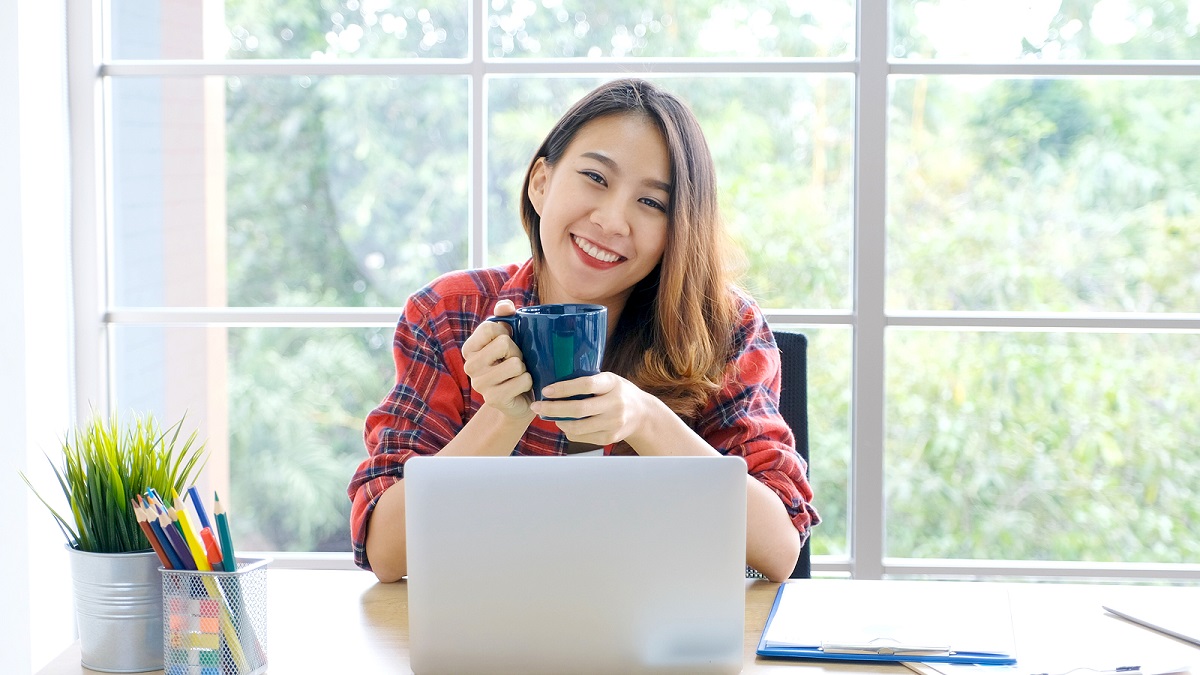 Working at the kitchen table, in the basement, or with a laptop propped on your lap in bed may have worked just fine for a few months (OK, a lot of months), but if your home office situation has become permanent, you may find that some tweaks, changes, and upgrades may be in order.
While you're at it, why not let the sun shine in – and embrace nature with a sunroom office?
Sunroom and 3-season porches have become very popular places for an in-home office these days. This obviously isn't an option for everyone, but if you already have this space or are in the process of building a house, buying a house, or remodeling, it's definitely something to consider.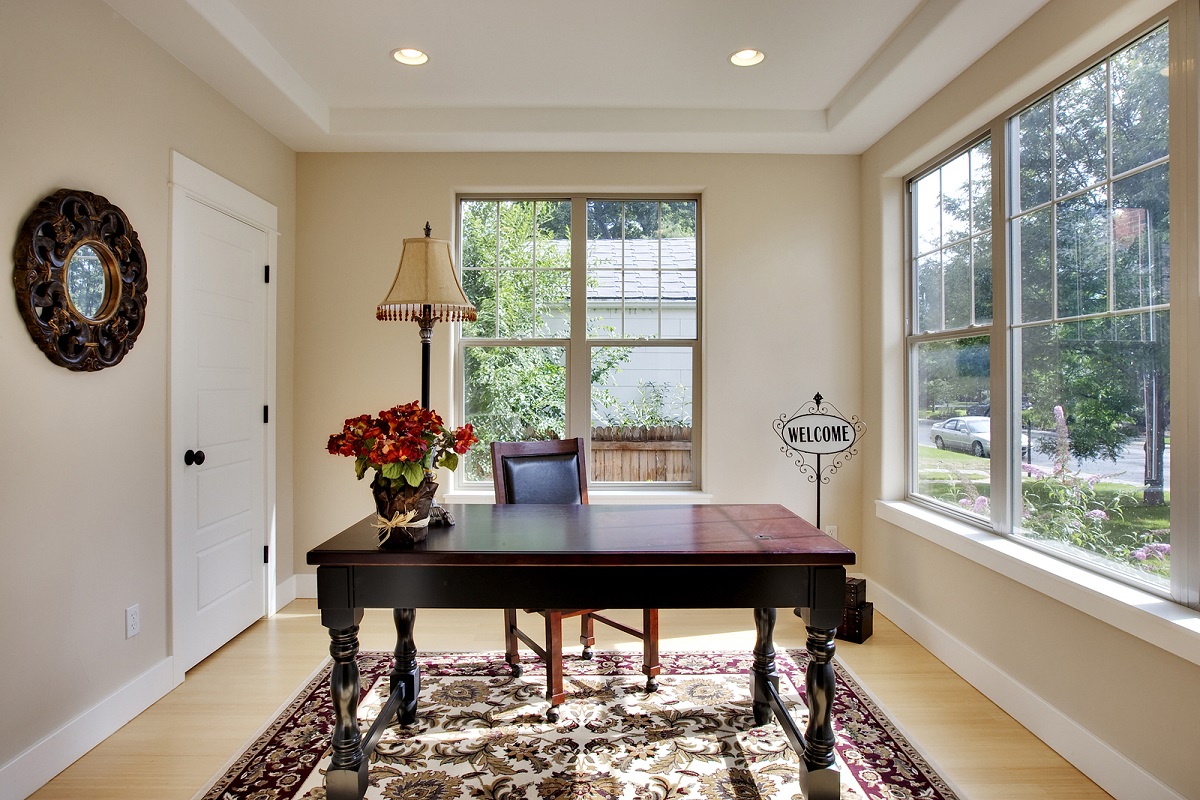 There are 2 ways to achieve this effect – and options to fit a wide range of tastes and budgets. One is to use a porch, sunroom, or other room with large or low windows (maybe a lower-level walkout) that overlooks a garden, greenspace, landscaped yard, or the natural beauty of the outdoors. Keep the space itself clean and uncluttered. Make use of the natural light. And position your desk or table facing the windows. Accent with bright cheerful colors or cool calming ones – depending on your personality and what you're looking for in your work space. And don't worry – it is possible to create a space that's cheerful and calming all at once!
With the right space, this can be an easy change. And the result is worth the effort. But if you don't have an existing space – nor the budget or interest to add one – there are other ways to appreciate nature while you work. Pick a room with lots of natural light if possible. Otherwise, go for a room or area that is open and airy – maybe a lower-level space. If you don't have the floor to ceiling windows of a sunroom, you can bring the feel of nature inside, by, well, actually bringing it inside. Decorate with plants. Lots of them! (Just don't make the room so crowded that the space hampers your production!) Put large plants in corners and small one on shelves or tables. Use colorful pots. And choose some plants that flower – at least part of the year.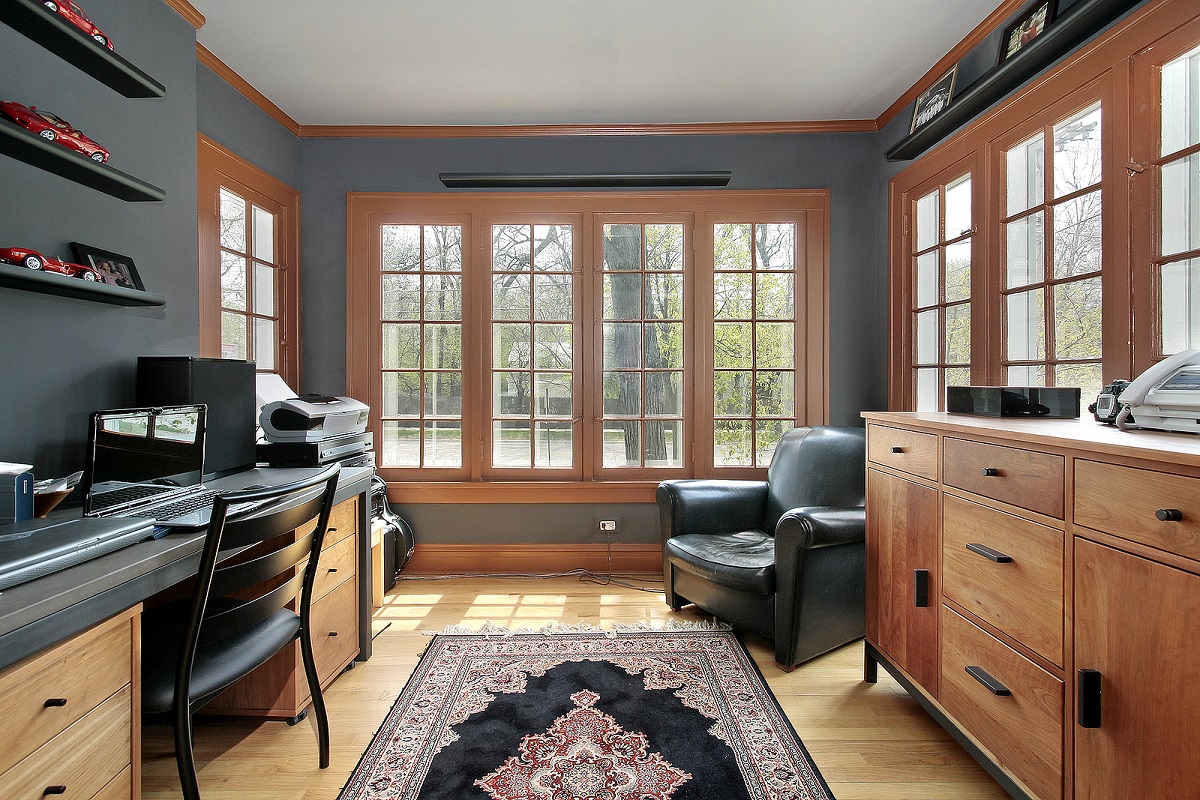 If you don't have a green thumb, that's OK. Ask a florist for help in choosing a few indestructible plants – and then mix in some other plants that look real! (There are some very realistic ones out there!)
If home is where your office is, make it your personal retreat by adding in that touch of nature. A place where you can reflect, take action – and then reflect on your success! Enjoy.