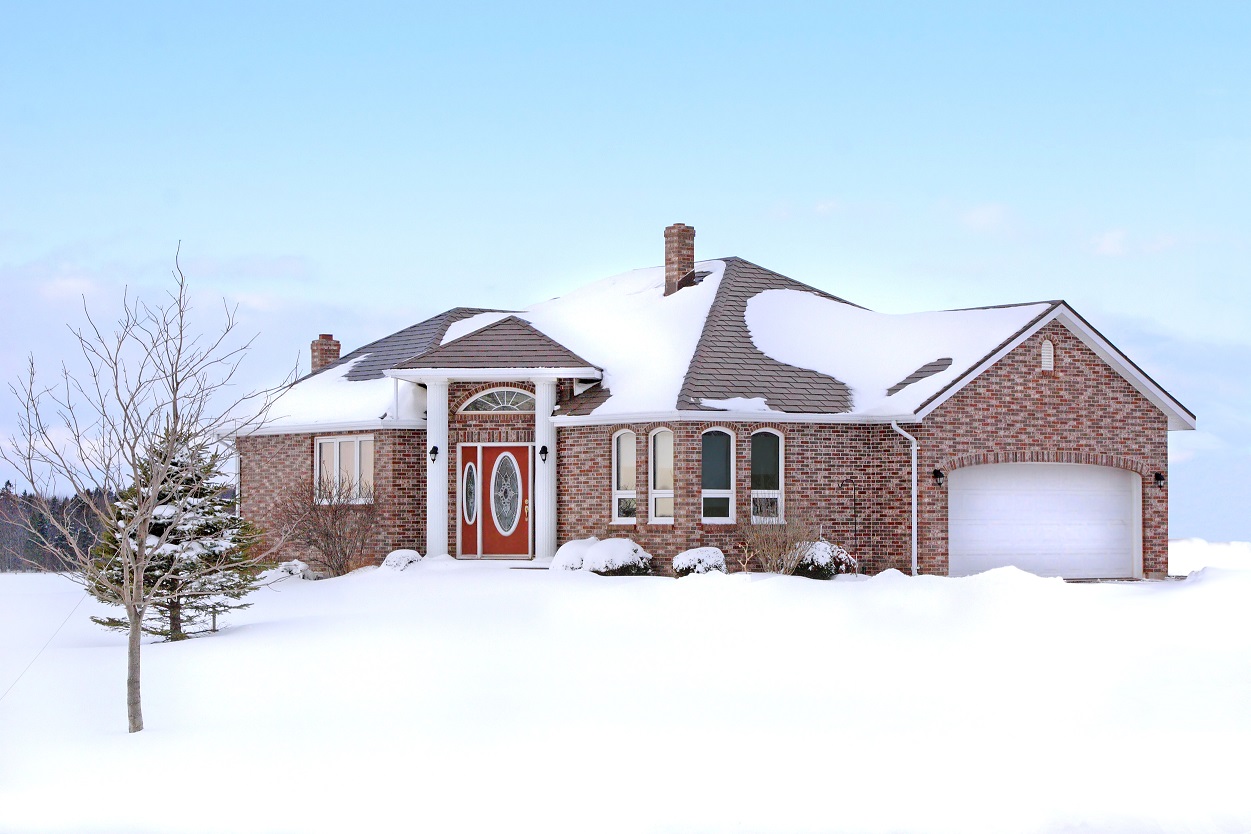 Winter maintenance and holiday precautions
Whether you've just moved into a new house or have lived there for 30 years, it doesn't really matter. Home maintenance – especially getting your home ready for the winter – is an important part of home ownership, as well as your family's health and safety.
If you haven't already done it, it's not too late to prepare your house for the winter – and the holidays. Some things are probably already on your check list, but others may not have hit your radar at all. And while you can do some of them yourself, there are some items on here that are better left to the professionals. And that's not something most people want to learn the hard way!
Here are some seasonal home tips:
Have your furnace checked.
While most furnaces last roughly 12-15 years, that can vary widely, so don't assume.

Make it a point to change your filters once a year.

And have an HVAC professional come out and take a look annually as well.

And do it before that frigid winter cold spell sets in.

That's definitely not the time you'd want your furnace to go out!
Check to make sure your windows are as airtight as they can be.
Warm air can be lost, and cold drafts come in, if your windows don't fit properly.
Check water drainage.
Sometimes house's foundations settle, creating a space for water to pool.

And that excess water just might end up in your basement.

It pays to find out before that happens!

If you do observe a low area, fill it with soil.
Check your gutters and downspouts.
You want to be sure that water is directed away from the house.

And make sure gutters aren't clogged with leaves and debris.
Test your smoke and carbon monoxide detectors.
Check to make sure that all of them are working and have fresh batteries.

And keep extra batteries on hand for those unexpected – and annoying – times when your alarm starts beeping.
Have your chimney inspected.
If you want Santa to have easy access, make sure to have your chimney checked out and cleaned yearly – before you have your first fire of the season.

A professional chimney sweep can make sure your chimney is safe to use and free of any fire-causing build-up.
Stock up on firewood.
If you have a wood-burning fireplace, now is the time to gather those logs so you have them on hand for cozy winter nights.

(And as back-up in case your furnace does

go out!)

Drain and turn off outside faucets.
No one wants their pipes freezing!

This isn't just about the outside – a frozen faucet can split the water line and cause a lot of damage – and your basement to flood.
Check out your attic space.
Even if you only go up there a couple times a year, if there are any broken windows or vents, an unscreened chimney, or other openings, you may be surprised to find a few unwanted guests in the form of birds, squirrels or even raccoons up there.

You don't want to find them when you go up to get your Christmas ornaments!

And you definitely don't want them having babies up there – or they'll never want to leave!
Take your snowblower in for routine maintenance.
You'll want to be able to count on it working when that first measurable snow mounts up.
Cover your patio furniture.
This will protect it from the winter elements, keeping it in better shape for next year.

And cover or move your grill into the garage while you're at it!
With the holidays approaching, safety doesn't stop with just the bones of your house and yard. Once all of that has been checked – and checked off – there are a few things to keep in mind as you prepare for your holiday decorations and celebrations. Taking these holiday precautions will help keep your family – and your company – and safe and sound this season.
Candles.
The seasonal scents are great!

But be sure to keep them away from all flammable objects.

Place them toward the back of counters and be sure to extinguish them when you're going out or to sleep.

Never

leave candles unattended.

Don't use hot Christmas bulbs.
Most bulbs today are cool to the touch, but it can be tempting to use grandma's old lights you found in the attic for a touch of nostalgia. Test them first. If the bulbs are hot, they can be a fire hazard. Throw them out!
Water your Christmas tree!
Do this daily to keep it from drying out.

And keep trees away from heat registers, stoves, fireplaces, and candles.

Also be sure to keep curious or energetic pets (and small children) away from your Christmas tree – or anchor it in place.
Beware of poisonous plants that might be toxic to unsuspecting pets or children.
These include holly, mistletoe, lilies, and poinsettias.

Pretty, yes, but also dangerous.

Decorate with other plants – or buy fake.
Salt the walk.
Put salt on icy walkways so you, your family, your guests, and delivery people won't fall and hurt themselves (or hit you with a lawsuit!) There's nothing festive about that!
Be aware of guests' food allergies.
Entertaining is a big part of holiday fun. But check with guests regarding food allergies before planning your menu.
All done? You're ready to enjoy the season and all its magic. Curl up with a cup of hot cocoa – and have yourself a safe and happy holiday!