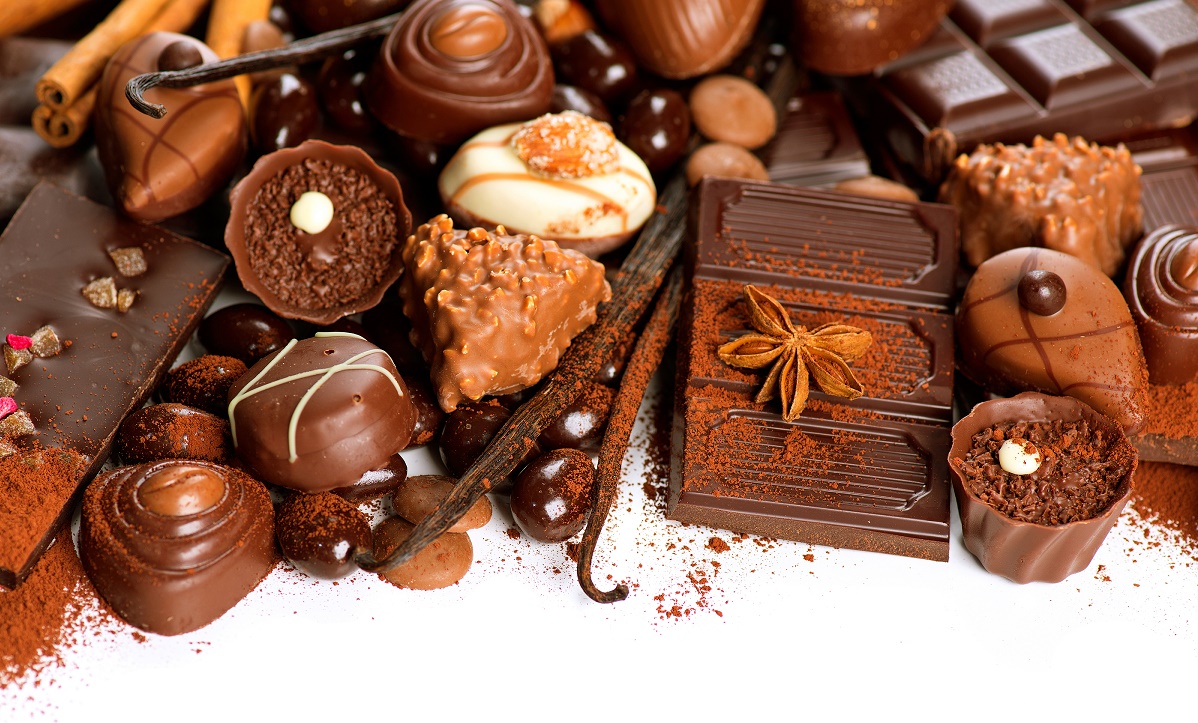 Milwaukee has its beer, Monroe its cheese, Sheboygan its sausage and Hershey, of course, has its chocolate. But wait a minute! Just because Hershey has a candy bar (and theme park) named after it, doesn't mean that the Pennsylvania city, with its cute kiss-shaped streetlights, has the best chocolate. Nope — not when there are so many great places to choose from right here in Madison!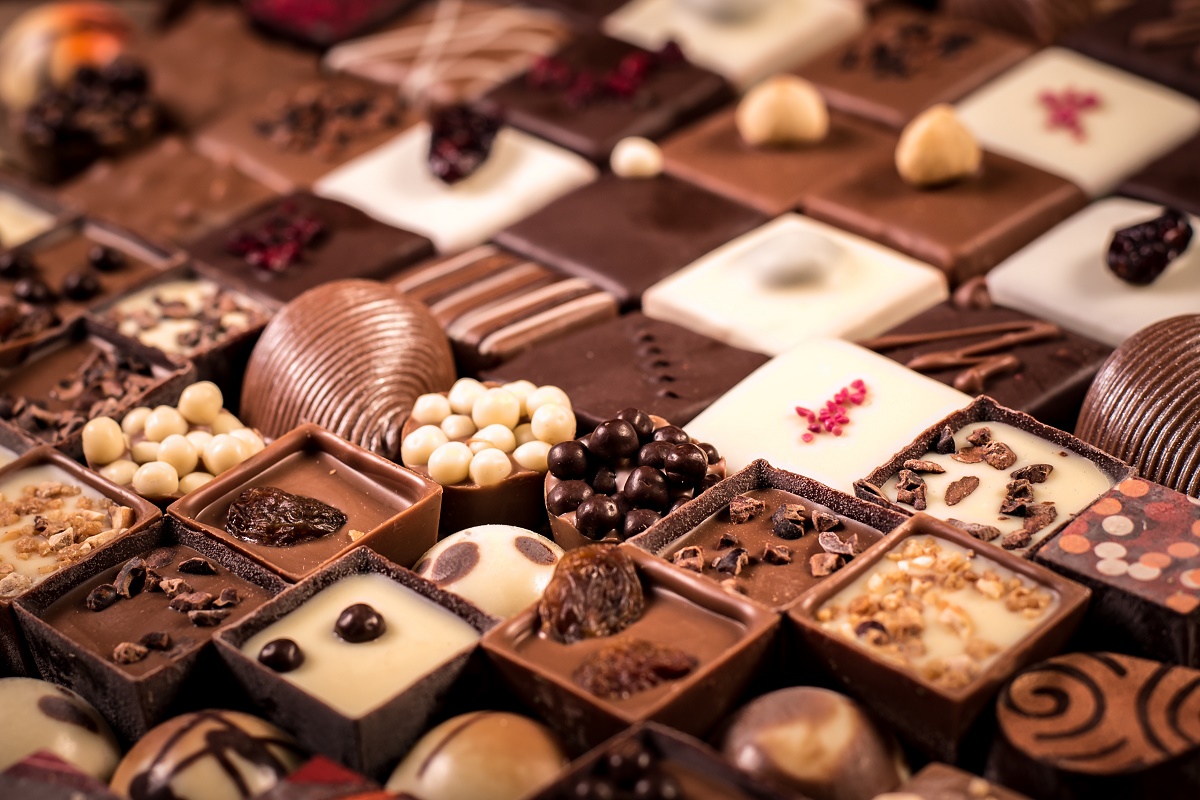 Whether you have a sweet tooth or a sweet
heart
, it's worth taking a look at all the chocolatey goodness that Madison has to offer.
No mass-produced candy bars like you'll find in the grocery store here.
Although don't get me wrong – those will do in a pinch, but in Madison, well, they don't have to!
Here's a look at some of the local chocolate sellers and chocolate-makers
(listed alphabetically)
608.845.1545
Factory & Store
2435 Old PB, Verona

Retail Boutique
11 W Main St
Madison

These chocolates are made by Markus Candinas, a Swiss-trained confectioner. Since they're made with no preservatives, they must be eaten right away. (Not a problem, trust us!). By their own description, the chocolates are "created with equal parts artistry, science and love." You'll find flavors both expected and unique, ranging from caramel truffle to apple pie and espresso.

888.803.6122
1815 E Washington Ave
Madison

What began as a simple fascination and passion for chocolate, led owner Syovata Edari to start making her own creations as a marketing tool for her law practice. That eventually resulted in her leaving the law and starting a new life as a chocolatier. She enjoys experimenting with different flavor combinations and you'll find chocolates ranging from peach mint caramels to saffron infused truffles. And you'll also find the traditional chocolate mousse, of course – all made with real Wisconsin cream and butter.

608.497.1725
6890 Paoli Rd
Belleville

Stan and Robyn Kitson, of Driftless Chocolates, have been in the family business for over 3 decades. As company president and self-proclaimed chocolate-taster, Robyn explains that their philosophy is a simple one: "Chocolate brings us together." (And by "us" she means people in general – not the couple – although after more than 40 years of marriage, that seems to fit as well ). Stan is the resident chocolatier – a career that actually began with a love of cooking – and he has expanded his passion into creating new chocolate varieties. Chocolates range from caramels, truffles and peanut butter domes to chocolate bars and chocolate bark.

608.249.3500
2083 Atwood Ave
Madison

Gail Ambrosius has strong feeling about chocolate, describing chocolate as its own food group! And we can relate! Her passion for chocolate began in her mother's kitchen but was fueled on a school trip to Paris where she discovered dark chocolate – and her dream of owning her own chocolate shop was born. Today she sells them at her own shop and other local stores, as well as online. You'll see flavors ranging from the safe (yet delicious) Lucille's vanilla to espresso – and even shitake mushroom.

608.233.1600
2503 Monroe St
Madison

Even starting their business in 2008, in a less-than-booming economy, hasn't stopped Infusion Chocolates from, well, booming themselves. All of the chocolate is Fair Direct Sustainable and the cacao farmers that owner Ann Culligan and lead chocolatier Alyssa Haskins work with have been carefully selected. And it shows in their quality product. Looking for the unusual? Try fig and fennel or fromage de Bleu. More traditional chocolate lovers might enjoy vanilla crème brulee or strawberry passion. And who in Wisconsin's wouldn't fall in love with The Old Fashioned – a flavor blend of cherry, orange, bitters, milk chocolate and Korbel brandy ganache. Need we say more?

920.648.3334
680 Enterprise Dr
Lake Mills

James J. Chocolates may have moved from Madison's Monroe Street out to Belleville, but the quality – and demand for – their chocolates has not changed. James learned his confectionary skills from his uncle, Bill Niemann of Niemann's Chocolates in Wauwatosa. From chocolate to hard candies, everything is made from scratch. If you're looking for the unique, you're in the right place. You'll find everything from chocolate greeting cards to individual chocolates to chocolate-covered potato chips – and specialty molded chocolates for Easter, Halloween and Christmas.

608.661.4431
208 State St
Madison

Kilwins may be part of a larger corporation, but each franchise makes their own confection locally. You'll love the Mackinac Island-style fudge made fresh before your eyes. Try a sample or have a scoop of their super-premium ice cream, a piece of gourmet chocolate, or other treats. Located on State Street across from the Overture Center it's the perfect way to stifle your hunger – or indulge your sweet tooth after a meal downtown. In addition to fudge, you'll find seasonal favorites like hand-dipped strawberries and caramel apples.

608.286.1154
729 Glenway St
Madison

With a selection of fine coffees and homemade chocolates, this Monroe Street café has attracted quite a following. Owner Megan Hile has found a niche making and selling gluten free chocolates, candies and baked goods. She calls it an "educational chocolate shop" – a place to go and be educated about fine flavored chocolate. Not only that, but the shop has also quickly become a neighborhood space for all sweet tooths. You'll find black coffee and lattes, candy bars, gifts, scones and gluten free waffles (on the weekend). And we can't forget the wide variety of homemade chocolates, including turtles, truffles, and sea salt caramels.

608.835.9294
105 S Main St
Oregon

The short drive to Oregon, just outside of Madison, is well worth the trip to reach The Chocolate Caper.

Ellen and Claude Marendaz founded the store-front business in 1983, after selling pralines at the Dane County Farmer's Market.

Elizabeth and Daniel Donoghue later approached the couple about sharing kitchen space for Elizabeth's baked goods and they officially took over the entire business in 2014, now running it with their children and team of "chocolate minions." What started with pralines has expanded to include truffles, turtles, solid chocolates and seasonal assortments.