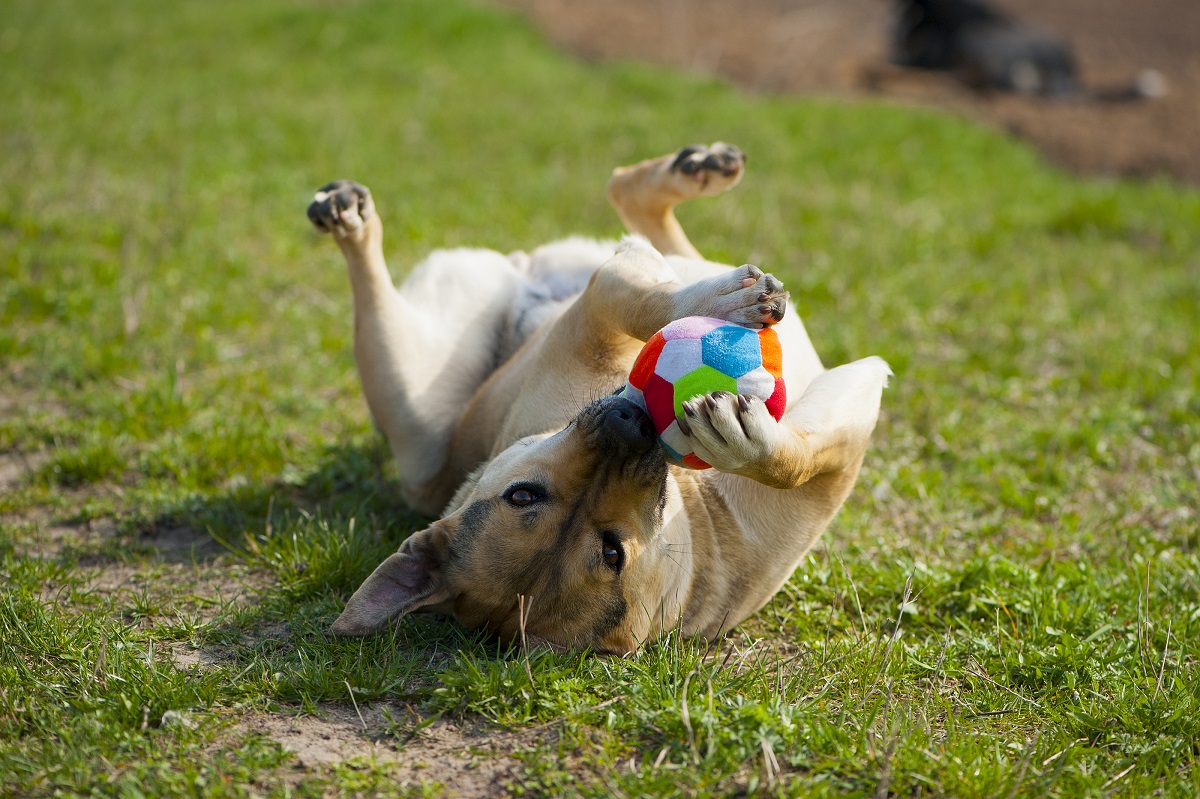 If your dog has been cooped up with you for the last year – or you're one of the many people who took advantage of your time at home and adopted a shelter dog or a new puppy – you know that relaxed Covid restrictions combined with the warm summer weather is bringing dogs and their owners outside in droves!
In dog friendly Madison, it's not uncommon to see local businesses (especially in the State Street, Willy Street or Monroe Street areas) with a giant water bowl outside their establishment to hydrate the passing pooch. But did you know that there are many places in the Madison area that will welcome your furry friend indoors as well?
Just like humans, dogs need socialization. And according to local vets, that's especially true for puppies between nine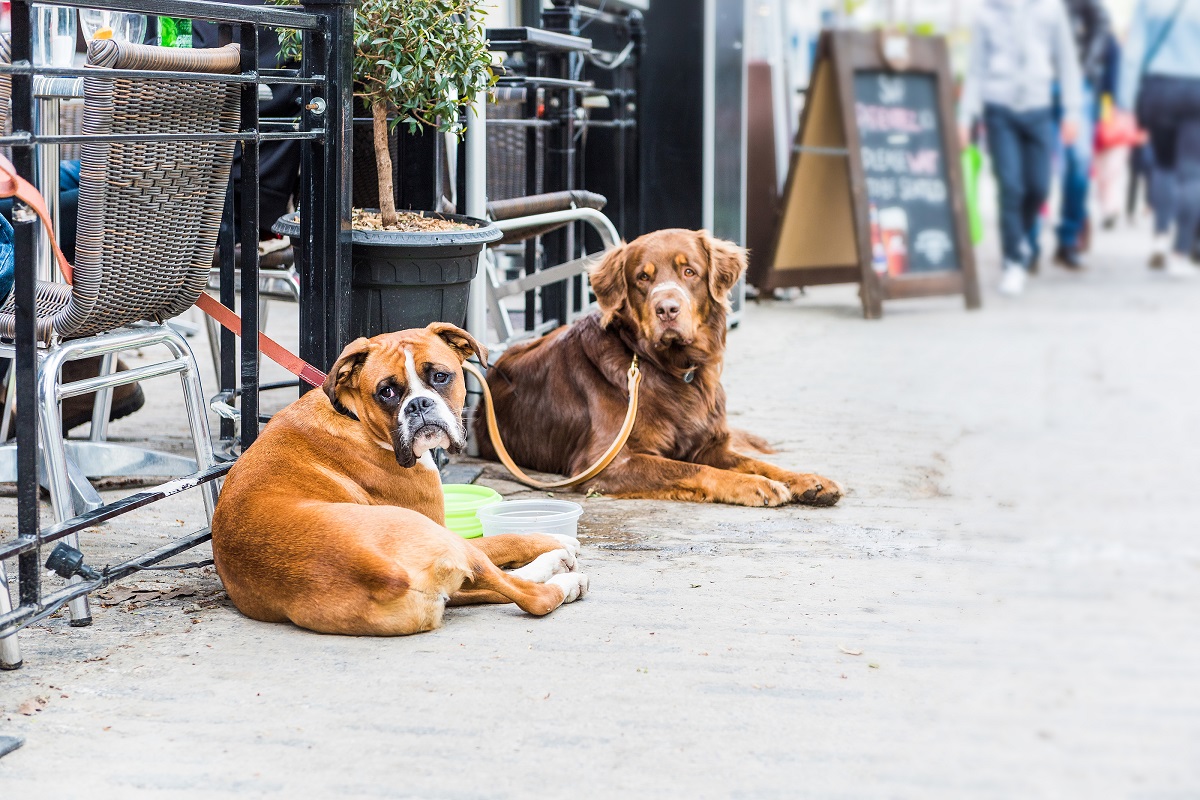 and 14 weeks who are just learning their social skills. That said, most vets and breeders will tell you to keep your puppies away from places that where many other dogs have been until they have gotten their 12-week vaccinations – unless you carry them! That means no paws on the ground at heavily-dog-traveled places such as pet stores and even city streets with a lot of dog traffic (until fully vaccinated).
So where to go? These suggestions were compiled from user experiences and online sources. **Since guidelines may be subject to change, it's always a good idea to call ahead to make sure dogs are still allowed!
The Obvious:
Stores / National & Local:
Ace Hardware
America's Best Flowers
Anthropologie
Apple Store
Blaine's Farm & Fleet
Cork & Bottle Liquor Store
Evereve
Free People
Hilldale Shopping center (outside)
Hobby Lobby
Home Depot
Home Goods

Kendra Scott
Kitchen Ideas Center
Madewell
Mainstream Boutique of Madison
Marshall's
Michael's
Morgan's Shoes
New Balance
Nordstrom (nationally)
Paper Source
Plant nurseries
Orvis

REI
Sierra
TJ Maxx
Title Nine
Twigs
Tuesday Morning
Ulla Eyewear
Untucked
University Bookstore Hilldale
Waterlilly
Wildewood
Zip-Dang Boutique
And most pet stores including:
Animart
bad dog frieda
Earthwise Pet Supply
MadCat

Mounds
Noah's Ark
Pet Supplies Plus
Petphoria

PetSmart
Pet World Warehouse
Tabby & Jack's
Restaurants:
(We're guessing this applies to outside dining only!)
Alchemy
Argus Bar & Grill
Babcock Dairy Store
Banzo
Bassett Street Brunch Club
Blended
The Boathouse Restaurant
Café Hollander
Capital Brewery
Colectivo Coffee
Cooper's
Crema Café
Crescendo Espresso Bar
Doolittle's Woodfire Grill
Dumpling Haus

Echo Tap & Grill
Forage Kitchen
Gigi's Cupcakes
Glass Nickel Pizza
Great Dane
Green Owl
Hop Garden
Karben 4
Madison Sourdough
Maduro
Marigold Kitchen
Memorial Union Terrace
Michael's Frozen Custard
Monty's Blue Plate Diner

Mooyah Burgers
Octopi Brewing
Panera Bread
A Pig in a Fur Coat
Pooley's
Red Rock Saloon
Shake Shack
Side Door Grill & Tap
Starbucks
Sujero
Tempest Oyster Bar
Villa Dolce
Wisconsin Brewing
Drive-Thrus Offering Treats for Pets:
Chick-fil-A
(may have dog treats on their secret menu)
Culver's – dog treat

Dairy Queen – pup cups
Dunkin Donuts – puppy latte

McDonald's – dog treat
Starbucks – puppacino
So, call around and ask your friends – you're sure to come up with even more dog friendly businesses in the area. If you find some not on the list, be sure to let us know so we can add it!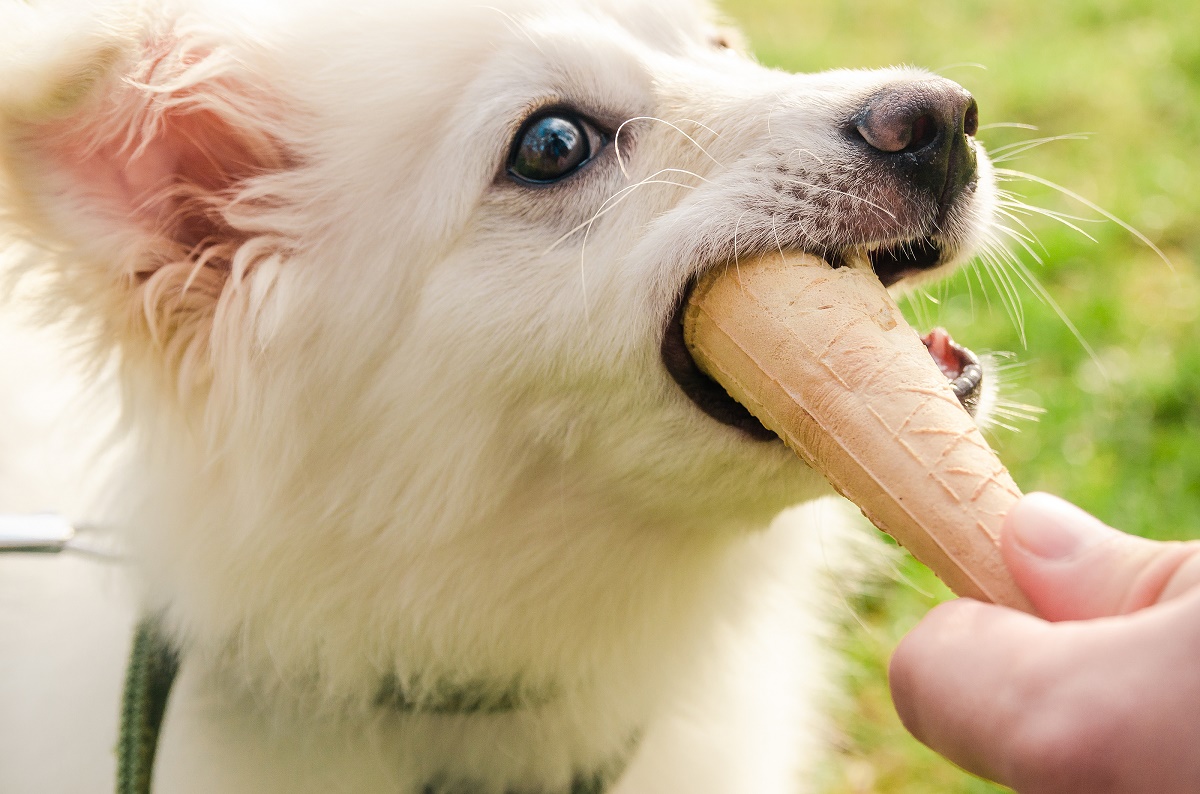 But beware – one place in Madison where your pup is not allowed? The Dane County Farmer's Market. So, bring your appetite and your shopping bag, but please leave Fido at home.
And speaking of home… if you just feel like staying in, that's OK, too. Head to the freezer and curl up with your favorite Ben & Jerry's ice cream flavor – and a Ben & Jerry's Doggie Dessert for Duke!