Making Sure Home Buyers Get That Love-At-First-Sight Feeling from Your House
Selling your home? You may be wondering how to make buyers fall in love with it – just like you did. But that doesn't mean buyers will love seeing all those thing you've accumulated over the years that, to you, have made the house feel like home. Because well, that's your home. They want to see the potential in a house – the qualities and amenities that will make this house become their home.
There's no doubt that first impressions count. And that's where staging comes in. Whether you do it yourself or hire a professional stager, the idea is to give your house a makeover of sorts, by creating that delicate balance between a clean slate and the welcoming coziness of home.
A National Association of Realtors Survey showed that 77% of buyers' agents felt that staging made it easier for potential buyers to picture themselves living in the house. And 39% of sellers' agents said it helped the house sell faster – and increased the sale price by as much as six to 11%. And who wouldn't like that?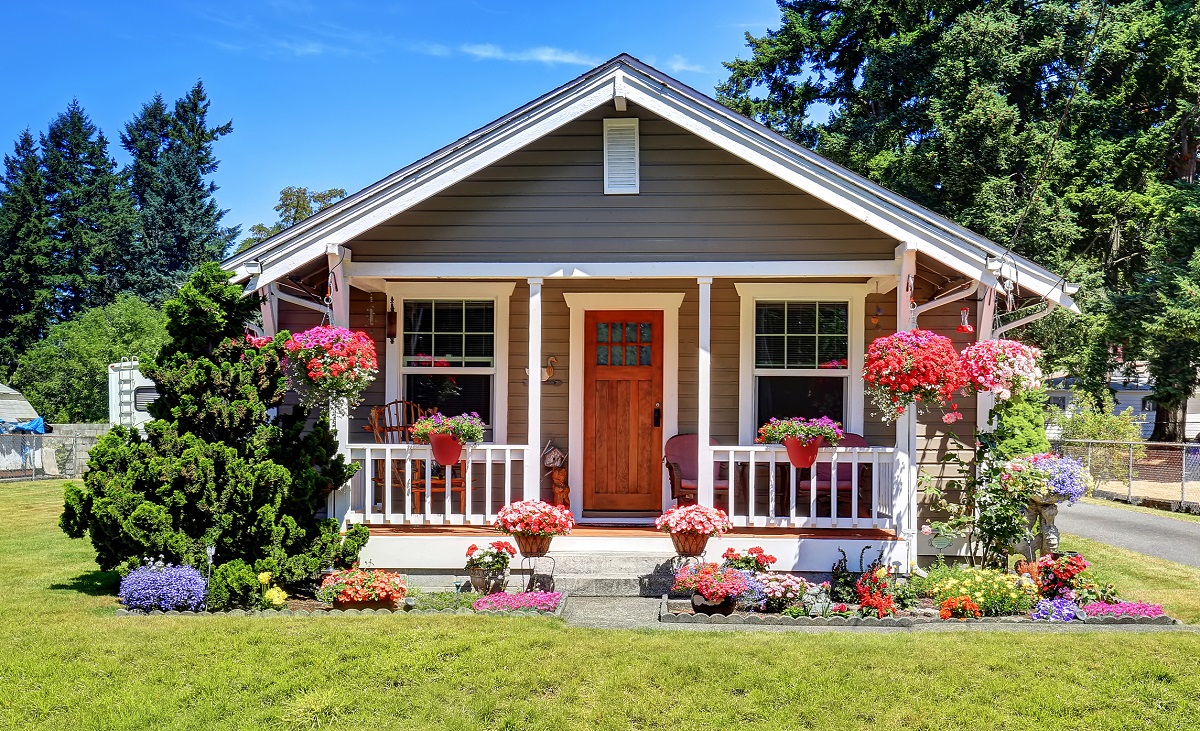 Realtors list the following areas as the most important to house hunters:
The living room, master bedroom and kitchen.

These top the list, so start there with paint or other small changes and updates.

It doesn't have to be expensive.
Landscaping.

A few plants to accent the home and yard will paint a pretty picture.
The front porch.

More plants and an attractive front door will welcome potential buyers.
The front entry.

A fresh coat of paint can do wonders.
Eliminate clutter everywhere.

It makes the house look more spacious and buyers will be better able to picture their own belongings in each room.
Closet organizers.

These will give the impression of more room for storage.
Spiffy up the bathrooms.

Add some new rugs, towels and shower curtains for a fresh look.
Highlight windows.

Who doesn't love to see the sun shine in?
Cozy touches.

Flowers, plants, books, decorative bowls, and candles are all perfect touches as long as they aren't too personal.
Fix it.

Repair anything loose, falling apart, fading, rusting, etc.

If buyers see small things in disrepair, they'll wonder what big things need to be replaced.
So it's all well and good to address the areas, aspects and amenities that most appeal to homebuyers. But what more can you do? In short, what will elicit that love-at-first-sight feeling to the house hunters walking through your door?
Here are some things that new buyers reported made them fall in love with their, now, new house:
Gorgeous front doors.

Whether it's the style – double doors are especially appealing – the size, the wood or a surprising pop of color, front doors are one of the first things a homebuyer will see.
High ceilings.

High or vaulted ceilings give a room an open airy look.
Curtainless windows.

These contribute to a clean look and let a lot more light in.
Anything that stands out in a crowd.

Think a white-washed brick house in a sea of red brick, lush landscaping, or tastefully colorful awnings or shutters.
Old world charm.

Not to be confused with dated or old-and-falling-apart, this is charm that harkens back to the past.
A beautiful backyard.

A large deck and space for dogs and kids to run beckons to buyers.
A cozy front porch.

Makes buyers feel at home right from the start.
Fireplaces.

Create warmth in more ways than one.
Just like love at first sight in the dating world, every homebuyer is attracted to something a little different. But pretty much no one is attracted to potential homes (or mates, for that matter) that are falling apart and screaming we're not even interested in trying! So a little TLC on your part to help your house put its best foot forward, will go a long way to help it find it's ideal match – a new owner who will love it as much as you do.