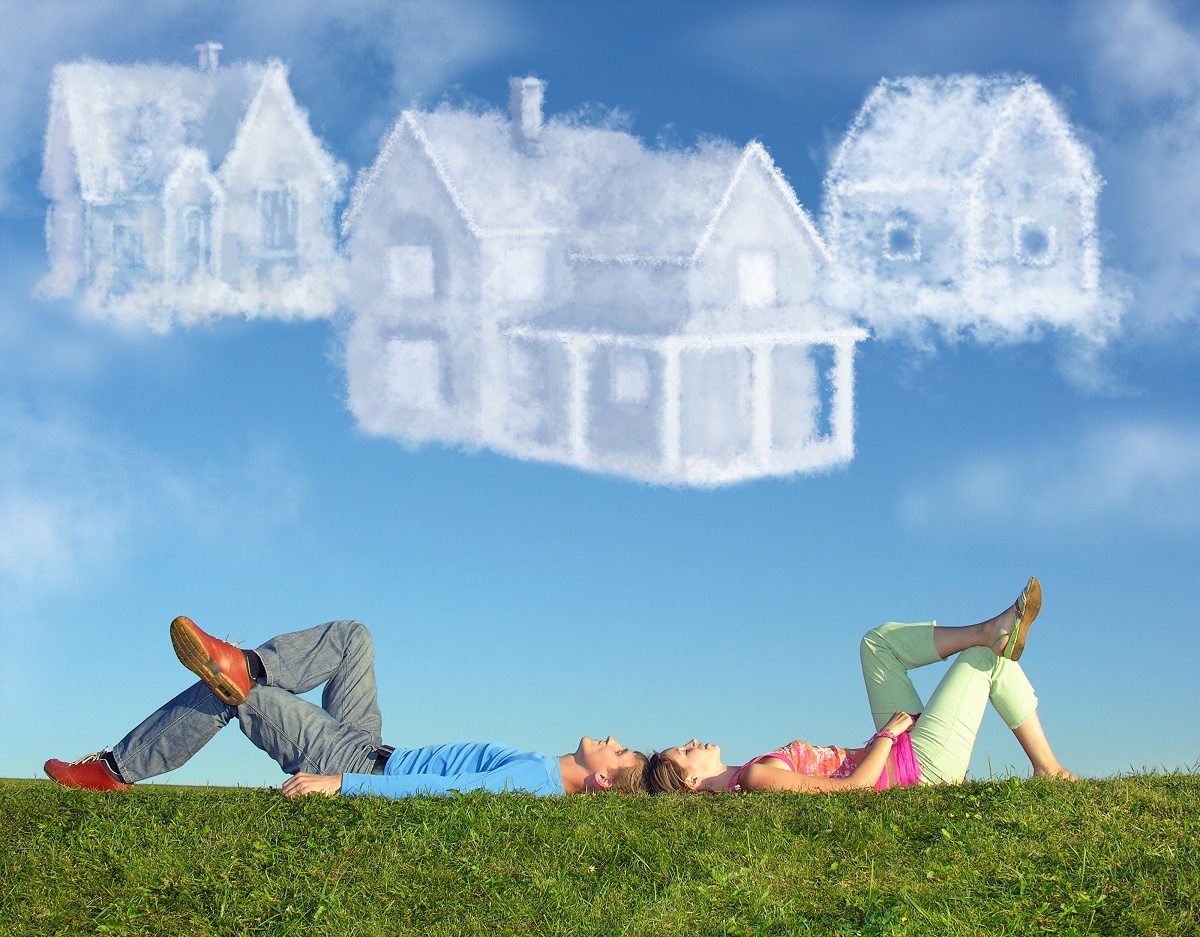 Many house hunters through the ages have experienced "that lovin' feeling" when they walk into a home that, well, just feels right. And there's no denying – it's a great feeling! For many of them, the offer, acceptance, inspection and move-in all go equally smoothly. But there's one small caveat – ok, big caveat – don't go by that feeling alone. You still need to do your homework.
Before you let yourself get carried away, there are a few things you need to seriously consider – from value to affordability and location to how well those old bones hold up under that beautiful façade.
Here are some questions to ask yourself before you go all in with an offer:
Do you love it?
Sure, on first glance you think you love it, but do you really? Is it just the best of the bunch you've seen so far, or is it the perfect fit? A house is a big commitment – hopefully one you'll live in for quite some time, so choose one that you can see yourself living in.

Why do you love it?
Are you taken with the Pottery Barn paint colors and cozy decorating? Remember, those tends may go away . And you can always add your own touch to a different home if that one is more to your liking in other ways. And whatever you do, don't convince yourself you love it just because you've already put in 10 rejected offers and you're feeling desperate!
Is this what you're really looking for?
Sometimes your image of a dream house goes out the window when you come across a house that just grabs you with that "special feeling" and won't let go. And that's valid. But if you had planned on a 10-minute commute and this is an hour each way, think about how that will affect your life. You wanted 4 bedrooms, 3 baths and this has 3 bedrooms and 1 ½ baths – can you live with that? Are you willing to compromise on not getting a large back yard in exchange for that great man cave in the lower level? A house may look great at first glance, but does it really fit your lifestyle?

What about location?
Think about the area you wanted to be in or near. How does this compare? Are you willing to give up space or pay more to be in a certain area – or are you willing to live in a different location for the perfect house? Is it close (enough) to work, friends, schools, family? Remember you can make changes in a house, but you can't change its location.
Is it in your price range?

Sometimes people have a price range in mind that's hard and fast – based on what they can afford or qualify for. Other times, that number is based more on a comfort level – and while there's slightly more wiggle room here, do not minimize its importance. Most people don't want to be "house-poor" even for their dream home. After all, you probably don't want to have ramen every night in order to afford that beautiful chef's kitchen you're eating it in! So, ask yourself if you feel comfortable spending what they're asking. And if you're in a competitive market, do you feel comfortable offering above asking price? If so, how much?
How is the market in your area? Will you have to offer above asking price?

In many markets these days you'll need to be prepared to offer above list price every time. If that's the case, the smartest thing is to start looking at homes below your actual comfort level, so you can go above asking price and still sleep well at night.
How long do you have to decide?
Are there other buyers looking at this house? Is there a deadline to make an offer? If you're pre-qualified in advance (and you should be), then it's mostly your emotions rather than your lendability, that will affect your decision-making. Do you like it enough to pull the trigger now?
How does it measure up compared to your other choices?
Is this house better than some others in just one aspect? Or does it have a totally different feel? Can you see yourself living here?

How does it measure up to the neighborhood comparables?
Is this a little nicer or a little more expensive than all the others in the neighborhood? (Or cheaper and less nice expensive?) How does it assess out compared to others in the neighborhood – will the bank approve a loan?
What is the neighborhood like?
Do you like the neighborhood? Is it safe – for yourself, kids, dogs, biking, etc.? Are the other houses equally nice? Is it near schools, businesses, dog parks, family – or whatever else might be important to you? Does it have mature trees – that are pretty with lots of shade but more leaves to rake, or a large yard with lots of room to play but also lots of grass to mow?
Does it need some TLC? And are you prepared to give it?
No matter how beautiful a house is and how well it meets your wish list for the number of beds and baths, even a designer kitchen won't make up for problems with the home's "bones." How is the roof, furnace, foundation, and insulation? Has there been any flooding? Make sure these all check out. Even in a competitive market, don't agree to waive the inspection. It's crucial. You don't want to buy a home on surface beauty only to discover the house has termites, woodpeckers, faulty wiring or a leaky roof that needs to be totally replaced. And don't buy assuming you can tear down a wall or add on a bedroom – and find out you can't.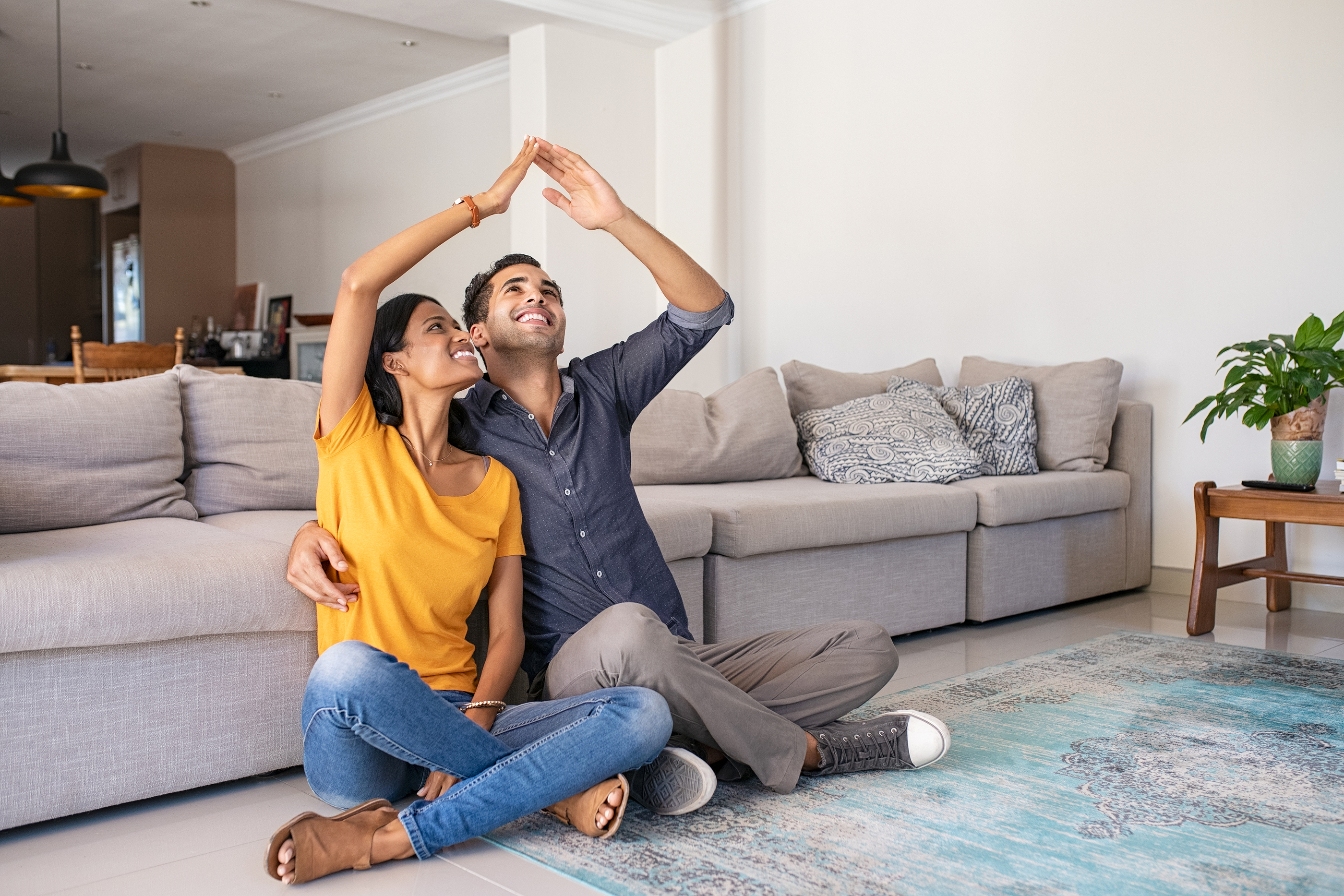 So it boils down to this – it's OK to embrace that love-at-first-sight feeling as long as you step back and ask those hard questions before making that final commitment. It's easy to be swept away by the wow factor, because as any house hunter knows, a house really isn't just a house. Each one that you look at – or live in over the years – will have a personality all its own. After all, that's what makes a house a home.