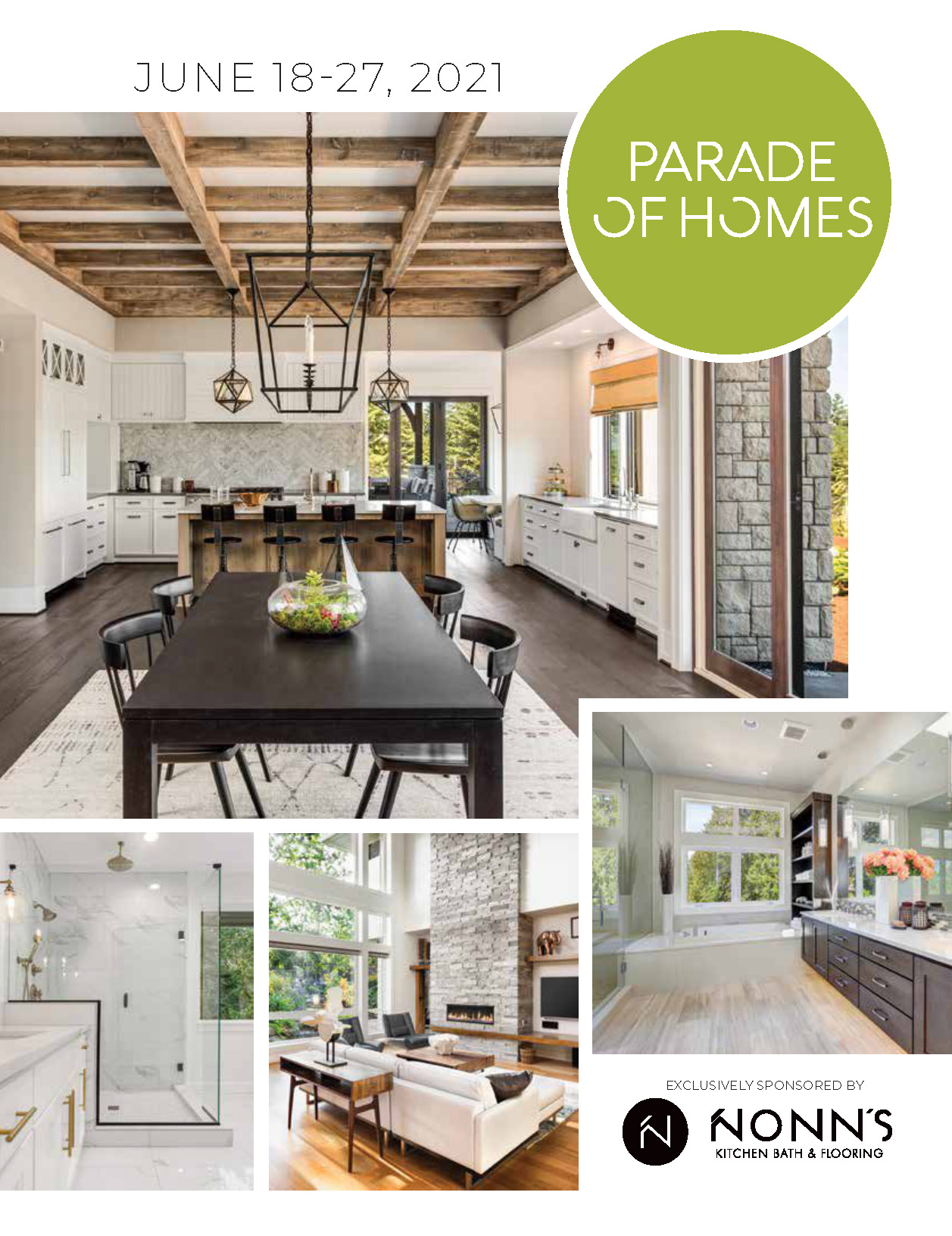 It all began in 1951, when the Crawford Heights area of the Allied-Dunn's Marsh neighborhood hosted Madison's first Parade of Homes with 12 homes on display. Like many Parades to follow, this area featured homes and lots that were notably larger than the prefab homes in the previous (Marlborough) area of the neighborhood, which preceded this new addition.
Since then, the Parade has seen many changes – from the number of homes, to the inclusion of neighboring "suburbs," to the size, cost and amenities that each has to offer over the years. The 1954 parade, which took place in Westmorland, marked the first time that farmlands were developed solely for the Parade. Parade-goers were charged a whopping $.25 to see the 19 participating homes – and that price included a program with basic floor plans and a description of each house, along with ads for local businesses related to home construction. Unlike the homes of today, which strive to provide a unique appearance that will set them apart from their neighbors, the 1954 Parade sought "color harmony" among the homes. In fact, each builder worked with designers to choose a color that would fit in well with the other houses in that Parade to create a visual harmony within the neighborhood.
By the 1980s, new homeowners and brides-to-be toured homes to get ideas not only for building a home or redecorating, but also to check out the conveniently labeled sets of china and other household items newlyweds might want or need to start married life in style.
As the years went by, homes grew larger, more extravagant, and pricier. Corresponding to the economy of the times, some years saw every home pre-sold in advance – or soon after – while others resulted in many standing vacant for several months.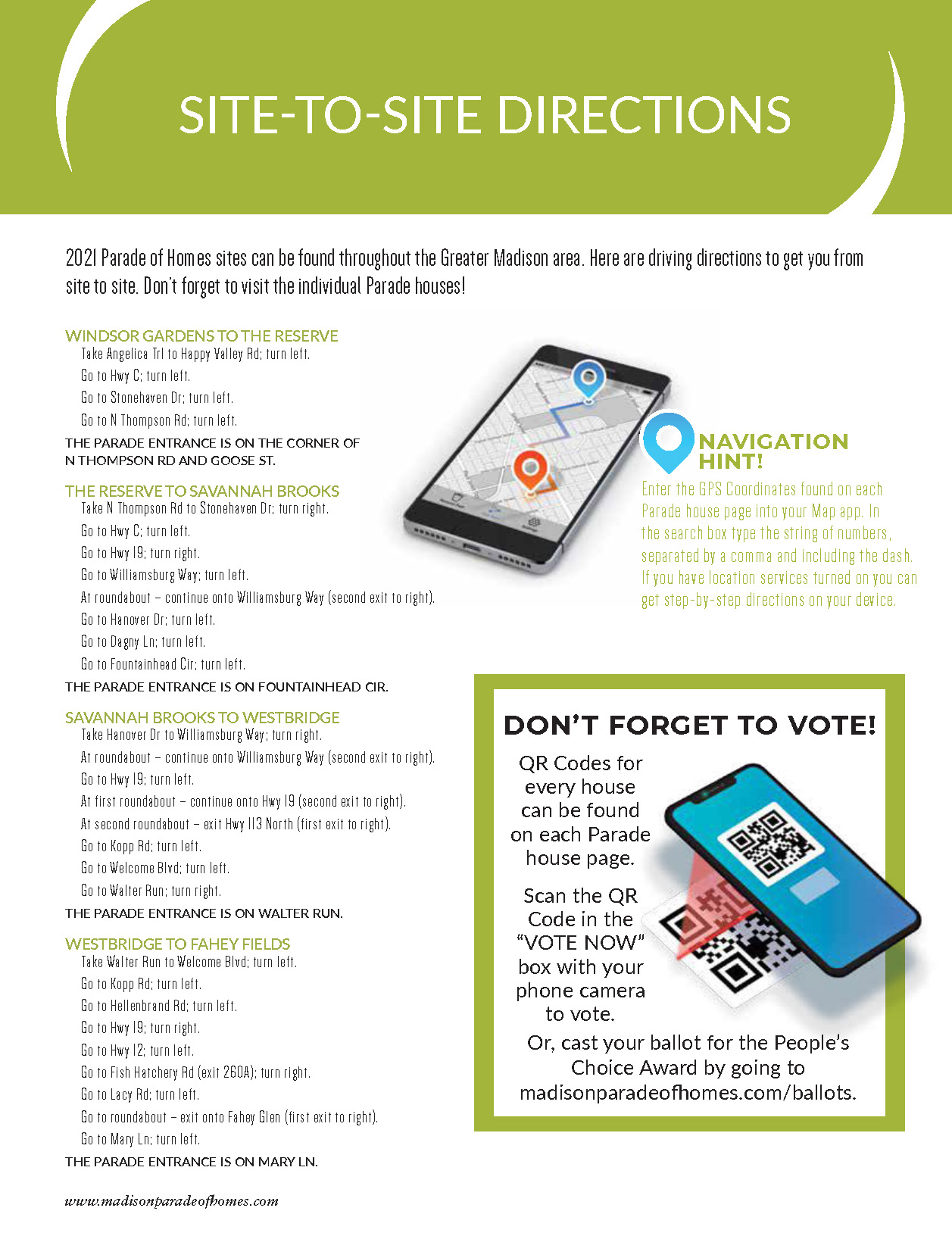 Originally featuring just one site, the Parade expanded over the years to include several sites – all with a different feel. Some are in wealthier neighborhoods while others are more modest. And of course the homes, which are designed to fit the neighborhood, now also appeal to a wider group of future homebuyers and builders. While it's certainly fun to admire the high-end options, that isn't the lifestyle – or price range – for everyone. And including homes of various price ranges attracts more people of different means, tastes, and interests to the Parade.
But the one thing that hasn't changed over the years is the sheer fun of touring so many different homes – featuring a myriad of architectural styles, sizes, prices, features, materials, colors, and layouts. Whether you're looking to build or buy, are just out searching for design, color, product, or fixture ideas, or simply indulging your curiosity, the Parade of Homes has something for everyone.
Walking through the Parade of Homes sites is a great way to spend a day – or several. Even if you aren't building – and most of us aren't – it's a great way to get ideas that you might want to incorporate into your own home.
And let's be honest – it's fun to critique each one – if only in your own mind. The Parade is an opportunity for builders to showcase what they can do, so attendees will see a lot of new innovations ­– some fabulous, and some, well, let's just say unique. While you're thinking how you love love, love, a certain house, you might hear a stranger behind you telling their companion how much they hate it. And just when you see a feature you absolutely can't believe anyone would want in a house, someone else is overheard oohing and ahhing over it. And it's all just part of the fun.
More about the Madison POH that might be of interest:
Madison Parade of Homes — 2021 Overview
MABA Parade of Homes 2021 Spring Issue
Madison Parade of Homes Website