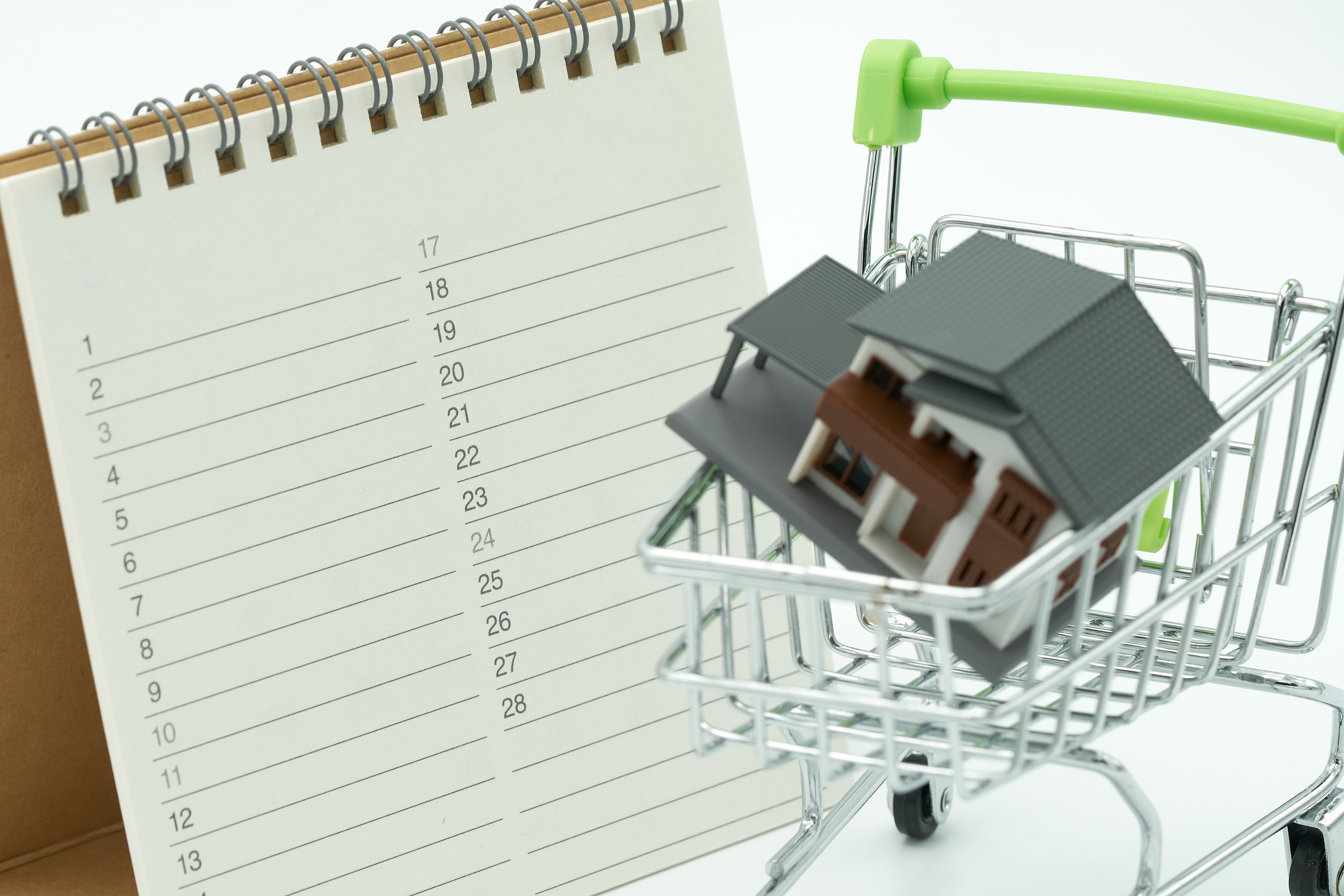 You may have seen one – or a hundred – of those HGTV shows like House Hunters, Love It or List it and others. At the beginning of the show, the house hunters enumerate their (often lengthy) wish list. But as we all know, most of the time, something's got to give. Buyers are generally presented with several options to choose from, but rarely do any of them meet all the requirements. At least not for both the prospective buyers.
It becomes the Goldilocks of house buying. The pattern usually goes something like this: one house is located exactly where the couple says they want to be, but may be over budget or lacking certain amenities. Another is under budget, but a lot of work needs to be done. A third is turnkey ready, at a great price. The problem? It's not in their preferred location. What's a buyer to do?
So that got me thinking – ­what are the most important factors to most people when it comes to buying a house? But if you were thinking, like I was, that there would be a simple answer to this question, well, you'd be wrong. It turns out that what's most important is very personal – with as many answers as there are homebuyers!
And there's a good reason for that. House hunters are not one size fits all.
House hunters come in all ages.
And that alone has a large impact on a wish list. A young couple starting out might be looking for a starter home. Retirees may be looking to downsize – or conversely, wanting something large enough to host vising kids and grandkids. People in the middle tend to want something larger than their first home – typically large enough for a growing family, with backyard space and schools factored in.
Ask yourself:
How does your stage of life factor into your choice of homes?
Are you raising a family – or need space for visitors?
Do you work from home?
Is there room to grow here? Or will you have to move again soon?
Do you mind doing lawn work?
Do you live here all year round?
Is it convenient to places you frequently want or need to go?
House hunters have a wide variety of budgets.
While you may be willing to spend over budget, your lender may not agree to that – for your own good as much as theirs! So figure out how much you can afford to make as a down payment along with a range of what you'd feel comfortable paying each month. On Say Yes to the Dress, another popular reality show, they always advise you not to try on the dress that's over budget – or the other ones will never measure up. The same is true with a house. If you know you can't afford it, don't even look!
So ask:
Does this house need immediate remodeling or improvements?
Are they cosmetic, modest changes, or tearing down walls? (Consider getting estimates before buying the house).
Do you have enough extra cash to do the work right away? (If not, are you OK with doing it little by little?)
Is the home turnkey ready? Does that make it worth the extra cost?
How much new furniture is needed to fill the space?
House hunters come in all sizes.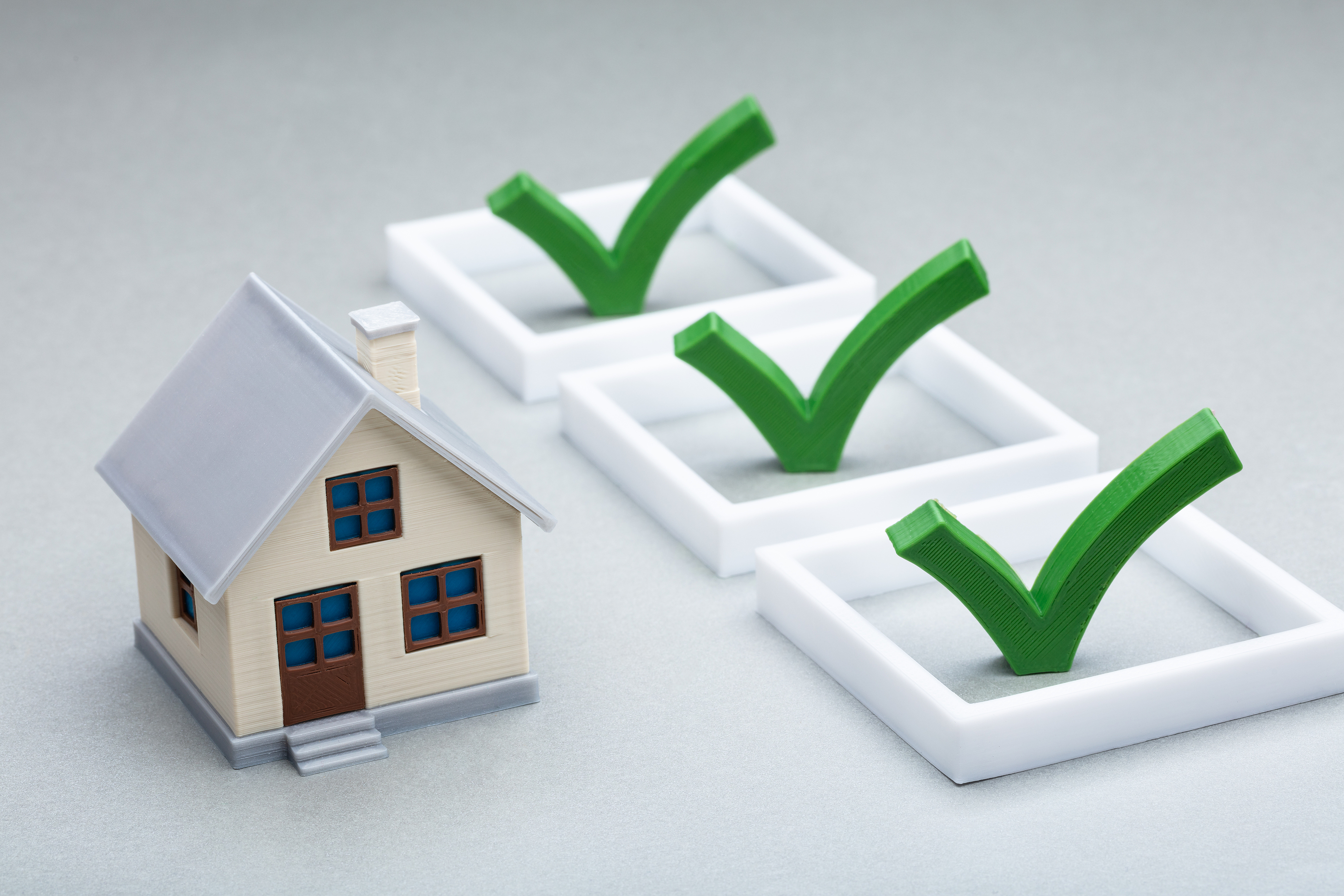 Family size, that is. Millennials are often looking for a place near a vibrant downtown. Empty nesters may not want to clean (or rattle around in) their large family home once all the kids have flown the coop. For families, proximity to schools, parks and pools become important.
How big is too big? Is it time to downsize?
Is your yard big enough for kids and dogs to play?
Is the neighborhood safe for kids? (think busy streets, bodies of water, and other potential dangers).
Is it in a good school district?
Are there other retirees, families, or singles in your age group in this area to meet?
House hunters have a variety of occupations.
Some people need a house with office space for working at home. Others may want space for a home business involving crafting, sewing, or a workshop. And some may need to be close to an office.
Do you have the space you need to work from home?
If you have clients or customers, is this type of business allowed in this neighborhood?
Is it an easy commute to work?
If you travel a lot, is it convenient to an airport or train station?
If you're a stay-at-home parent, is it convenient to schools, grocery shopping, etc.
House hunters are handy with hammer… or not.
Some people simply love a project. They may relish saving money – or they may like working with their hands. Or both. But others, well, not so much. Don't buy a fixer-upper unless you know you're up to the work – or plan to hire out the tasks. If it's the latter, know how much it will cost and how much you can spend. There are definitely a lot of bargains to be had for someone who's handy. But go into a project with your eyes wide open.
Does this house need work? What kind? How much?
Can you do it yourself? Do you want to do it yourself?
Are you expecting a friend or relative to help? Do they know that? Are they knowledgeable?
Can you afford to have it all contracted out?
How long will the work take? Can you live there while it's being done?
House hunters are attracted to vastly different house styles.
And there's certainly a wide variety to choose from. There are old houses and new houses. Two story, ranch and tri-level homes. There are brick homes, log houses, free-standing homes, and high-rise condos. And within all that you'll find homes that are colonial, Mediterranean, prairie style, craftsman and more! It's enough to make your head spin. You may have a style in mind. More likely, you'll have some styles that are a definite no. The rest, well, you'll know if you like it when you see it. Curb appeal can go a long way, but house hunting can be a lot like a new book or a blind date. You may not immediately be bowled away by the outside, but the more you explore what the inside has to offer, the more you fall in love with it!
What overall style appeals to you?

What type of house makes you feel at home?

Do you like historic homes or new construction?

How many stories best fit your lifestyle? Do you want to be all on one floor? Do you need a lower level for a second family room? Do you want a second story for family bedrooms?

Do you like a cozy house or a sprawling one?

Brick, wood or vinyl?

And what about the yard?
House hunters buy homes for a variety of reasons.
But there's a big difference between buying a home to raise a family and buying one as an investment.
Do you need space to grow?

How many bedrooms?

How many bathrooms?
Are you planning to downsize?

How much space do you need?

Room for storage?
Is this a permanent home or a vacation home?
Are you looking to fix it and flip it?

Will you do the work yourself?

Do you know how?
Is this a good time/market to flip a home?
Do you want to rent it out?

If so, how much work are you willing to do?

Are you ready to be a landlord?

Will it pay your mortgage or taxes or whatever amount you want or need to bring in?
House hunters have different interests.
You might not think that has any bearing on buying a house, but it definitely might. Do you love nature? Maybe you want to live on a large country lot. Golfer? Wouldn't it be great to live on the golf course? If you're a carpenter you'll need space for a workshop. Same for quilters.
Some things to consider:
Do you need space for your job or your hobby? Does this house have that?
Do you want to be near bikes trails or art galleries?
Do you want a walkable neighborhood or prefer a quiet suburb?
Do you love gardening? Swimming?
Is a state of the art kitchen a priority to show off your cooking skills?
Is there room for a pool table?
How about space for a nursery?
So the most important thing on your wish list? Well that's up to you. Of course it's a good idea to make a list of the things you hope to find in a house. And you'll want to make note of the things that are definitely non-negotiable – like price range and perhaps general location. The rest? Well, it just might hit you when you find it. Should you buy it? Unless you're intentionally buying it to flip, the main question should be this: Do you see yourself living here? If the answer is yes (and you can afford it) all the other items on the list become secondary. You've got your answer.