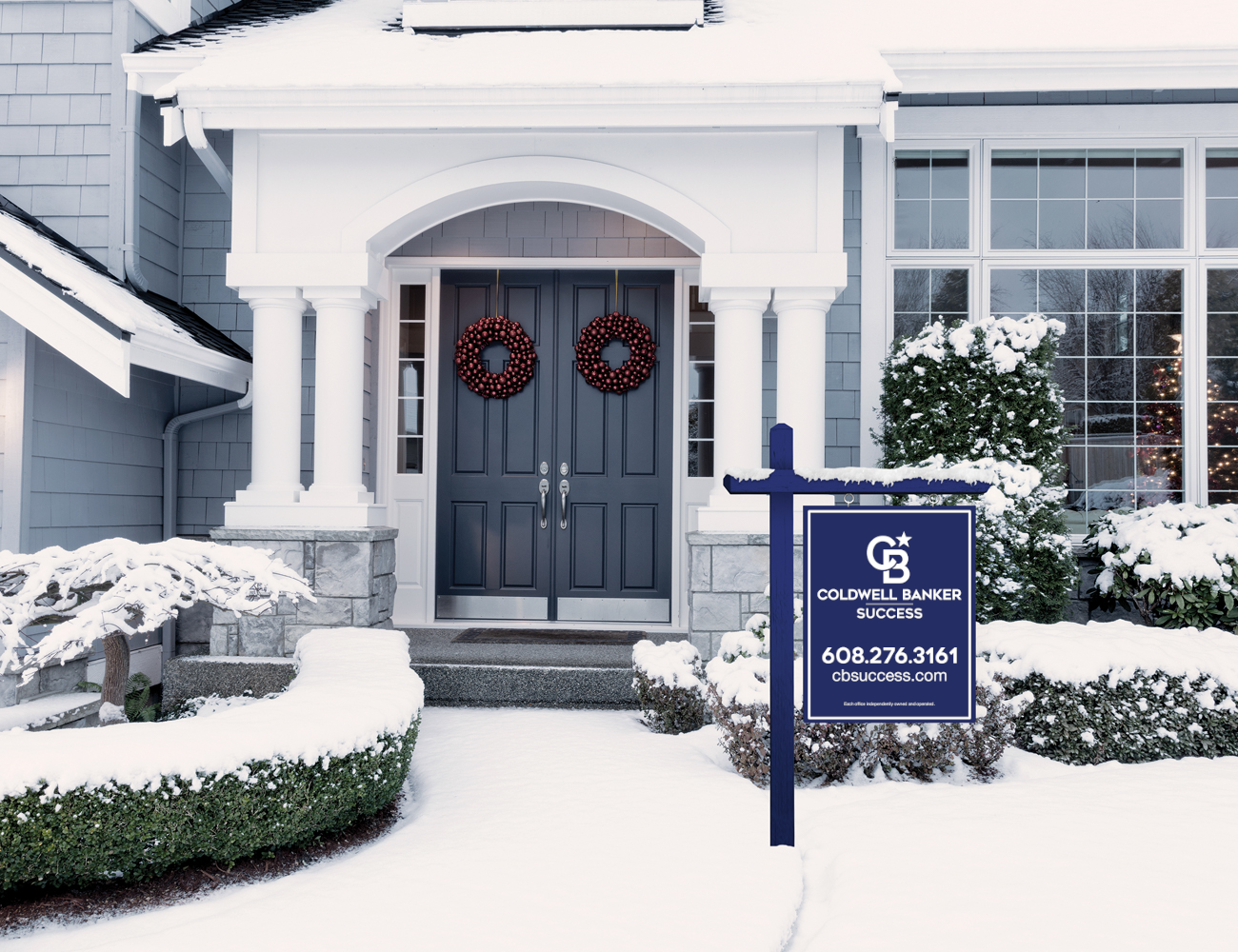 Tips to help you get through it
Not so many people actually choose to move in the winter. But those who do, generally have a very good reason for it. Maybe you're getting transferred for work or taking a new job in another city. Maybe you found a second home in a warmer climate. Maybe an elderly parent needs help (or is moving closer to you). Or maybe an adult child needs help with the grandkids and you want to be closer to them. Or it could be as simple as finally finding your dream house. The one you've always wanted — even if it is the dead of winter.
So, if you do happen to be moving in the winter, here are some ideas to help you make the most of it.
Be Flexible
Winter is, well, winter. There could be snow, freezing rain, or frigid temperatures on moving day. Recognize that the move may be delayed — or you may need to schedule it for a different time of day, or take a different route. And even if it's going forward as scheduled, it may take longer and the actual moving of boxes and furniture is likely to be a more delicate process.
Make Sure You Work with a Reputable & Professional Moving Company
Winter is not the time to grab a few friends to help you move. Slippery sidewalks could easily end up with someone falling or something getting broken. Professionals have experience in all sorts of weather and know what precautions need to be taken.
Have Someone Take Care of Kids & Pets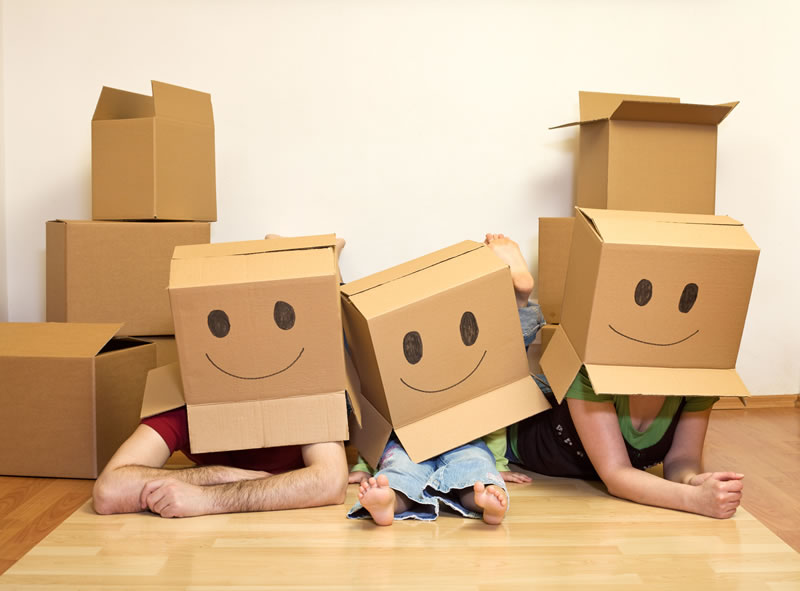 Hire a babysitter, enlist a relative or friend, and board your dogs during the move if possible. This will be a busy day — with lots of things needing your attention. Kids and animals, understandably, tend to be excitable and anxious. Especially in the winter, when you can't just send them outside to play in your new yard, it's a good idea — for both of you —to keep them safely occupied and entertained.
Keep Checking the Weather
And then check it again tomorrow. You want to know ahead of time what conditions you might be dealing with.
Check in and Confirm with Your Movers
Contact them a week ahead to be sure everything is on track. Find out if they are apt to cancel at the last minute — or if you can do that without penalty if the weather looks like it will cause chaos on the big day.
Plan for Delays
Moving day can be bittersweet — a mix of excitement and stress. Admit to yourself that there will probably be some bumps in the road. Expect them and make contingencies when possible. If not, put on your best face and move forward as best you can. It will soon be over!
Plan and Organize — In Advance
One way to help things run smoothly is to plan and get things organized well in advance. Get the movers, the utilities and all your belongings all lined up and ready to go on moving day.
Start Packing Early
If the movers are packing, get things ready for them.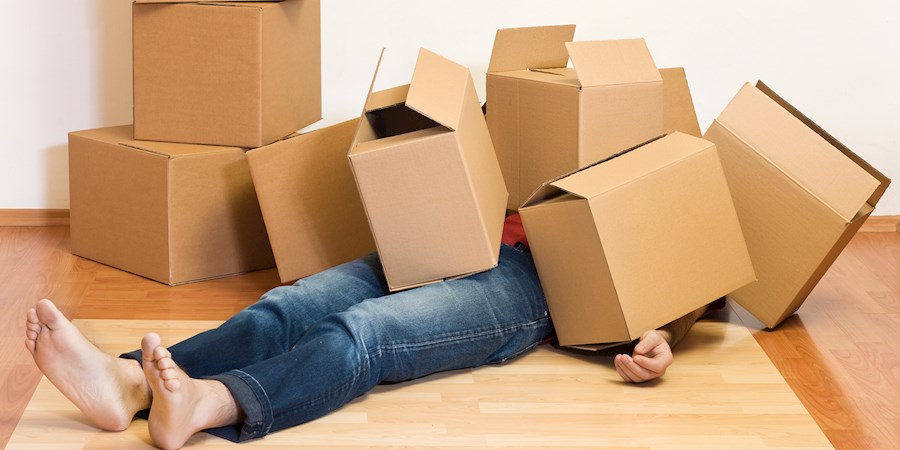 Group them by what should go together. If you're doing your own packing, start as early as possible. Start with the least used items. Those can be packed up and set aside. Donate, sell or throw out anything you aren't using. It will save on space, time and hassle if you don't need to take those things with you.
Bubble Wrap is Your Friend
Use bubble wrap on breakables — and plenty of it! This is true during any move, but especially in winter when ice and snow make even walking hard to do.
Label Your Boxes
Make sure to label your boxes as to what's inside — and more importantly for the movers — which room they should go to.
Check to Be Sure Your Utilities are Turned On in the New House
You want your lights to be working, the refrigerator on, and the heat ready to kick in as soon as you set foot in the door. Don't, however ­— as much as you may want to — crank the heat up during the move. In fact, turn it down. The doors may be open for a couple hours and you don't want all the heat to be cooling your front porch or garage!
Cover the Floors in Your New Home
People could be tracking in everything from snow to mud, sand, or gravel. Keep your carpets and hardwood protected from scratches and puddles with towels, sheets, or plastic floor runners.
Have Towels, Sheets and Blankets on Hand
Use these to cushion breakables, mop up messes, wipe off boxes and furniture, and take care of the unexpected.
Get Your Driveway, Sidewalks and Front Path All Shoveled and Ready to Go
Keep the moving route — at both your old and new house — as cleared off as possible to make the trip in and out easier on the movers and yourself.
Dress in Layers!
It may be cold as you head out the door, but you're apt to be working hard. And working hard, whether it's lifting, unpacking, directing the movers, or putting things away, tend to warm you up fast! With layers you can easily shed what you don't need on — and grab it again as things die down and it starts feeling chilly.
Wear Slip-Proof Boots
Enough said. No falling allowed.
Move Some Things Early
If you still live in the same area (city or county) move some things ahead of time to make moving day easier.
Keep Your Winter Coats and Gear Handy
Keep some of these extras in your car. Make sure you know where these items are, as you'll be needing them during the move — or soon after.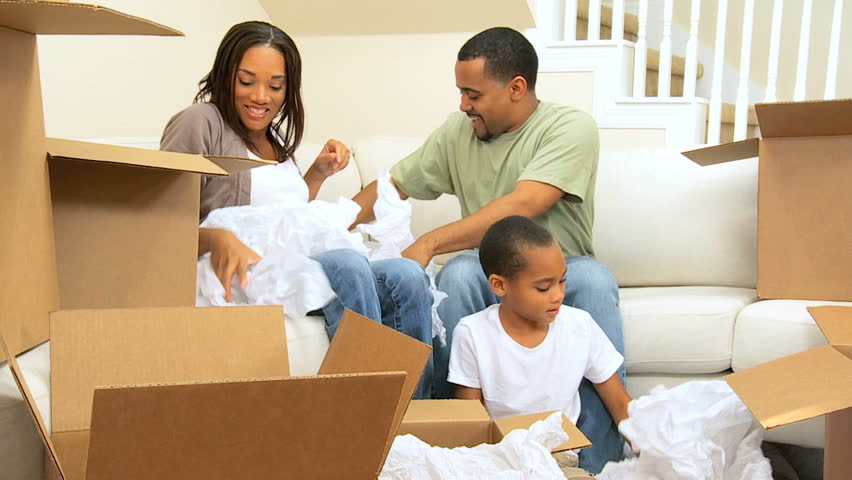 Winter moves might not seem ideal, but who knows? It could be a gorgeous sunny day, making your move as smooth as silk! And the good news? Sometimes movers charge less in the winter because it tends to be their off-season! Be sure to ask.
Happy moving. And welcome home!