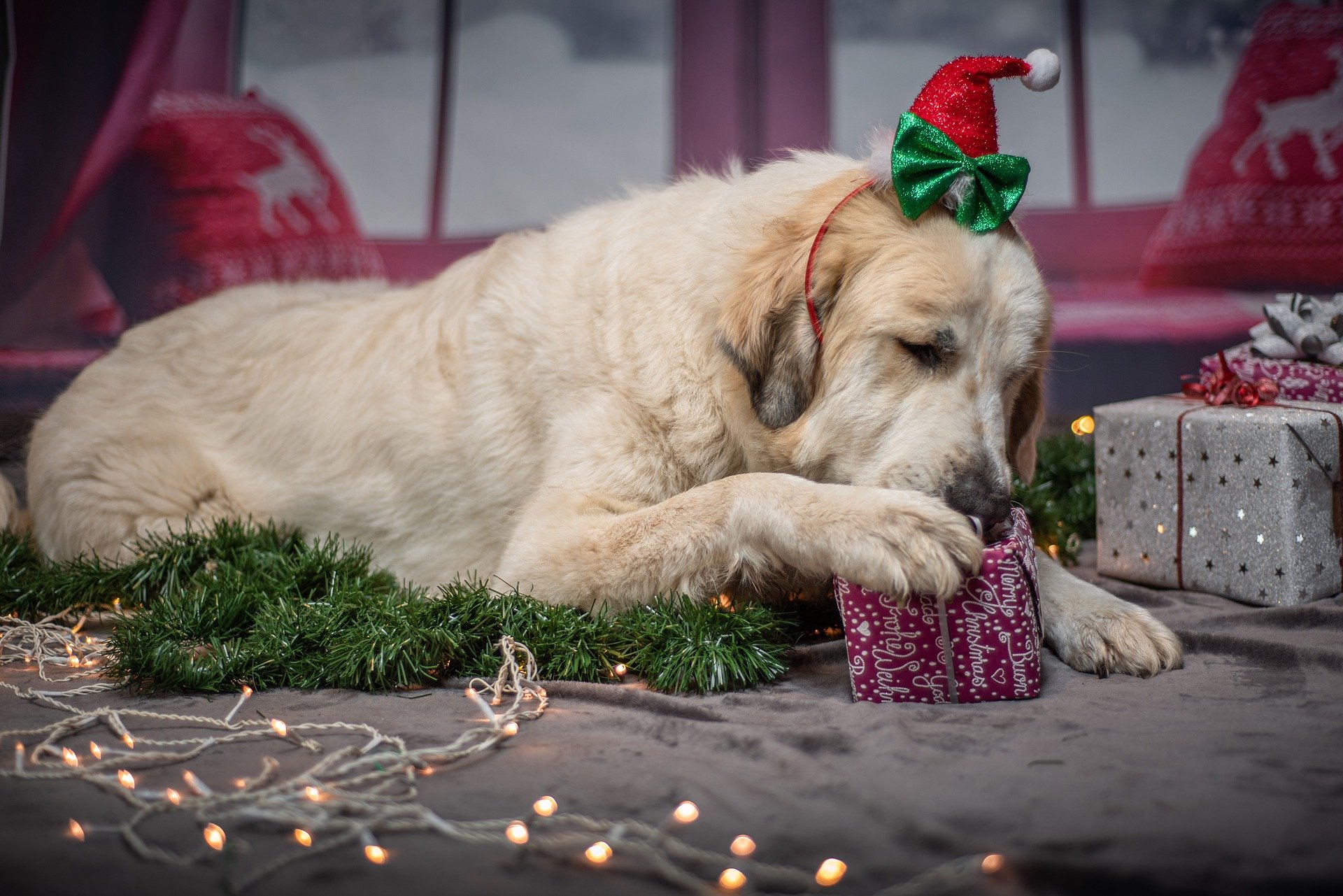 One good thing to come out of this pandemic is that hundreds of Madison area residents, sheltering in place, have decided this would be a good time to become new pet parents. And they would be right. More time at home with their furry newcomers helps the animal adjust to their new environment — and gives the new "mom and dad" more time to train their new pet. A win-win for all.
And as Christmas approaches many of us are realizing we don't need much this year — after all, we aren't really going anywhere. So why not pamper our pets? And that goes for pets both new and old.
Statistics show that even in normal years, people tend to feel generous when it comes to their pets. One survey shows that 95% of pet owners plan to buy Christmas gifts for their pets! And 54% even have their own stocking. The presents don't have to be expensive — although some of them definitely are. But anyone who has ever owned a pet, knows that dogs typically prefer love and attention over toys. Cats? Well, maybe not so much. But the good news is that neither one seem to care how much you spent.
Popular ideas? Chew toys, stuffed toys, bones, treats, bandanas, a new collar with their name and your phone number, tennis balls or frisbees to chase, rope toys and anything that squeaks are among favorites for dogs. Cats tend to be choosier, but generally enjoy treats, toys with catnip, cat trees, or anything they can chase — from laser pointers to wind-up mice.
Or why not give yourself (or other family members) — a gift of or from your pet? You can easily feature Fido's face or Kitty's paws on a huge assortment of items: mugs, calendars, t-shirts, pillows, blankets, socks or a plain old framed photo. Or treat yourself to a good pet vacuum cleaner or easy-to-use pet brush.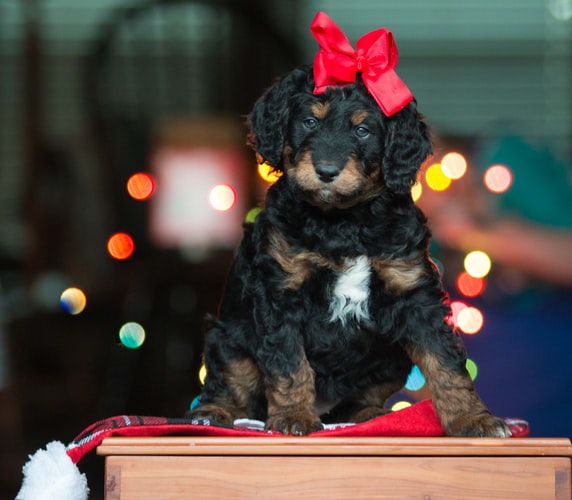 The one thing not to give? A pet as a present. Just because you think "every boy needs a dog" or grandma needs company, doesn't mean they need it, want it, or are able to care for it. That also goes for someone who has just lost a beloved pet as well. Pets are like family members to most pet parents — and just like losing anyone close to you, pet parents often need time to grieve. A gift of a new puppy or kitten may be not only unwelcome, but more of a burden than a joy. Let them decide if and when they're ready to let any other animal into their lives.
Here are some websites with great gift ideas for your pet:
If you don't want to leave the comfort of your home, there are a lot of places to order gifts online. They can be delivered or you can do curbside service with stores that have a local presence.
And if you want to kill two birds with one stone (sorry PETA — I didn't mean it literally), why not shop local? You can support a local business and please your pet all at the same time.
And finally, although pets may be aware of the commotion surrounding Christmas, they don't really understand the whole gift-giving thing! So, if you happen to miss Christmas, don't worry. You can always celebrate their birthday, New Year's, President's Day, Easter, the 4th of July, etc. Because any day is a good day to celebrate the joy of having a pet!