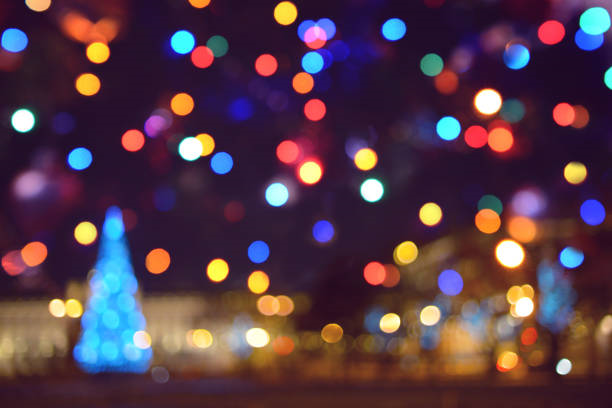 After so much time spent indoors this year, the theme for the season is clearly Merry and Bright. And we're seeing it everywhere — in Madison and many surrounding communities. From individual homes and neighborhoods decked out in lights to huge light displays and tree lightings, it's clear that the merry reds, greens and golds are bringing cheer to many of us!
So minus many of the traditional celebrations with family and friends we've come to love and expect over the holidays, what can we do to celebrate the holidays? It seems like everyone is reacting a little differently. Some people just can't summon the Christmas spirit at all this year. Others are cheered by the lights, sounds and scents of the season.
Where do you fit in?
If seeing the holiday lights give you an inner glow, you're in luck. There are many to be found in the Madison area — socially distant, from your car, or virtually online. Here are some of the local light shows and other area events.
See the thousands of sparkling lights that line University Avenue. It's worth the drive to take in this breathtaking display of holiday lights. This yearly event that has brought joy and festive spirits to the Madison holiday tradition for 25 years. This year the lights are also honor of health care workers. You might want to see it again and again!!
December 4 | 6:30 – 8 PM
6:30 PM Lighting of the Round About Tree. Santa arrives and rides down Main Street, Waunakee
December 5 | 4:30 – 7 PM

While things in 2020 may look a bit different, there are some traditions that must go on. The Fire Truck Parade and Tree Lighting is one such event. It will look a bit different this year, but you can be assured get this festive holiday feel you do every year.
Starting at 4:30 PM tune into KSUN or Facebook to enjoy a special holiday program which concludes at 5:00 PM with Mayor Esser and Santa lighting the Downtown Sun Prairie Holiday Tree.
Starting at 5:00 PM join us in the holiday tradition of the lighted and decorated fire truck parade, but this year from the warmth and comfort of your own car! The lighted fire trucks will be on display for you to drive thru and view at Angell Park from 5:00 PM – 7:00 PM on December 5th.
The drive thru route starts by entering Angell Park off of Grove Street and exiting the Park onto Market Street. Continue your route to view the decorated downtown businesses and past the Downtown Sun Prairie Holiday Tree in front of the Sun Prairie Historic Library and Museum where Santa will be greeting you with a wave as you drive past.
December 4 – 6, 2020
Shop local — and local online to support local businesses!
December 3 – 6, 2020
Journey to Stoughton for a weekend-long holiday celebration overflowing with old-world charm. The annual lighting of the Love Light Tree kicks off a weekend of music, artisanal shopping, local food, and more.
November 7 – January 3 | 4:30 – 10 PM
Olin Park, 1156 Olin-Turville Court
The Electric Group brings you the 32nd annual Holiday Fantasy in Lights. We hope you and your family and friends enjoy your cruise through the lights. Making memories with loved ones is the single most important part of the holidays and we hope to help you make those memories here in Olin park amidst the glowing lights.
November 27 – December 27
Zoo Lights is open from 5:30 PM – 8:30 PM Fridays, Saturdays, and Sundays. It takes approximately one hour to walk through the whole Zoo and see all the lights.


November 27 – December 30
1455 Palmer Drive, Janesville
Must purchase tickets in advance.
November 24 – December 29
500 E Main Street
Purchase BEFORE December 14, 2020
Remember your loved ones with the annual Love Lights program. For a small donation, a light will be hung at the entrances of University Hospital in memory of lost friends or family. A Remembrance Ceremony will be held at the Health Sciences Learning Center on December 20th.
December 12, 2020
Serena Ryder and The Trews will headline CP's 2020 "Holiday Train at Home" concert on December 12th. The event will raise money and awareness and help local food banks collect much-needed donations.
The concert, scheduled for 7 PM, will also feature performances by JoJo Mason, Logan Staats and Kelly Prescott. CP Holiday Train fans will be able to view the concert by visiting their Facebook page at the show's start time. An archived version of the show will remain on the page for later viewing.
—View More Events—