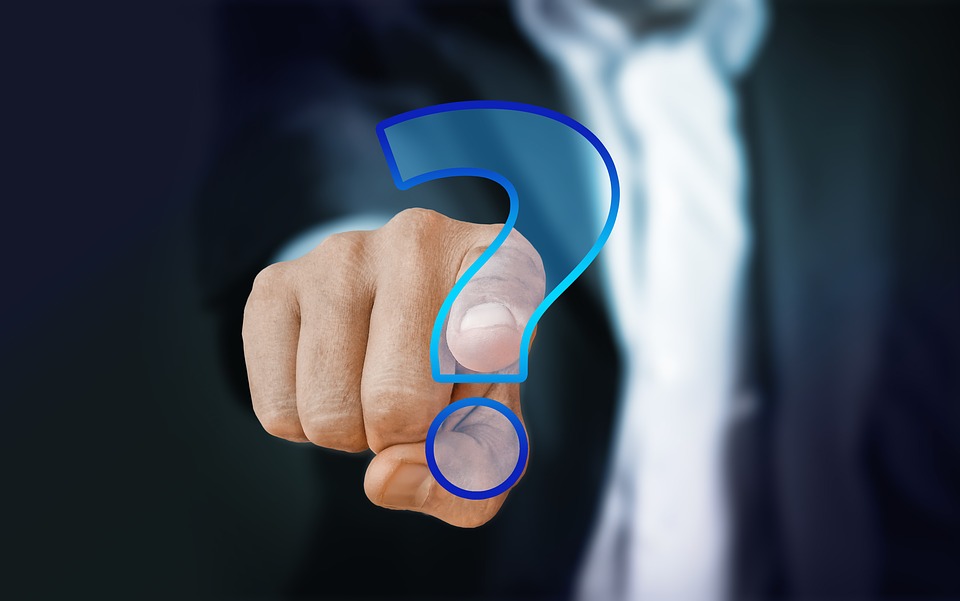 Are you buying or selling a home for the first time? Or maybe it's been awhile since you bought your current home. You'll soon find out — or remember — that buying and selling a home is a bit like dating. You want it to happen fast — but you also want to find The One. You don't want to accept an offer too soon. Or "settle" on a home that doesn't really meet your needs. On the other hand, if you've ever watched HGTV, you know that some buyers have wish lists that are, well, almost impossible to fulfill in one home. Especially if your spouse, partner or roommate wants something different!
That's where a real estate agent come in. He or she is a licensed professional who can help you navigate all the ins and outs of successfully buying or selling a home. And keep you sane — and ultimately happy in the process.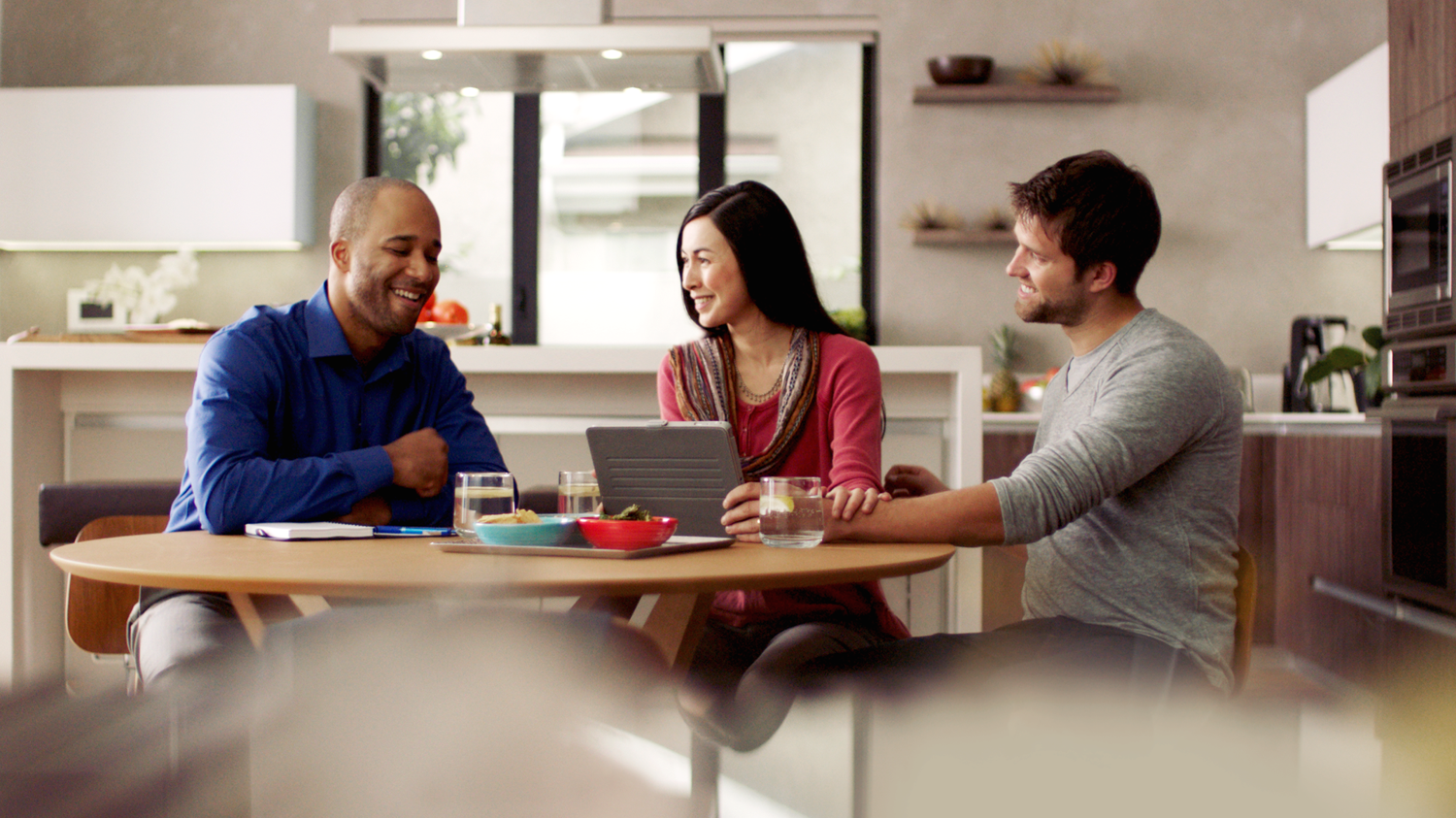 You may have worked with a realtor previously when buying or selling and that's a good place to start. But only if you were happy with the job they did. Don't feel obligated to use someone you did business with in the past, if they don't have your full confidence.
And recommendations from (satisfied) friends? That's a great way to connect with an agent that's reliable and does good work. But keep in mind that he or she might not end up being the right agent for you — at least at this time. Why not? Well, you may be buying or selling in a totally different price range or location. The market might be more competitive right now. Or the realtor may already have a high number of clients this time and wouldn't be able to give you their full attention. If that's the case — but you like them — ask the agent to refer you to a colleague they trust that would fit your needs.
And occasionally someone that had a good connection with a friend or relative just might not be a good fit for your needs — or your personality. And that's OK. But that's why it's a good idea to meet with a prospective real estate agent ahead of time, armed with a list of questions.
Buying or selling a house is, after all, a big undertaking and big decision.
Here are some questions to help you find your match:
DOWNLOAD QUESTIONS TO ASK WORKSHEET (PDF)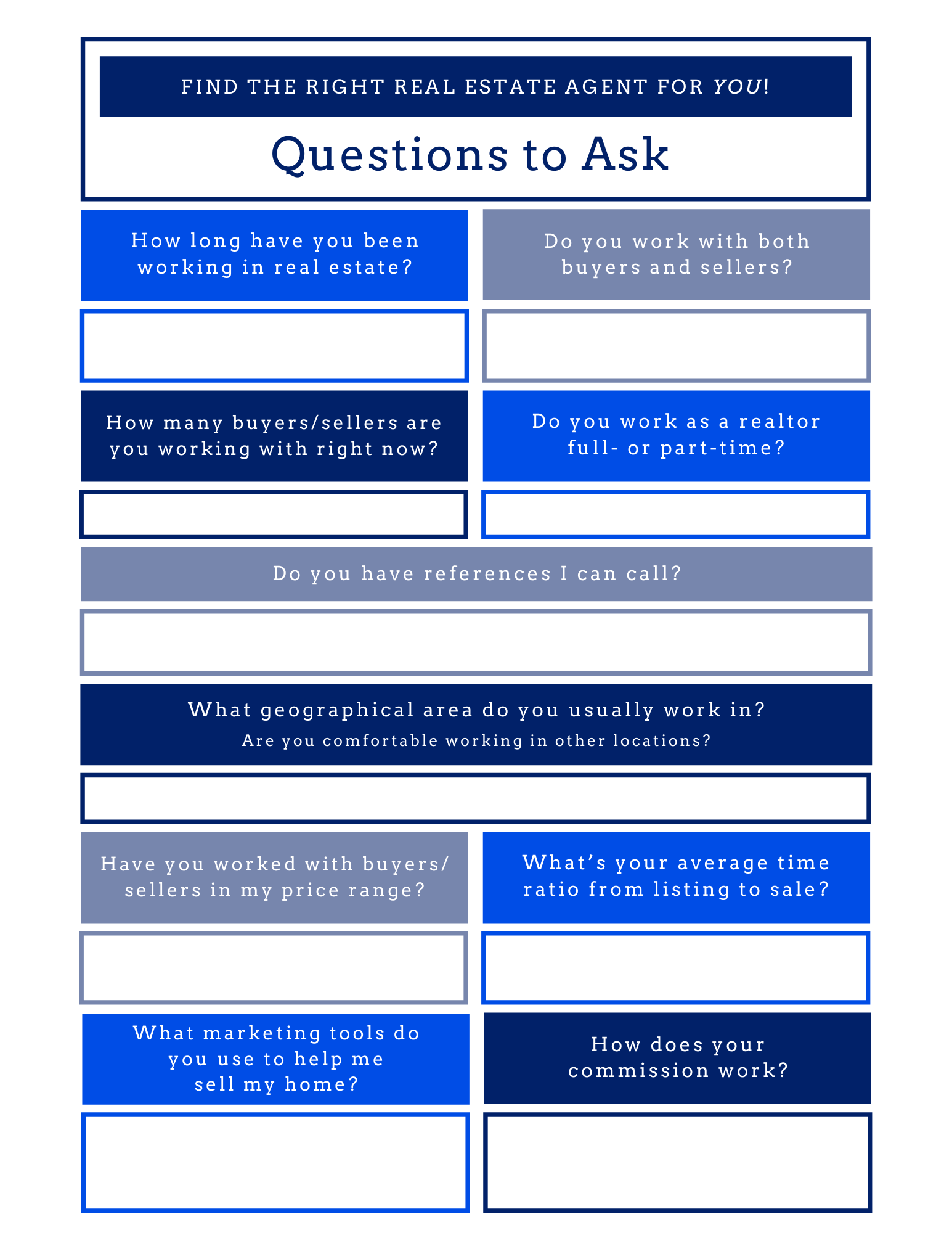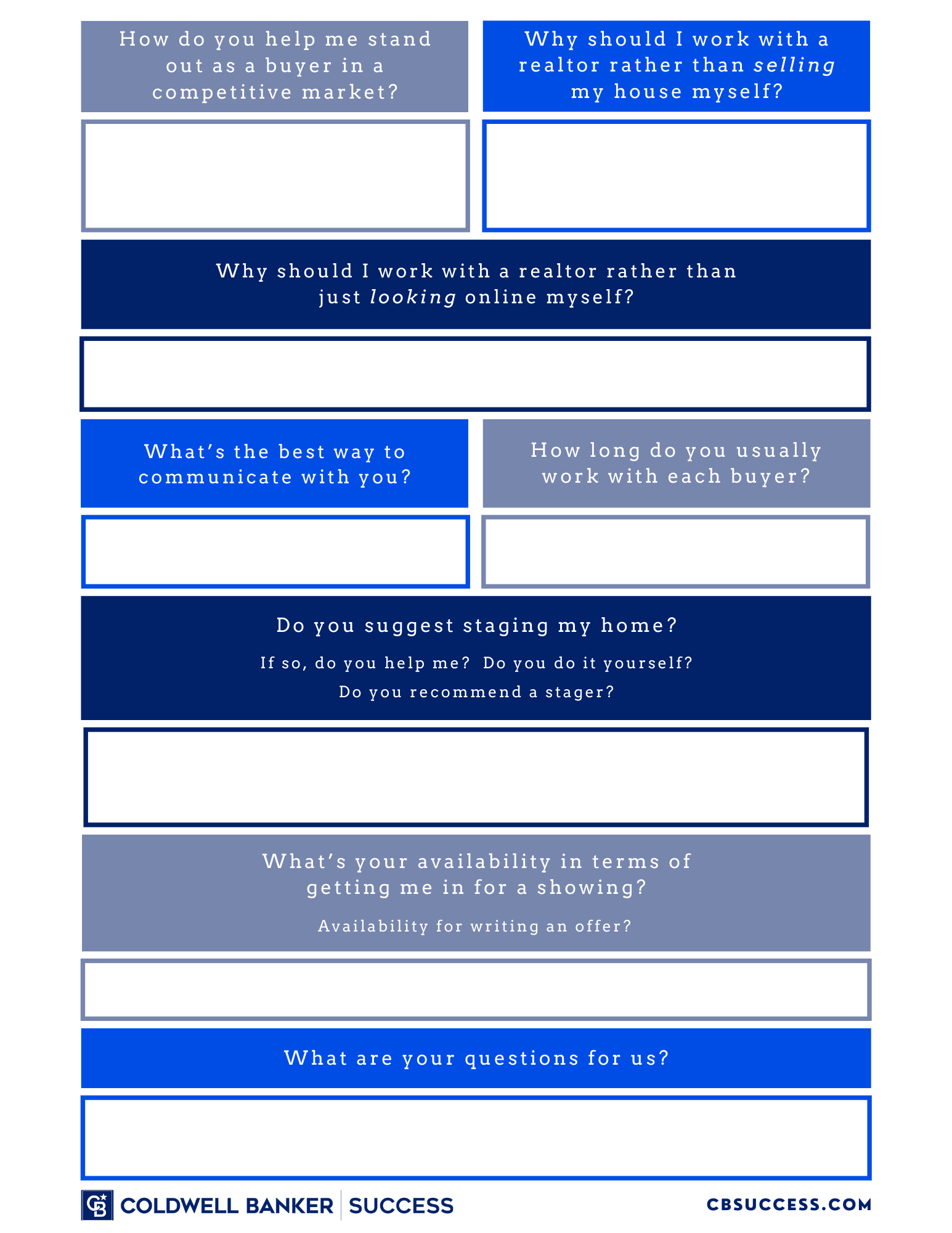 DOWNLOAD QUESTIONS TO ASK WORKSHEET (PDF)