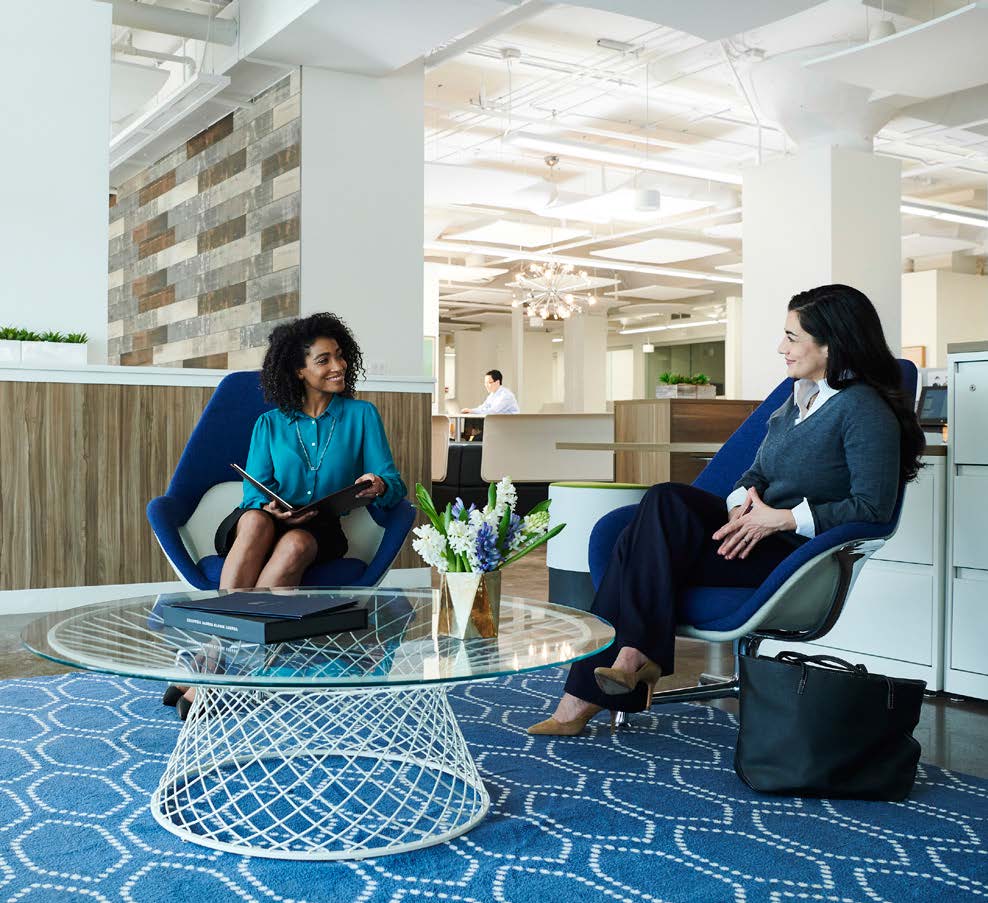 Baby Boomers grew up hearing advice such as, "It's better to be overdressed than underdressed." And "Dress for the job you want, not the job you have." But is that advice still relative for realtors in today's more casual world? It depends on whom you ask — and a lot of other things.

There's no doubt that the business climate overall has moved towards a less formal look over the last couple decades. First there was Casual Friday. Then business casual. But when is casual dress simply too casual? Well, the casual look certainly worked for Steve Jobs and Mark Zuckerburg — but then, they weren't selling houses, were they?
Jobs and Zuckerburg are examples of brilliant self-made billionaires – who work(ed) in companies projecting a very casual and creative environment. And very little outside foot traffic. Does anyone really care what Steve Jobs wore when he launched the first iPod? I doubt it.
But realtors are different – because real estate is different.
Sure, part of the job is "selling" houses. But you can't sell a house without getting either a seller to list with you or a buyer to want you to show them some homes. And that means that the first thing that real estate agents have to sell… is actually themselves.
Do clients expect their realtor to come dressed in a 3-piece suit? Of course not. Do they want to see you in flip-flops and shorts? Probably not. But as they say, you only have one chance to make a first impression – so you'd better make the most of it. Experts calculate that you have a mere 7 seconds to make that impression. Really – just 7 seconds. So what do you want to convey in that time?
Think about it this way — who do you think they'd be most apt to trust? The realtor that shows up looking professional or the one in torn jeans and a baseball cap? Buying or selling a home is a big financial commitment. Most people would probably tend to trust their finances to someone who looks like they have the knowledge and expertise to advise them.
While a suit isn't usually necessary – unless you're filming an episode of Selling New York – the consensus among most realtors is that you need to find that happy medium.
Look professional, but not out of place.
A seasoned real estate agent knows that one of the most important things is to understand your market. More than one successful realtor has discovered this when they've moved to a new city or state! What works in rural Wisconsin might not be the best bet in New York or Los Angeles. And we don't just mean big city versus small city — appropriate dress in casual sunny LA is probably entirely different than hip (but colder) NYC! It's more the culture than the size.
Most agents will readily agree that they'd never wear a suit — or heels — if they knew they were going be walking a rural property. And realtors that specialize in commercial real estate might be expected to dress more professionally than their residential counterparts.
In some smaller communities, a suit might make people think one of two things — either you're a snob, looking down on the "little folks." Or… that you're a snake oil salesman there to charm the locals out of their hard-earned money.
And don't forget age. Surprisingly, this can go both ways. Everyone wants an experienced realtor – one who's been around for a while. A realtor that prospective buyers or sellers look at and think, "This person is successful. I want them working for me!" I know it's not fair, but young realtors might need to dress a little more professionally to gain respect than their older peers. On the other hand, older agents might do a little better dressing more casually! As one realtor put it, there's nothing worse than sitting at a closing table looking like someone's mom on her way to church – when everyone else, from the buyers and sellers to attorneys, are all dressed more casually. Instead of looking professional, her attire made her look old — and possibly out of touch.
So what to wear, what to wear?
The answer seems to be "realtor casual." It's basically "business casual" — with consideration for each particular case. For men, khakis or nice pants paired with a dress shirt and no tie is generally a good choice. A tie and no coat or no tie and a sports coat will dress up your look a little. A collared polo shirt is fine in warmer months.
Women have more choices, but nice pants, dress capris or a casual skirt or sundress paired with a nice shirt or sweater gives you a polished, yet casual look. Scarves and jewelry can dress up any outfit.
The thing to remember here is that it isn't really all about you — it's about the client's perception of you!
In today's world of real estate, clients want to know that when they choose a realtor, they're getting a professional. So do your homework — know your client, the area, and the comparables. And then come dressed to impress — in whatever will make your client feel comfortable.