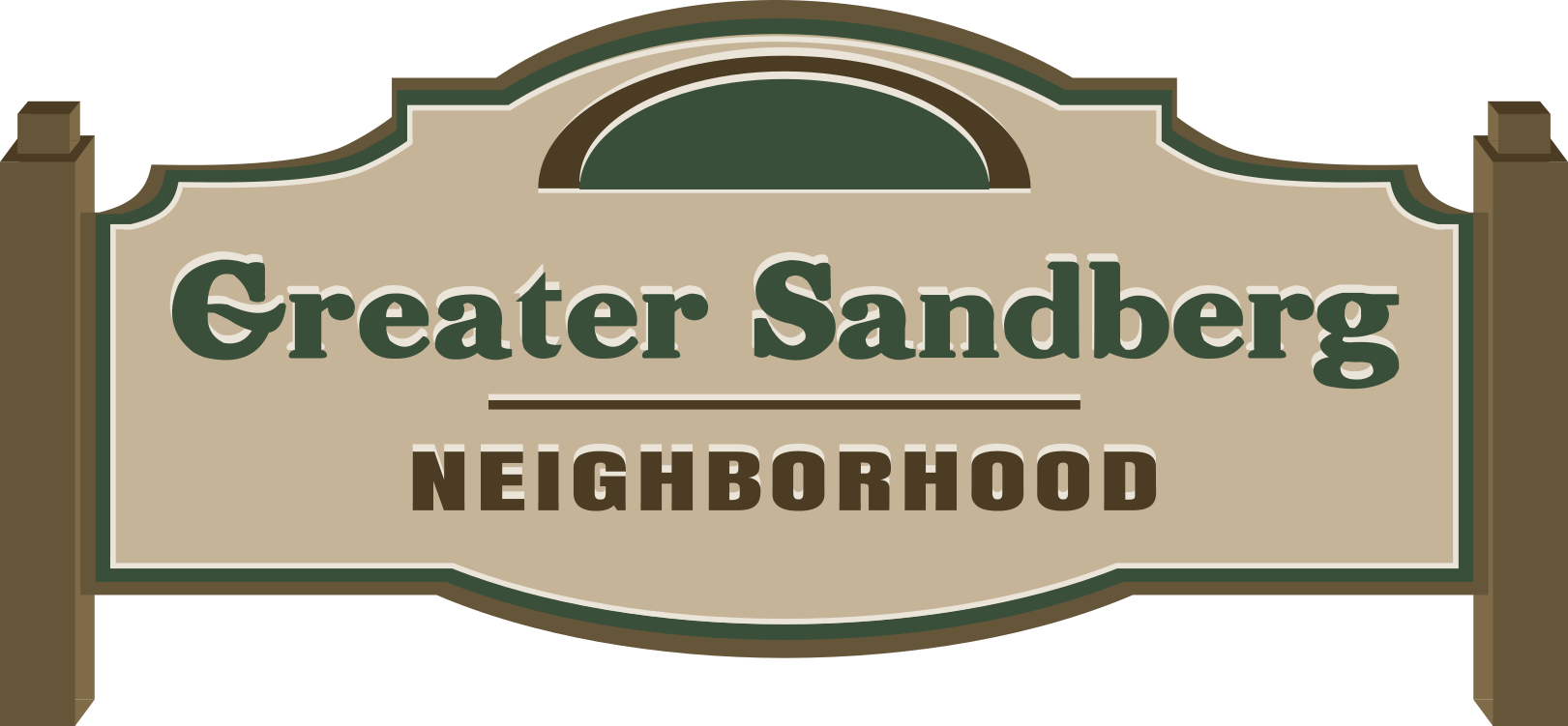 A Greater Sandburg Neighborhood Association statement calls the area "a diverse residential mix within a common and surprisingly compact geography." Located on the far east side of Madison, the neighborhood combines single family homes, apartments and condos in a mix of styles. Greater Sandburg borders Hanson Road on the north, I90/94 to the east, East Washington Avenue on the south, and Stoughton Road to the west.
Wanting to keep neighbors involved and informed, the Greater Sandburg neighborhood has not one, but two, resources on Facebook! One is a Page managed by the neighborhood association to provide general information. The other is a Group, "Greater Sandburg Neighbors," that was created for the purpose of discussing all things related to the Greater Sandburg Neighborhood — posting community news and photos, asking questions about what's happening in the neighborhood, and sharing events and updates.
Residents of the Greater Sandburg neighborhood have quick access to East Washington Avenue (Highway 151) and Stoughton Road (Highway 51), making it easy to get anywhere in the city. The Dane County Regional Airport, Madison College, and East Towne Mall, are all a short drive away. And of course, the Capitol Square is a straight shot down East Wash.
Located within the Greater Sandburg neighborhood, you'll find Clarendon Hills — a small subdivision with just 59 single-family homes and 165 residents. Built in the 1990s, these homes are a mix of ranch-style, split-level and 2-story homes. A small subset of the Greater Sandburg neighborhood, Clarendon Hills is bordered by Derek Rd., Holiday Bluff Park, Green Ridge Ct. and Portage Rd. The average list price for a 3-4-bedroom, 2.5 bath, home here was $259,000 in November of 2018. The subdivision is home to Sandburg Elementary School.
Sandburg Woods, 34 acres of woods and wildflowers, sits right next to the school. It offers hiking, biking, and walking trails for fair-weather outdoor lovers, while winter enthusiasts can enjoy snowshoeing in the woods. Nearby Holiday Bluff Park and Reindahl Park are also popular with residents of these 2 communities. The 90-acre Reindahl Park features a kids' splash park, along with tennis, basketball and cricket courts, open fields, soccer fields, and scenic overlooks for a great view of the surrounding area. Neighbors with a green thumb may want to try their hand at urban farming by growing vegetables — or flowers —on their own garden plot located there.
In addition to Sandburg Elementary, Sherman Middle School and East High School also serve the students of the Greater Sandburg and Clarendon Hills neighborhoods. And the Hawthorne Library branch is conveniently located on East Washington Avenue.
The Greater Sandburg neighborhood has been working hard to engage residents and get them involved in bringing neighbors together for fun — while promoting community safety. A Community Center is high on the neighbors' wishlist for the future.
MADISON NEIGHBORHOOD PROFILE | GREATER SANDBURG
MADISON NEIGHBORHOOD PROFILE | CLARENDON HILLS
GREATER SANDBURG NEIGHBORHOOD ASSOCIATION ON FACEBOOK