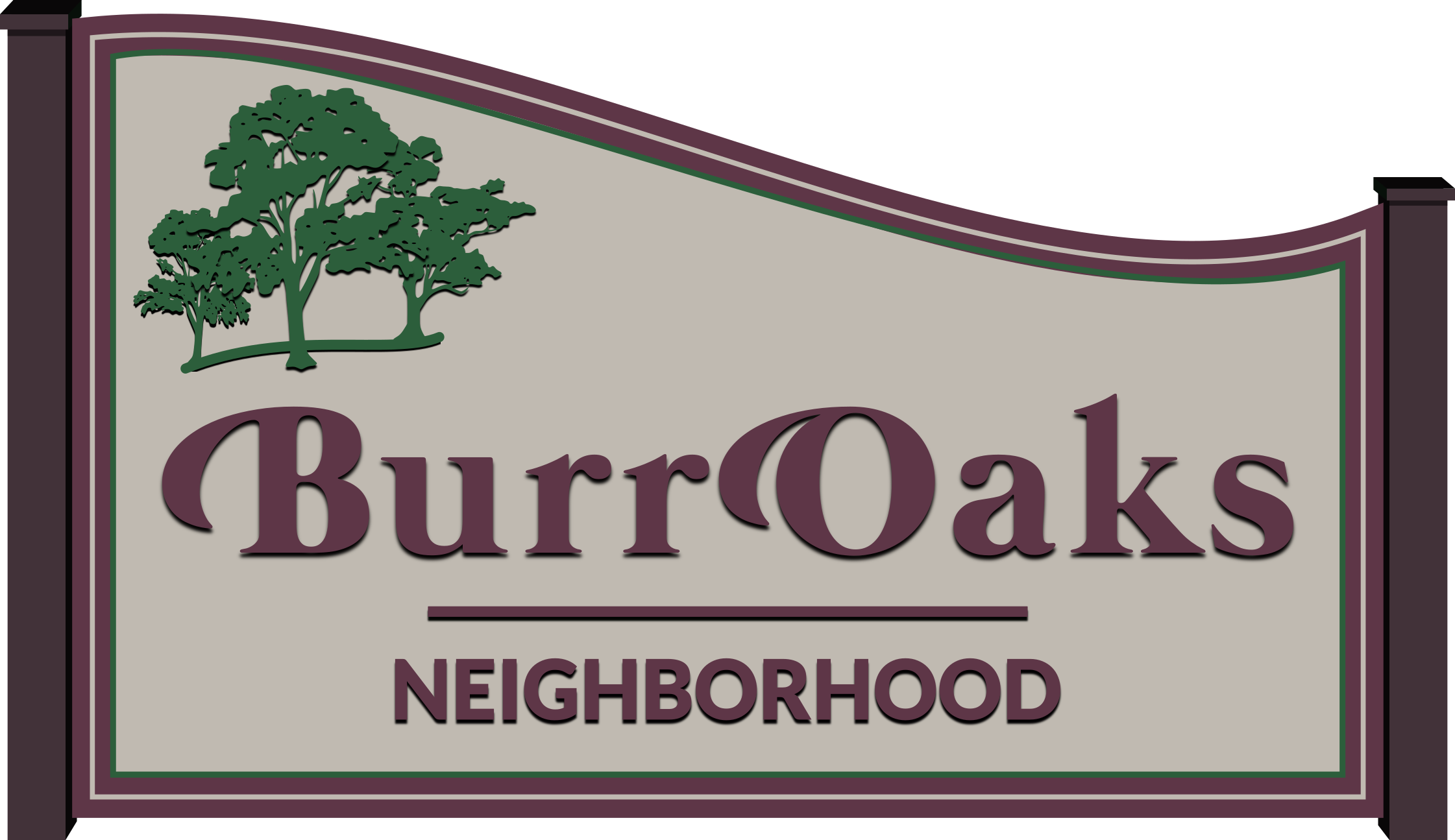 If you've ever exited the West Beltline at Park St., heading for the UW campus — or maybe Camp Randall Stadium — you've passed the Burr Oaks neighborhood. In fact, Park Street is Burr Oaks' eastern boundary, and this neighborhood is the first thing you'll see on your left after you exit. The neighborhood's other boundaries are the Beltline on the south, Wingra Drive on the north, and Fish Hatchery Road to the west. It's no surprise that it's often called the "Southern Gateway to the City."
Right away you'll see McDonald's restaurant — with The Village on Park right across the street. The Village, a combination strip mall and educational meeting place, houses Lane's Bakery, the South Campus of Madison College, the Urban League, Public Health of Madison and Dane County, Wisconsin Women's Business Initiative, and the South Madison Branch of the Madison Public Library among others. Centro Hispano sits just a couple blocks away on Badger Road.
As you can see by this partial list of agencies that have chosen to call this neighborhood home, this is an area that is very active in promoting and improving not only the neighborhood (and its residents), but the people of Madison (especially those that are typically underrepresented) as well. Burr Oaks has gone from being a "troubled neighborhood" just a couple decades ago to being a place where neighbors not only know and recognize each other, but work together, enjoy each other's company, and help each other out.
As far as living here, the Burr Oaks neighborhood is a mix of single-family ranch-style homes and multi-family apartment complexes. It's popular with young families due to the affordability, diversity and other things the neighborhood has to offer. The average selling price for a single-family home here is $230,000 — with many options well below that and several way above.
There's no shortage of things for residents to do here with a wide variety of parks, playgrounds and walking paths nearby. Bowman Field, Heifetz Park, Lincoln Elementary School Playground, University of Wisconsin-Arboretum, and Wright Middle School Playground are all within a short walk. Looking for a great place to cool off on a hot summer day? No problem — because Burr Oaks is also close to the Goodman Pool on Olin Avenue and Cypress Spray Park, the city's first splash park.
But it's not all fun and games in the Burr Oaks neighborhood. Many families come here to take advantage of the diversity and school programs offered through the pairing of Lincoln and Midvale elementary schools. Midvale houses Kindergarten through 2nd grades and Lincoln serves students in 3rd through 5th. Both schools offer a significant number of bilingual and ESL teachers and staff members, as well as other resources to help these elementary students succeed.
Due to its close proximity to the Beltline, Burr Oaks residents enjoy easy access to the east and west sides of Madison, as well as neighboring communities. And Park Street, of course, offers a straight shot to the UW campus, Capitol Square and 2 of the city's hospitals. No wonder they say location is everything.
MADISON NEIGHBORHOOD PROFILE | BURR OAK