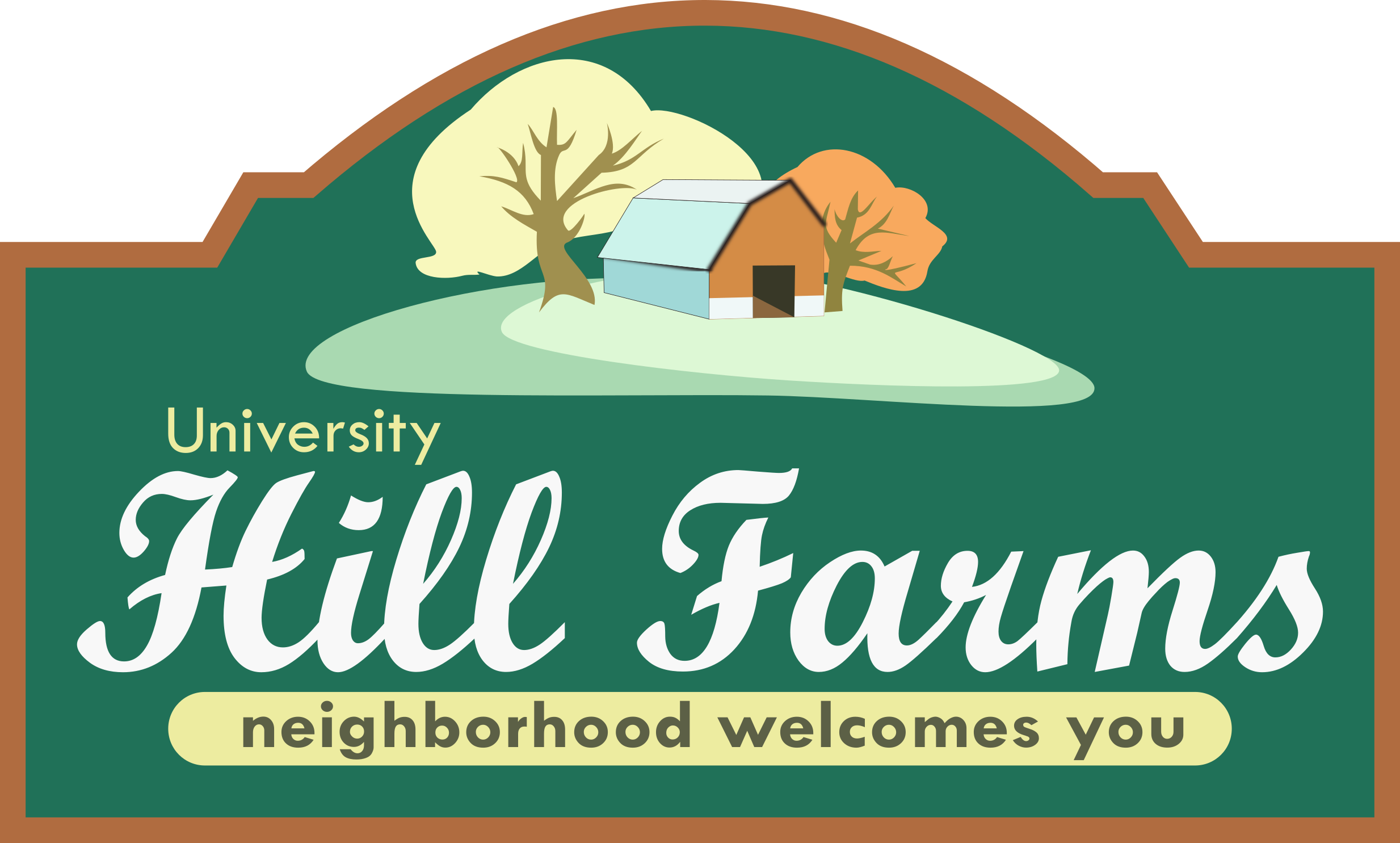 University Hill Farms got its start in 1847 when Harmon and Clarissa Hill built a stone house at the corner of Segoe Road and University Avenue where they farmed the surrounding land for 40 years. Not many neighborhoods can say that. But it didn't become an official neighborhood until considerably later in 1953 — and was soon a featured Parade of Homes site from 1957 to 1960.
While the houses themselves are modest, the location can't be beat — and these mid-century modern homes are in as great demand. Bordered by Regent Street and Sheboygan Avenue on the north, Segoe Road to the east, Mineral Point on the south and Rosa Road and Whitney Way to the west, University Hill Farms is centrally located — close to shopping, restaurants, parks, pools and more.
The near west side neighborhood, often referred to simply as "Hill Farms," features tree-lined streets with a mix of 2-story, ranch, and raised-ranch homes. Most offer 3 – 4 bedrooms — perfect for singles, young families and empty-nesters. Many have their original hardwood floors. Ironically, these were often covered with carpeting by their original owners — parents of baby boomers, whose millennial children are now pulling back the rugs to uncover the pristine hardwood once again.
The houses typically range from1,500 to 2,500 square feet with an average selling price of just over $350,000. Among recent sales, the lowest was $229,400 and the highest came in at $680,000. The average age of the 5,791 Hill Farm-ers is 47, with 66% of them being homeowners.
It's no surprise that this popular west side neighborhood has an active Neighborhood Association. They plan and organize many resident activities, including an annual Fourth of July Parade, Garage Sale, Halloween Party, Santa Visits for Children, a Spring Social and an Earth Day Event.
But in addition to these activities, there's plenty of other things to do around the Hill Farms area. New Building and rebuilding have both taken place around the area in respect to restaurants, apartments, and condos — and even the addition of the area's first hotel. Hilldale Shopping Center is new and improved, with stores ranging from Target and Macy's to the Apple Store, Kate Spade designer boutique and outdoor outfitter LL Bean. Oh, and Hilldale is also home to the AMC Dine-In Movie Theater. Saturday mornings also bring an influx of fresh produce and other goods when the Farmer's Market sets up shop in the Hilldale parking lot.
And for outdoor enthusiasts there's Garner Park (home of Opera in the Park) and Rennebohm Park with its playground, shelter, basketball court, tennis court, and plenty of open space for soccer. Conveniently located right across the street from Rennebohm Park is the Hill Farms Pool. This community pool, which offers summer adult and family memberships, is a big part of the neighborhood, with organized social events, a swim and dive team, water ballet, swim lessons, water aerobics, lap swim — and of course the opportunity to just relax with your neighbors on a sunny day.
Hill Farms children attend Stephens and Van Hise Elementary Schools, Hamilton Middle School and West High School. The Sequoya Library is just a short drive down Midvale Boulevard.
All in all, University Hill Farms has a lot to offer the multi-generations of people who are lucky enough to call Hill Farms home.
MADISON NEIGHBORHOOD PROFILE | UNIVERSITY HILL FARMS
UNIVERSITY HILL FARM NEIGHBORHOOD ASSOCIATION (UHFNA)