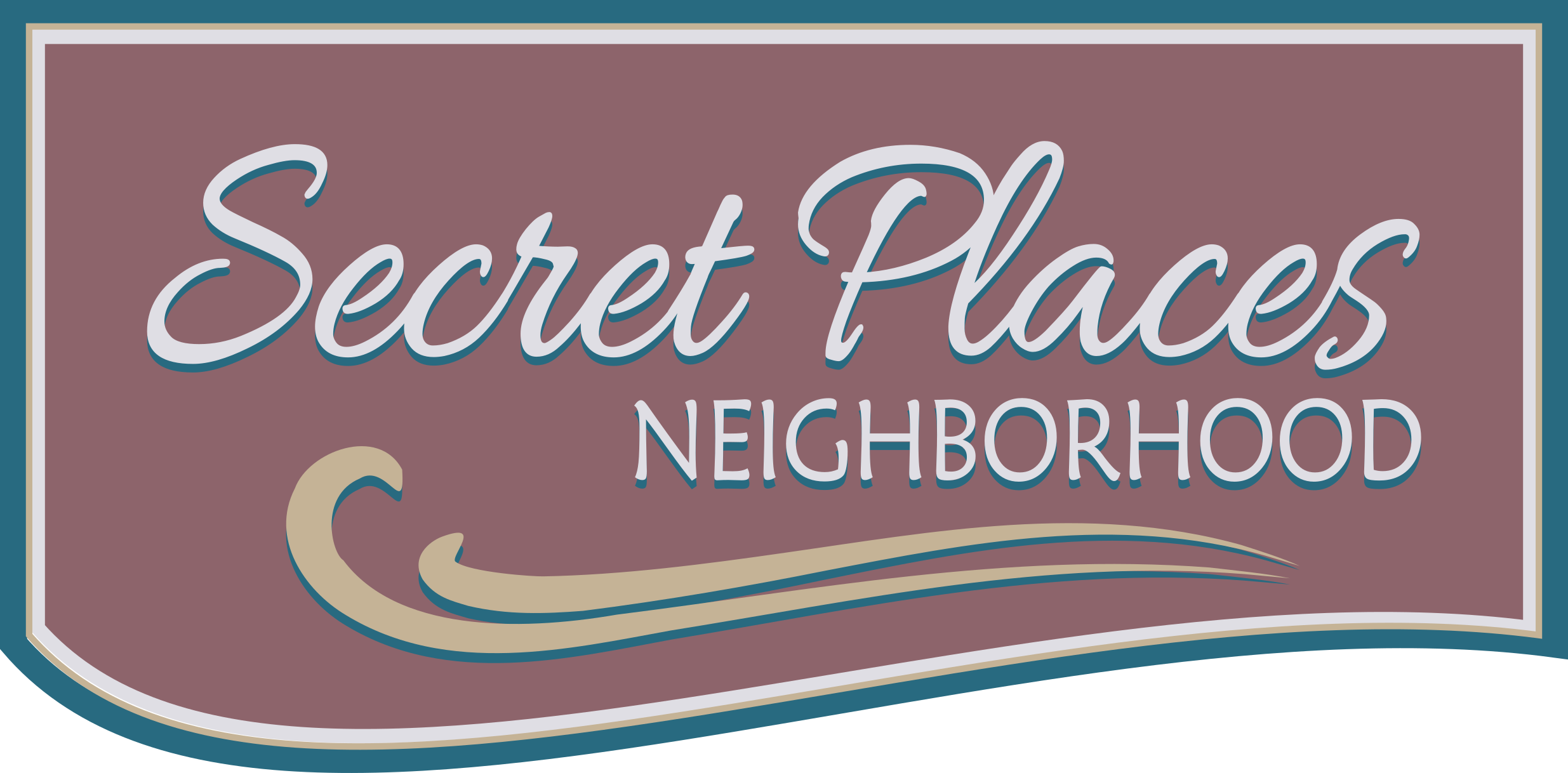 Secret Places. The name may be mysterious, but this neighborhood on the southeast side of Madison is definitely a secret worth exploring. Surrounded by lush greenery, residents here feel like they're a part of nature.
The neighborhood boundaries are Hwy I-90 on the north, Catalina Parkway on the east, Siggelkow Road to the south and Bellingrath Street on the west. Adjacent to McFarland, Secret Places is within the Madison City Limits, although families here send their children to nearby McFarland schools.
The 6.73-acre Secret Places Park on Canyon Parkway is great for outdoor community gatherings. There's a basketball court perfect for pick-up or organized hoops games, soccer fields and open spaces, as well as a playground for the little ones. Other nearby parks include McFarland Park and Cedar Ridge Park in McFarland. Neighbors can also take advantage of Yahara Hills Golf Course, just a short drive away. And then there's the unique Madison Curling Club, highlighting a sport which gained popularity during the 2018 Winter Olympics.
The neighborhood is known for its natural setting with plenty of green space, waterways, footbridges, walkways and nature paths for walkers and bikers. But there is also no shortage of libraries available to Secret Places residents, with both the Pinney Branch of the Madison Public Library and the McFarland Library all a short distance away.
The Secret Places Neighborhood organizes and plans events for its residents, including a Neighborhood Ice Cream Social, Easter Egg Hunt, a Diwali celebration, Movie Night, Trash and Stream Pickup Days, and an annual Homeowners Association Meeting. Various Picnic in the Park events take place monthly from May through October for residents — complete with food carts and, of course, the opportunity to meet new neighbors hang out with friends.
Secret Places is a neighborhood of modern homes with open concept floor plans. Officially, a Madison neighborhood, many families seeking the McFarland School District will find this a perfect location — near the schools they prefer, yet close to the Beltline or Hwy 51 for easy access to almost any place in the greater Madison area.
Homes are typically 3 – 4 bedrooms and sell for an average of $323,000. Recent sales show the lowest home going for $270,000 and the highest reaching $459,000. These 1- and 2-story homes range from 1,500 to 2,500 square feet. While lots tend to be small, the neighborhood offers plenty of shared green space. The average age of residents here is 40 — and 3/4 of them are homeowners.
Take time to discover Secret Places. You'll be glad you did!
MADISON NEIGHBORHOOD PROFILE | SECRET PLACES