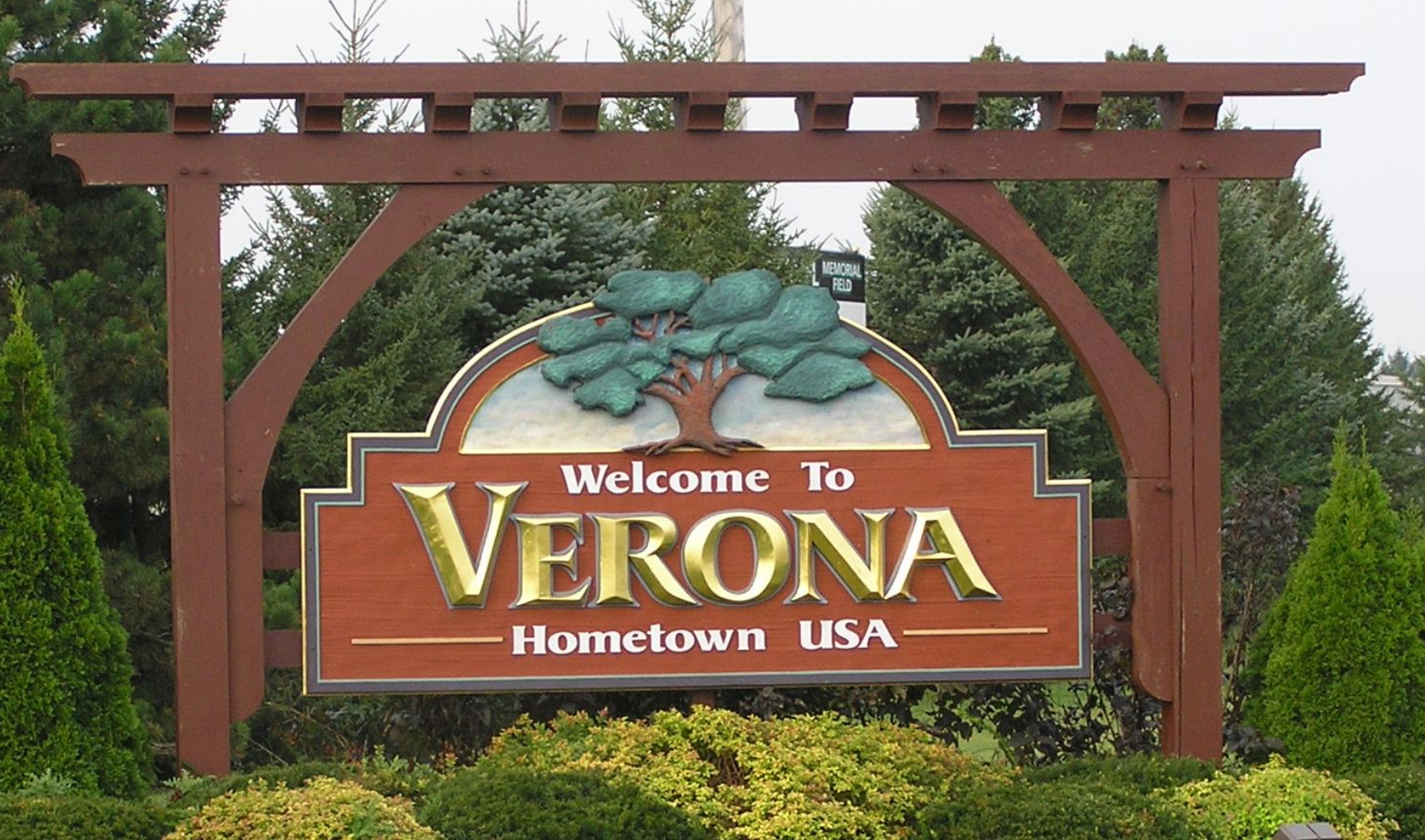 With a nickname like Hometown USA, it's clear that Verona Hometown Days festival would make far and away the biggest splash in terms of community events. And it definitely does. But we'd be remiss if we didn't mention 2 other events that attract regional attention here. Especially since both involve a little splashing of their own.
While both of them are athletic competitions — and in fact even involve the same skills — one has national recognition and the other is a local event with a charitable purpose.
IRONMAN WISCONSIN
The first, Ironman Wisconsin isn't exactly a Verona event, but the biking portion does pass through Verona, making the city a great place for viewing. The event, which takes place each September (this year it's Sept. 19), begins in Madison with the swimming event — a 1-mile loop near the Monona Terrace in Lake Monona. From there, the race participants bike 16 miles out of Madison and another 40 along the area countryside. They hit the streets of Verona on their homeward pass before heading back to Madison for the run portion. With free parking and plenty of space, Verona always attracts a crowd ready to cheer on the racers. If you can't make it on race day, keep an eye out for cyclists before the race — many competitors make their way through Verona a few days early to practice. And after the bikers have come and gone, be sure to stick around for food and non-alcoholic drinks from 9:30 to 3:00 at the Loop Festival in the St. Andrew's Church parking lot at 301 N. Main St. The festival raises money for various charities.
THE LOOP PURSUIT TRIATHLON
And not to be confused with Ironman's Loop Festival event, however, is The Loop Pursuit Triathlon which got its start as a triathlon, but has expanded to include Loop Pursuit Endurance events for the 2019 season. If the triathlon sounds a bit daunting, you might want to consider participating in one of segments you most enjoy — or excel at! This year, you can sign up for a solo swim, solo bike or solo run option. Event founders, Jessica and Peter, say they're "focusing on what you love about the sport — camaraderie, challenge, attaining a personal best — and leaving behind those things you don't."
The Loop Pursuit is sponsored by Rocket Bicycle Studio of Verona, and takes place on Sunday, August 4, 2019. Here are the possibilities:
Swim — 1.2 miles (Fireman's Park Beach)

Bike — 39.2 miles (through the hilly countryside)

Run — 10 miles (Military Ridge Trail)

Triathlon — Swim .8 miles, bike 39.2 miles, run 10 miles
Afterwards, meet up with friends and family back at the Finish Line at Fireman's Park on Bruce Street. Take a well-deserved rest with some food, drinks, music, yard games and lots of good cheer.
This event is helping to launch The Pursuit Scholarship Program for young people in the community who want to get — and stay — involved in programs that promote an active lifestyle. If this sounds like a great idea but you're not quite ready to compete, The Loop is looking the volunteers. To learn more, visit The Pursuit Scholarship Program online.
VERONA HOMETOWN DAYS
But if your idea of a good time is more apt to involve carnival rides, food, dancing, or a parade, look no further than Verona Hometown Days — Verona's signature event, which takes place at Festival Park each year on the last weekend of May from Thursday through Sunday.
The Chamber of Commerce calls it "a celebration of community" and it's easy to see why. Hometown Days is a not only a great family event sponsored by local businesses — but it also offers the perfect fundraising opportunity for local non-profit organizations that help by volunteering. It's those groups that work to make the event run smoothly each year — and include the Verona Area Chamber of Commerce, Lion's Club of Verona, the Optimist Club, American Legion, the Fitchburg-Verona Rotary Club, Young Life Madison, and the Verona Area High School Hockey Boosters.
Here are some things won't want to miss at Hometown Days:
Electric Laser Light Show, Trivia Contest, and DJ Dance party.

Thursday night has it going on in this Hometown Days kick-off event.



The bands.

Representing a variety of genres and styles, about a half dozen or so bands will play over the course of the 4-day event.



The food.

From strawberries to pizza to kettle corn, there's something for everyone. For a bigger appetite, visit the Optimist's Dining Hall and grab a hamburger, hot dog, brat, chips or soda.



Haven's Petting Farm.

The kids will love to feed and pet the animals, take a pony ride, or take in a magic show here.



Do the hustle.

Take part in this 5K twilight run to benefit the VAHS cross country team on Friday night.



Carnival.

Ride the rides. Scary or mild — need we say more?



Hometown Rumble.

Car buffs love to gather at this annual car show.



Watch the parade go by

(unless you're already in it!) Businesses, clubs, organizations, religious affiliations, public servants and sports teams are just some of the groups and people represented in this Sunday parade.
So before the fair and festival season gets into full swing next year, mark your calendars and come on out for Verona Hometown Days — a celebration of community and a whole lot of fun!