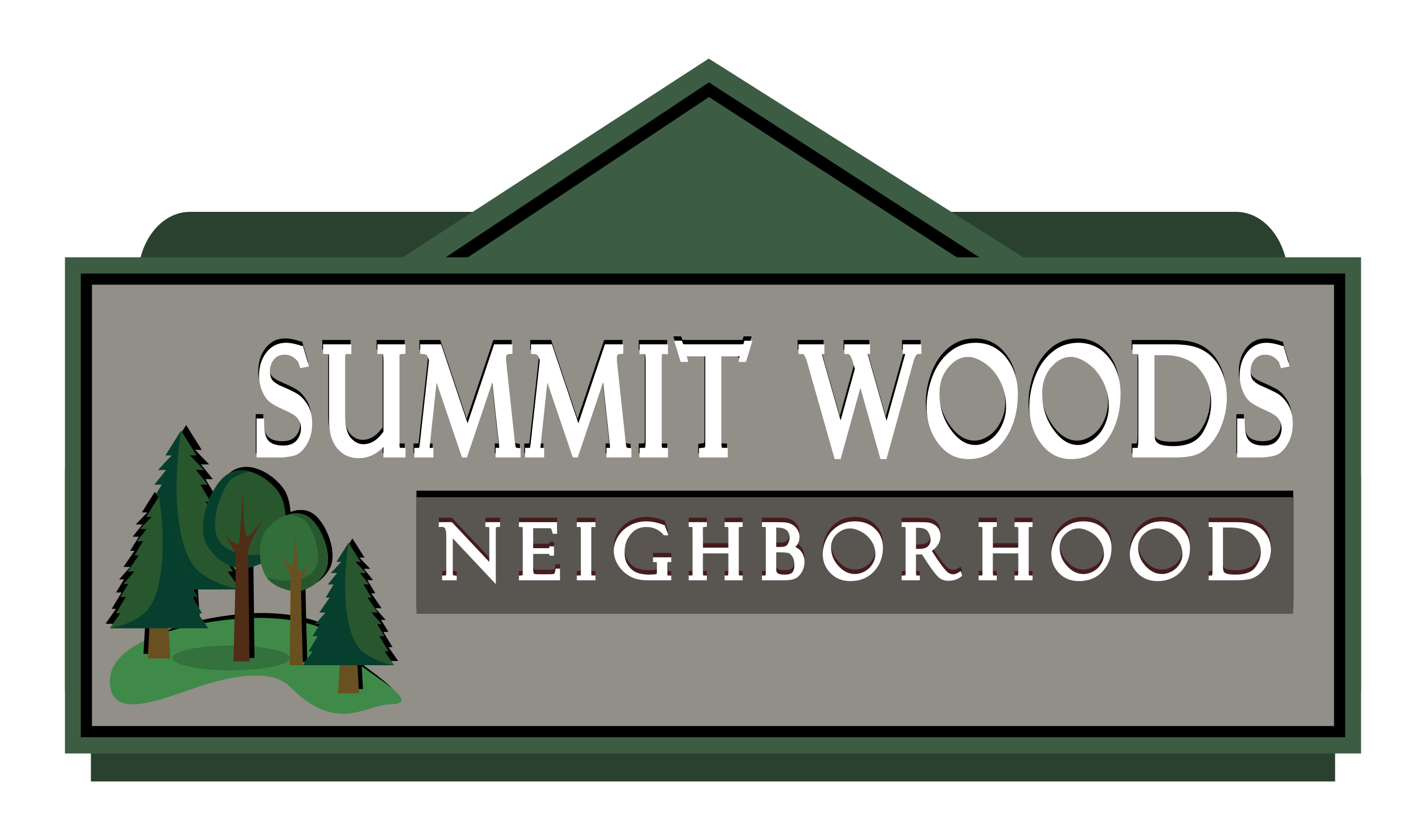 You'd probably recognize Summit Woods' neighbors. Not the ones that live there — but rather, the more well-known neighborhoods that surround it. Bordered by Midvale Boulevard on the east, the Beltline Hwy. from the northwest to southeast, and the Southwest Commuter Trail from the southwest to the northeast, this triangular-shaped neighborhood is nestled between Nakoma, Westmoreland, Midvale Heights and Orchard Ridge — and the Odana Hills Golf Course.
It would be easy to say Summit Woods is a clone of these big guys. But since they each have different traits, themselves, it might be more accurate to say that Summit Woods has some notable similarities — while maintaining an identity of its own.
An online auto tour of Summit Woods shows a cozy neighborhood framed by treelined streets filled with relatively modest, but well-kept split-level and ranch homes. A centrally-located park provides a place for neighbors to gather to play and to socialize. First developed on open land in the 1950s and '60s, only a couple trees could be seen in photos back then. But today, the neighborhood's character is evident. Homes here range from $170,000 to $425,000.
Neighbors have expressed some concerns with speeding traffic along the busy Midvale Blvd. But the neighborhood association is currently working with city officials on solutions — including signs that would ask drivers to yield when pedestrians as present.
Odana Hills Golf Course, not only provides residents with the opportunity to golf almost literally in their own backyard, but adds a touch of nature, as well. Birds and waterfowl gravitate to the area and the open spaces are perfect for cross country skiing in the winter. Summit Woods is also home to several multifamily housing options near Hammersley, Jewel and Heritage streets.
Summit Woods residents have easy access to the Beltline, and for those who prefer a quieter commute — or just good exercise — the Capital City Bike Trail is also right there.
The Neighborhood Association organizes an annual Earth Day Clean-Up and Potluck, Garage Sale, and Neighborhood Coffee at Zook Park. As a nod to the proud identity of Summit Woods, the neighborhood has its own triangular-shaped logo representing Triangle Park and featuring a cyclist and trees — designed by a neighborhood high school student.
"Summit woods is a small friendly neighborhood off the beaten path, but on the Southwest Bike Path. Two parks, several Little Free Libraries, a hardware store and 2 restaurants all add to the ambiance," says neighborhood contact Jocelyn Riley. Sounds like a great place to live!
MADISON NEIGHBORHOOD PROFILE | SUMMIT WOODS
SUMMIT WOODS/TRIANGLE PARK NEIGHBORS FACEBOOK PAGE