There's not much sweeter than spending a day at the Sun Prairie Sweet Corn Festival. You'll find Ice cream, popcorn and even cotton candy at various events all year round, but sweet corn? Now that's a treat! They say, "for everything there is a season" and in Wisconsin, the prime "season" for sweet corn is mid-August.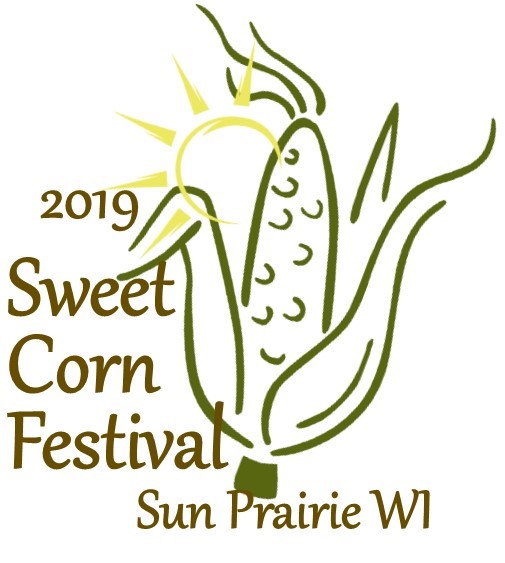 And that's why Sun Prairie takes the opportunity to celebrate this sweet and tasty vegetable every year around that time — with their annual Sun Prairie Sweet Corn Festival. This year's festivities take place from August 15-18 at Angell Park (Park St., Sun Prairie).
With sweet corn at its peak, the festival has a long history in the area. The event actually got its start way back in 1953, making it the oldest of its kind in Wisconsin. At that first Festival they served 13,000 ears of corn and 200 pounds of butter to the 6,000 hungry visitors that came out. Slowly, but surely, they began to add attractions. From simply eating corn (and really, sometimes that's all you need!), they added various events over the years, including a corn-eating contest, talent show, music, run, fireworks, parade and rides. There was even a Corn Queen at one time.
Two years after it began, they had to move to larger grounds. And by 1957, they had set up 8 separate committees to organize the various elements. Now, service clubs and other local organizations raise money by volunteering at the Festival. In 1997, they built a corn steaming facility dedicated to handling the 70-some tons of sweet corn cooked throughout the weekend.
Today, about 100,000 people come out to enjoy the 4-day event, however the 80+ tons of sweet corn is prepared and served on Saturday and Sunday only. So why not join them?!
Here are the basic things you need to know.
Admission — $1.00 per person. Children 6 and under are free. Just $1.50 gets you unlimited entrance. And if you drive, the $5.00 parking fee includes admission.
Corn Costs — A single ear of the sweet stuff costs $2 per ear. You can get a "tote" for $8.
The Midway — Here you'll find all the typical carnival games and rides along with concesssions, live bands and a Kiddie Korner. A $25 wristband will get you unlimited rides on Thursday and Friday night.
Parade — It will all begin with the Corn Fest Parade kicking off the Festival on Thursday night, starting at 6:00 on Main St.
Beer Shelter — Rain or shine, you can enjoy a cold brew and some live music at the Beer Shelter.
Entertainment — In addition to the Beer Tent tunes, you and your family can find entertainment at the Family Stage with performances including a "silly science" show, piano music, dancers, choral group, and Prairie Kids Club.
Kiddie Korner — A visit to the Kiddie Korner is sure to bring a smile to your little ones' faces, with Kiddie inflatables, face painting and mini golf.
And honestly, that's not all. If those things weren't enough to keep you entertained, well, how about these? Check out the Bean Bag Tournament, Bingo Hall, Rock Climbing Wall, Craft Fair, Car Show, Petting Zoo, Midget Auto Racing, and Tractor Pull. You can even take a helicopter ride.
What started out 66 years ago as an excuse to eat sweet corn and gather with friends has turned into a 4-day fun-filled festival. There's truly something for everyone. You'll find a detailed list of events and times in the Corn Festival Brochure (PDF) or visit the festival on Facebook.
With so much to see and do here, well, we feel we'd better remind you — don't forget the sweet corn!