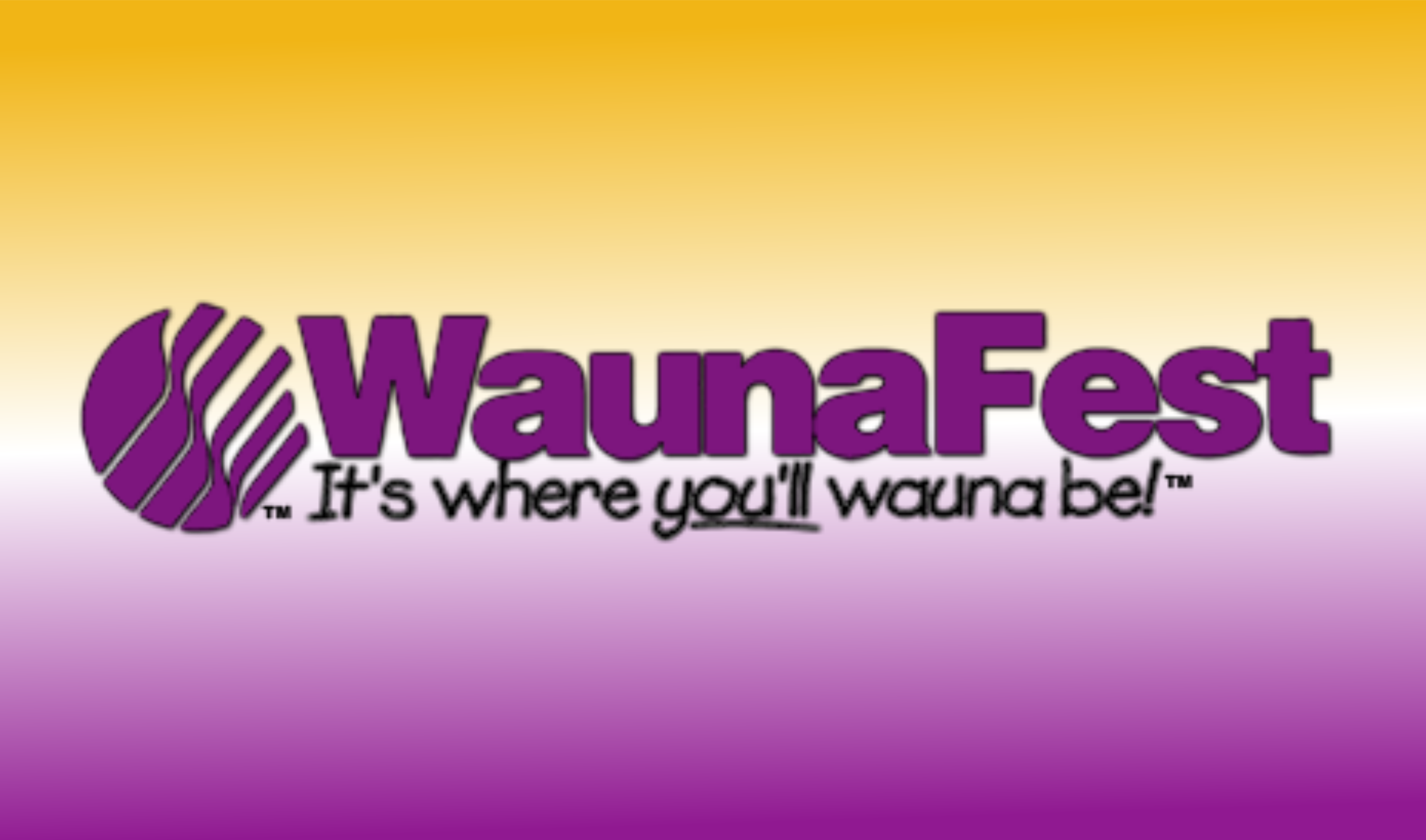 July is that time in Wisconsin when the weather is great, the kids are halfway through summer vacation, and you're ready for something fun to do. In short, it's the perfect time for Waunakee's annual festival – WaunaFest!
An annual celebration, of well, whatever you want it to be, WaunaFest has a little of everything. A community event that appeals to people of all ages, the festival is open to anyone — a good thing because people come from all over the area to join in the fun at Waunakee's Centennial Park. There are carnival rides, arts and crafts, athletic events and of course, and what festival would be complete without a beer garden or two?
This year, WaunaFest (which is always the last full weekend of July) kicks off on Thursday, July 25 at 6:00 p.m. and runs through Sunday, July 28 at 10:00 p.m. Here are just some of the events you might enjoy.
Carnival time. If you — or the kids — like a good carnival, you'll be happy to know the rides get going early, with the Midway opening at 4:00 on Thursday. There are kiddie rides along with the faster, more exciting options. Try your luck at one of the many games along the Midway. And while there are lots of good food options at the Fest, this is where you'll find fair favorites like cotton candy, snow cones and funnel cakes!
A foodie's delight. But be sure to save some room for a bite (or 2 or 10) from one of the many community club-sponsored food booths.
American Legion Auxiliary — Stop by for typical American fare like hamburgers, cheeseburgers and hot dogs.

Knights of Columbus — Try a walking taco, buffalo burger, chicken sandwich, brat or hot dog.

Springfield Community Club — Hot ham, beef or rib-eye sandwiches take center stage at this booth.

Rotary — Get your snack on with a slice of pizza, a hot pretzel, churro or Kettle Korn.

Lioness Club — Hearty sandwiches featuring pulled pork and shredded beef are the specialty here.
Drink up. All the the food booths have soda and water. But adults might want to wet their whistle with a cold brew at the American Legion Beer Tent or the Chamber Beer Garden. Or you can cool off with a snow cones or fresh-squeezed lemonade along the Midway.
Arts and Crafts. From 9-3 on Saturday, festival-goers can browse the arts and crafts offerings. More than 100 booths will display a wide variety of wares from original art to handcrafted jewelry, pottery, gifts and more.
Everyone loves a parade. Set up your chair or blanket early to watch the WaunaFest Parade at 11:00 Sunday morning.
Classic Car Show. Some car enthusiasts would rather look at cars than drive them. If that's you, stop by for this year's Classic Car Show on Sunday.
Calling all athletes. WaunaFest isn't just for eating and drinking! Nope. There are several athletic events and competitions that take place over the course of the weekend as well. Take a look…
WaunaSpike— This coed 6-person volleyball tournament is fun whether you watch or compete.

WaunaFest Softball

— A spectator's delight, this 36-team tournament takes place on 2 diamonds over four days, with the winner taking home the grand prize of $1,700.

WaunaFest Run — Run, walk or simply enjoy the outdoors!

You can sign up for the 10-mile or 5K run, the 2-mile walk or Kiddie run.

Takes place beginning at 7:30 Saturday morning.
Toe-tapping tunes. Music will fill the air day and night on Friday, Saturday and Sunday. Which of these will get your toes tapping?
7/26 — FRIDAY NIGHT
9 p.m. -12:30 p.m.
Legion Beer Tent
7/27 — SATURDAY
Banana Wind

(The Music of Jimmy Buffett)

3 p.m. – 6 p.m.

Chamber Beer Garden
Retro Specz

(retro rock)

8 p.m. – 12 midnight

Chamber Beer Garden
Road Trip

9 a.m. – 12:30 p.m.

Legion Stage
7/28 — SUNDAY
David Austin Band with Bob Klinger

2 p.m. – 6 p.m.

Legion Tent
WaunaFest has been an annual event in Waunakee for more than 40 years now, so they have a good idea what's fun! Whether this will be your first time or 41st, come on out to Centennial Park this July — and find your fun!