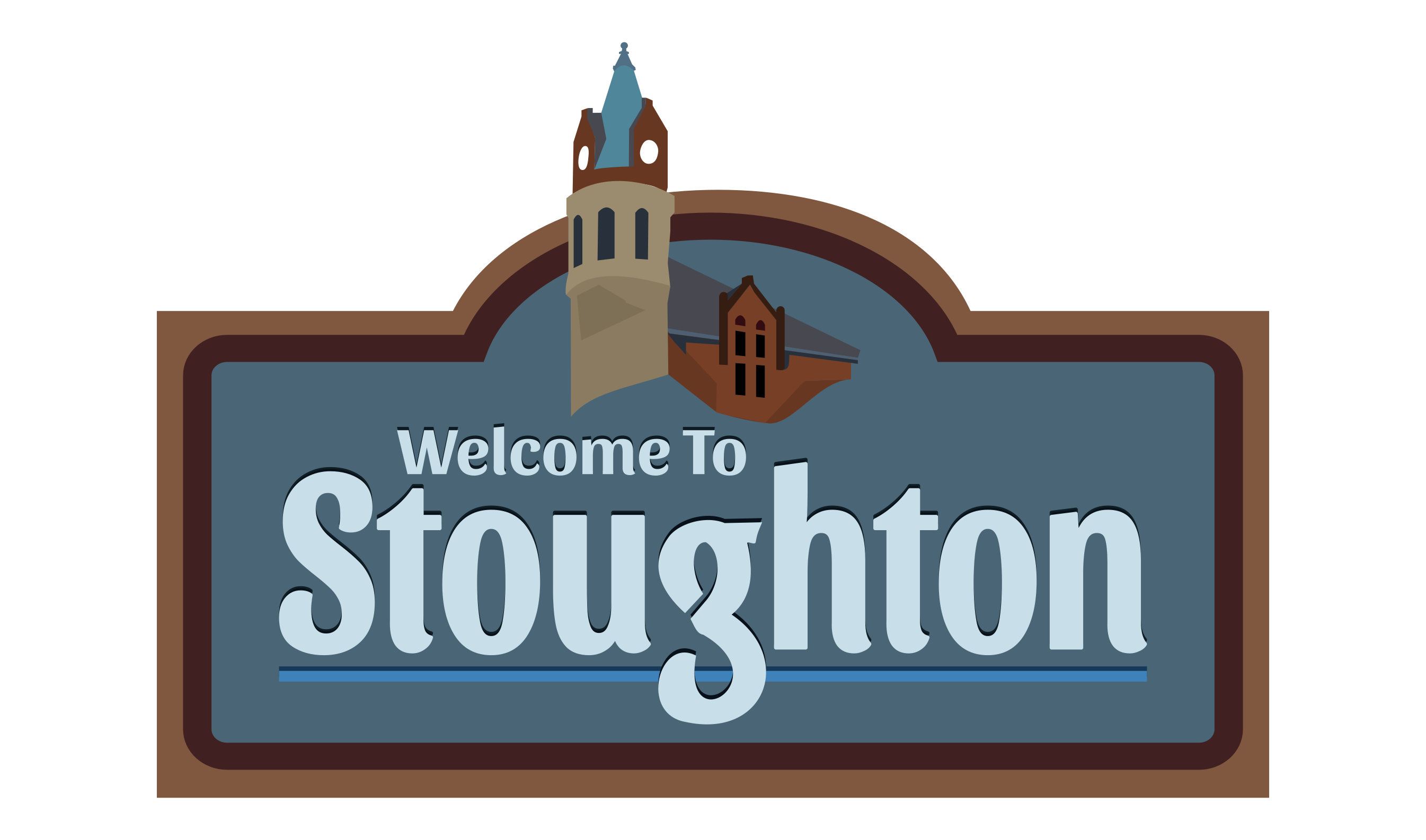 You didn't have to be Norwegian to enjoy yourself at Syttende Mai weekend in Stoughton, Wisconsin. And in spite of the occasional rain and cooler than average temps, the event drew a good crowd — just like always. With music, parades, performances, and food — lots and lots of food — there was something for everyone at this annual Norwegian heritage festival.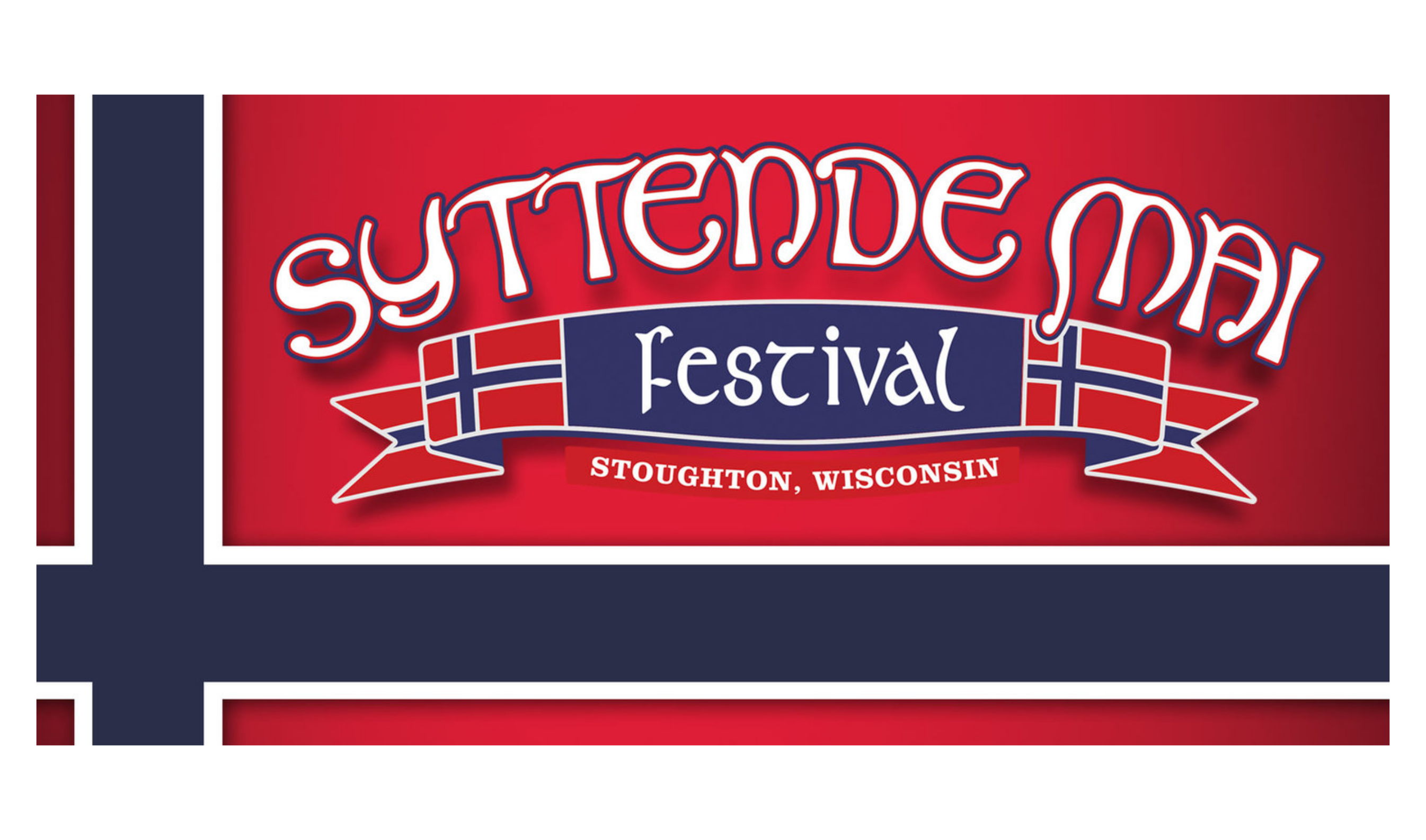 The festival began informally back in the 1950s in this city steeped in rich Norwegian heritage and tradition. This is the 66th year that it's been organized by the Stoughton Chamber of Commerce. And it's come a long way since its humble beginnings.
Syttende Mai honors Norwegian Constitution Day, a public holiday in Norway — literally meaning "May 17." The Stoughton festival takes place each year on the weekend closest to that date. And this year it actually began on "Syttende Mai" — Friday, May 17, and ran all weekend.
Friday's Opening Ceremony kicked off the event with the Mayor of Stoughton reading the official proclamation and introducing this year's King and Queen. Local student musicians lead the traditional singing of both the American National Anthem and the Norwegian National Anthem.
The first — and one of the most fun — events was the Annual Viking Duck Race. Participants bought a duck (or ducks!) for a chance to win a prize — with proceeds going to the Stoughton Area Baseball Association. The kids loved watching the release of the 1,500 rubber ducks (wearing horned Viking helmets, of course) into the Yahara River where they floated to the finish. The top 3 winning ducks won their owners prizes of $1,000, $500 or $100.
Also on Friday night was the popular Annual 3.5 Mile Paddle and Portage Canoe Race. The race followed a 3.5 stretch of the Yahara River — and was open to paddlers of all ages and skill levels! Win or lose, it was just plain fun!
All you could eat
The weekend was packed with activities for every taste. And we do mean taste! So let's start with the food. You could experience a true Norwegian meal of Norwegian meatballs, lefse and herring. Or enjoy a la carte Norwegian foods such as lefse, rømmegrøt, sot suppe and riskrem, along with an assortment of American foods at the Mandt Lodge Saturday. The American Legion also served a sit-down meal of eggs, sausage, ham, pancakes, French toast and biscuits on Sunday.
For good old America favorites, there were food stands all around town. Run by local clubs, groups and charities, festival-goers found everything from desserts (pies, cupcakes and cream puffs) to snacks (cheese curds and kettle corn) to complete meals — ranging from pizza, brats, hamburgers and pulled pork, to chicken sandwiches. There was also 3 craft beer tents and music tents for those wanting to kick up their heels — or just kick back and relax.
Everyone loves a parade
And now that everyone was full, this was the place to be! If you love a parade. On Saturday, ] the kids came out for the Syttende Main Youth Parade (unless your kids were in it, of course!). This one featured children from the Stoughton School District, along with day care students, and groups of kids involved in everything from Girl Scouts to dance and karate class participants to BMX riders.
When it comes to parades, Sunday was the main event — the Annual Norwegian Parade. Beginning at Mandt Park and continuing down Main Street to the Stoughton Plaza, this one had it all: performing clowns, dancers and gymnasts, marching bands, area police and fire department staff and vehicles, floats sponsored by schools, athletic teams and businesses, horses, motorcycles and much much more. The year's Syttende Main King and Queen were all decked out in traditional Norwegian bunads. And past kings and queens in their Norwegian dress rode a float and waved to the crowd.
Burning off those food calories
But it wasn't all about the food and drink. Athletes were certainly welcomed here, too! Runners took part in the 47th Annual 20-mile Syttende Mai Run — which went from the State Capitol in Madison to Stoughton's Mandt Park. Not a runner? Walkers took part in the 33rd Annual Walk from Madison to Stoughton.
For those with good intentions but slightly less stamina, there was also a 10-Mile Run and 2-Mile Lil' Run.
The Viking Games featured athletes battling to be the best in five unique challenges testing strength, stamina, and heart. Competitors went head-to-head in contests such as the Atlas Stone, Truck Pull or Hand-Over-Haul Pull, Loading Medley, Frame Carry, and Viking Press."
Art on display
From the "thoroughly modern" to traditional art forms from the Old Country, art was alive and well at Syttende Mai. Most popular was the Arts and Crafts Fair, where you could shop for what you need — or what caught your fancy! Shoppers found a mix of "regular" art and crafts along with Norwegian inspired pieces such as rosemaling, pottery and Norwegian trolls in all shapes and sizes.
If you've ever seen the colorful painted Norwegian folk art called rosemaling, you can appreciate how much time and talent goes into creating a single bowl, plaque or cabinet. At the Rosemaling Exhibit and Sale at the Fire Station Training , artists were selected to display their work and were on hand to demonstrate the rosemaling process throughout the weekend. Prizes were awarded in various categories.
And then there was the hardanger exhibit — a Norwegian style embroidery, featuring an intricate process mixing weaving, embroidery and cutwork.
Quilters (or those that simply like to snuggle under a good quilt) enjoyed the Quilt Show, at the School Administration Building. Between 75 and 100 quilts are typically submitted for judging and the public could vote for their favorites.
Music to your ears
Those more interested in performance art found much to love here as well. The Stoughton Norwegian Dancers are always a hit. This talented group of high school dancers, decked out in Norwegian costumes, performed traditional Norwegian folk dances both Saturday and Sunday.
The historic Stoughton Opera House was open for tours all weekend — and many "tourists" checked out the unique hardanger fiddle performance on Saturday.
A couple of choirs — the Edvard Grieg Choirs and the Madison-Stoughton VSA Choir – took the stage on Saturday.
And the Stoughton Village Players once again entertained their audience with an original production called "Lost Ship of Fools — or Stool Pigeons!" The tale of Ole and Lena and their friends followed their many mishaps and questionable decisions. You were sure to leave the Playhouse laughing. Uff Da!
If you missed it this year, check out the events at StoughtonFestivals.com and get it on your calendar for next year! You don't have to be Norwegian to enjoy yourself in at Syttende Mai. But by the end of the weekend, many people wished they were!
HOUSING MARKET UPDATES:
CITY OF STOUGHTON
STOUGHTON AREA SCHOOL DISTRICT
RELATED: