Whether you're looking to buy your very first home — or you've been there and done that many times over — there are bound to be a few questions that pop up as you move through the process.
We know … because we've been asked most of them at one time or another.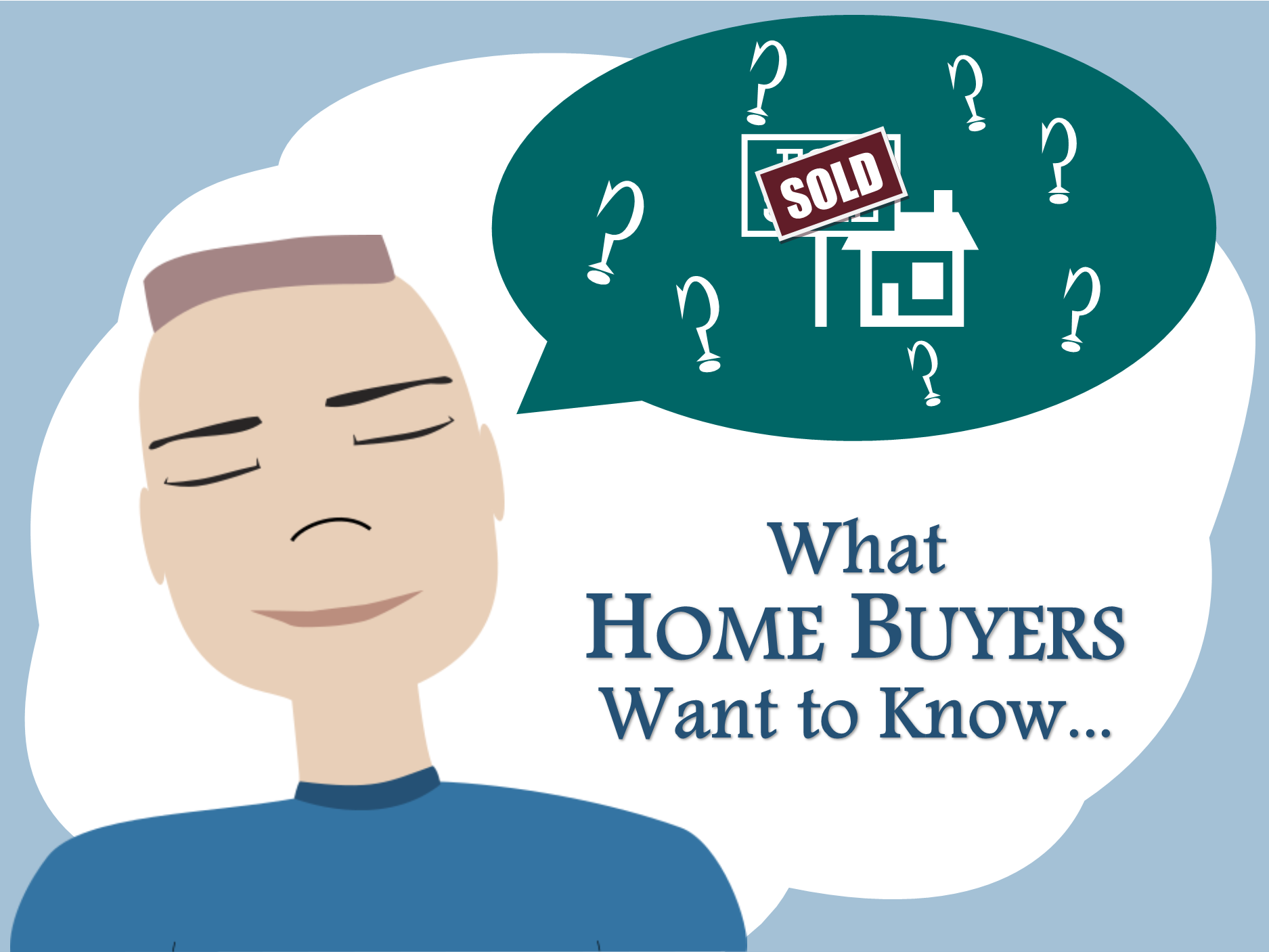 So here are some of the most common questions that homebuyers ask us — along with our best answers.
Is it a buyer's market or seller's market right now?
If you're a buyer, you may not want to hear this but we're currently in the midst of a seller's market. In fact, nationwide, there's an average inventory of just 3-1/2 months' worth of available homes out there. But don't despair— just be sure you're ready to move fast with an offer as soon as you see something you really like.
Because if you take too much time to think it over, someone else may snatch up your dream home.
Does low inventory mean I'll have to "settle?"
No, and you shouldn't. If you watch any of the home shows on TV, you know that house hunting often involves some degree of compromise. Maybe it's the number of bathrooms, the size of the backyard or the length of your daily commute. That's to be expected. But if you can't picture yourself living there or the cons outnumber the pros, then take a pass and keep looking.
What is the best day to look for a house?
For buyers, the answer is pretty much any day. Look online daily and keep in close contact with your realtor. But pay special attention to Thursday for new listings. These will be available to tour on the weekend, but are new enough to the market that they're probably still available.
What price house can I afford?
Before you do anything else, meet with a banker or mortgage lender. They can tell you how much you can afford and get you preapproved for a loan — an important step when you're ready to make an offer quickly.
How long will it take to buy a house?
This varies a lot, and with a shortage of available homes in certain price ranges, it may take a while to find the house of your dreams. But once you have an accepted offer, expect it to take around 30 days to close.
How much of a down-payment will I need?
In past generations, it wasn't uncommon for buyers to need a down payment of 10 % of the cost of the home. Today, 3% to 5% is common — especially for first time homebuyers or anyone taking advantage of other programs for homebuyers. Ask your realtor or lender for more information.
What credit score will lenders expect me to have?
The higher the score the better, of course, since your interest rate is often dependent on that score, which reflects your credit history and expected ability to pay back the mortgage loan. Lenders typically like to see a score of 620 or higher. Ask your banker or loan officer for more detailed information.
How low is too low for an offer?
Unfortunately, there isn't an easy answer to this question. In a seller's market, houses tend to sell more quickly — often at or above the list price. This isn't the time to make a low-ball offer that the insulted sellers won't be inclined to accept. On the other hand, the highest price may not always be the most important issue for a seller. Other factors may include your ability to bypass common contingencies such as selling a house or getting financing. Or if you're willing to buy "as is," without asking for actual repairs or money toward making them. The closing date can also be an important element.
What's negotiable?
Price, closing date and repairs are among the most common negotiables. Discuss options with your realtor for the best advice in your specific situation.
Do you recommend a fixer-upper?
Houses that need a lot of work ("TLC") can be a great deal — or an overwhelming money pit! First, never underestimate the cost of the changes, additions or remodel. Can you — really? — do the work yourself? If not, how much can you realistically afford to spend on improvements? Experts often advise do-it-yourselfers to choose a fixer-upper in a great neighborhood — for a better return on investment.
Realtors (real estate agents) are experts in buying and selling homes. You might be able to find a house you like online, but a realtor can help you navigate the process. They can answer questions about comparables, the market and how much to offer. They can tell you about the neighborhood. They're knowledgeable about home inspections. And most of all, your realtor will be there to represent your interests throughout the entire process.
_________________________
RELATED:
What's Most Important on Your Home Buyer's Wish List?
How to Choose the Right Neighborhood
Avoid Home Buyer Mistakes with These 6 Tips
How to Write a Winning Letter — To the Home Seller
Money Pit or Fixer-Upper?
House Hunting with Your Pet in Mind
How to Buy a House in a Seller's Market
How to Choose a Real Estate Agent (That's Right for You)
Why Use a Realtor?
Etiquette 101 for Home Buyers & Sellers