Whether you're looking to sell your first home — or your 10th — there are bound to be a few new questions that crop up as you move through the process.
We know … because we've been asked most of them at one time or another.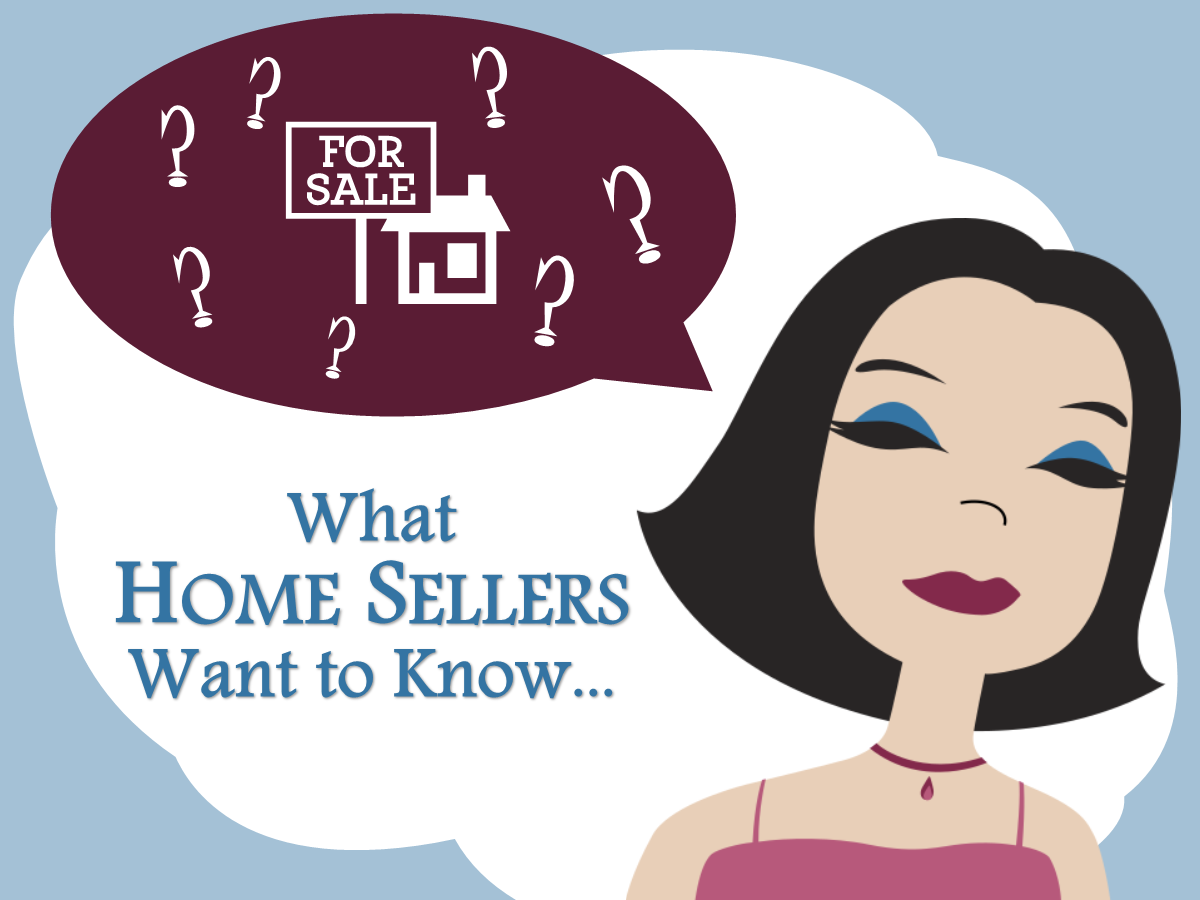 Here are some of the most common questions that sellers ask us — along with our best answers.
Are we currently in buyer's or seller's market?
If you're a seller you're going to like this answer! We're currently in the middle of a seller's market. In fact, nationwide, we've reached an 18-year low in terms of inventory, so if you're thinking of selling, this is definitely the time to do it.
Is there a best day of the week to list my house?
The "scientific" answer? It's Thursday. Here's why. Many buyers do their house hunting on the weekend, so they start looking late in the week. A Thursday listing will bring up your house in a search just in time for buyers to tour it on Saturday or Sunday. Perfect timing.
Which improvement got the best return on investment last year — a kitchen or bathroom remodel?
Well, in 2016, the answer was bathroom, but since kitchen remodels were tops in 2015, you can figure that both are safe bets. If you can only do one and the cost of each is comparable, then go with whatever needs it the most.
What is my house worth?
It depends on several different things — including the size and condition of your house, whether it's been updated, and the neighborhood you live in. Talk to your realtor about the pros and cons of your property compared to comparable houses in the area. Decide what, if any changes or improvements you'll be making before you list, and then work with your agent to pick a realistic price. Selling a house full of memories can be an emotional process for the seller, but remember that buyers won't be looking through rose-colored glasses — so be sure to choose a price that's fair!
How high is too high for my list price?
This can be tricky. Pricing the house too high has several possible pitfalls. One is that people who are approved for a certain price range, or that don't want to spend over a certain amount, may not even consider looking at a house that's over budget. And with the most showings generally taking place in the first 30 days, after that, buyers may either wonder what's wrong with it or be inclined to make a low-ball offer, assuming you may be more likely to accept less as time goes on.
On the other hand, if you price your house too low from the start, you can't really go back and raise it. But the good news is that, in a seller's market, there is the chance that a list price on the lower side may make the home more competitive — attracting multiple offers above the asking price or even a bidding war. Just understand that many things go into attracting a buyer, and realize that this scenario may not be the case for your specific house at this specific time! Just don't go with a list price that's lower than one you're willing to accept.
What makes a house sell?
So many things! The house itself, is obviously very important. Make sure it's as updated and as "ready" as possible before you list it. That means a deep cleaning, de-cluttering and maybe painting. Staging is another good way to show the house in the best light – with the least amount of clutter, making it look more spacious. And don't underestimate neighborhood. A desirable neighborhood alone can get you a higher offer. People look to buy in areas near good schools, with well-kept homes and steady or rising property values — and easy access to stores, parks and restaurants doesn't hurt either!
Can I leave my pet at home during the showing?
Feel free to leave your goldfish behind (in a clean bowl or aquarium, of course), but if you have a dog or cat, I'm afraid the answer is, well, no. For several reasons. First, some people are allergic or afraid of dogs and cats. Secondly, a pet will just serve to make buyers aware of pet odors and other potential issues such as pet hair lurking in the carpet and possible damage to woodwork , carpet or floor boards due to sharp teeth or indoor accidents. To that end, be sure to repair any telltale damage and clean carpets and furniture to eliminate smells.
As far as having a showing or open house, there are a couple options. You can take them with you if they enjoy the car. Otherwise go for a walk, take Fido to a dog park or doggie day care or board your dog or cat for the day at the vet, kennel or animal spa.
Why should I use a realtor?
Simply put, a realtor is an expert at all things real estate. Most importantly for you, they're knowledgeable about the market and can help you set a price, get your home ready to list, and answer not only your questions, but those they encounter from buyers at a showing or open house. They can help you present your house in the best light possible, attract buyers and get the best price. All that, plus be present at the closing to make sure everything goes smoothly — from listing to close.
_________________________
RELATED:
How to Buy a House in a Seller's Market
How to Choose a Real Estate Agent (That's Right for You)
Realtor vs Licensed Real Estate Agent
Why Use a Realtor?
Etiquette 101 for Home Buyers & Sellers
Top Reasons to Work with a Great Realtor