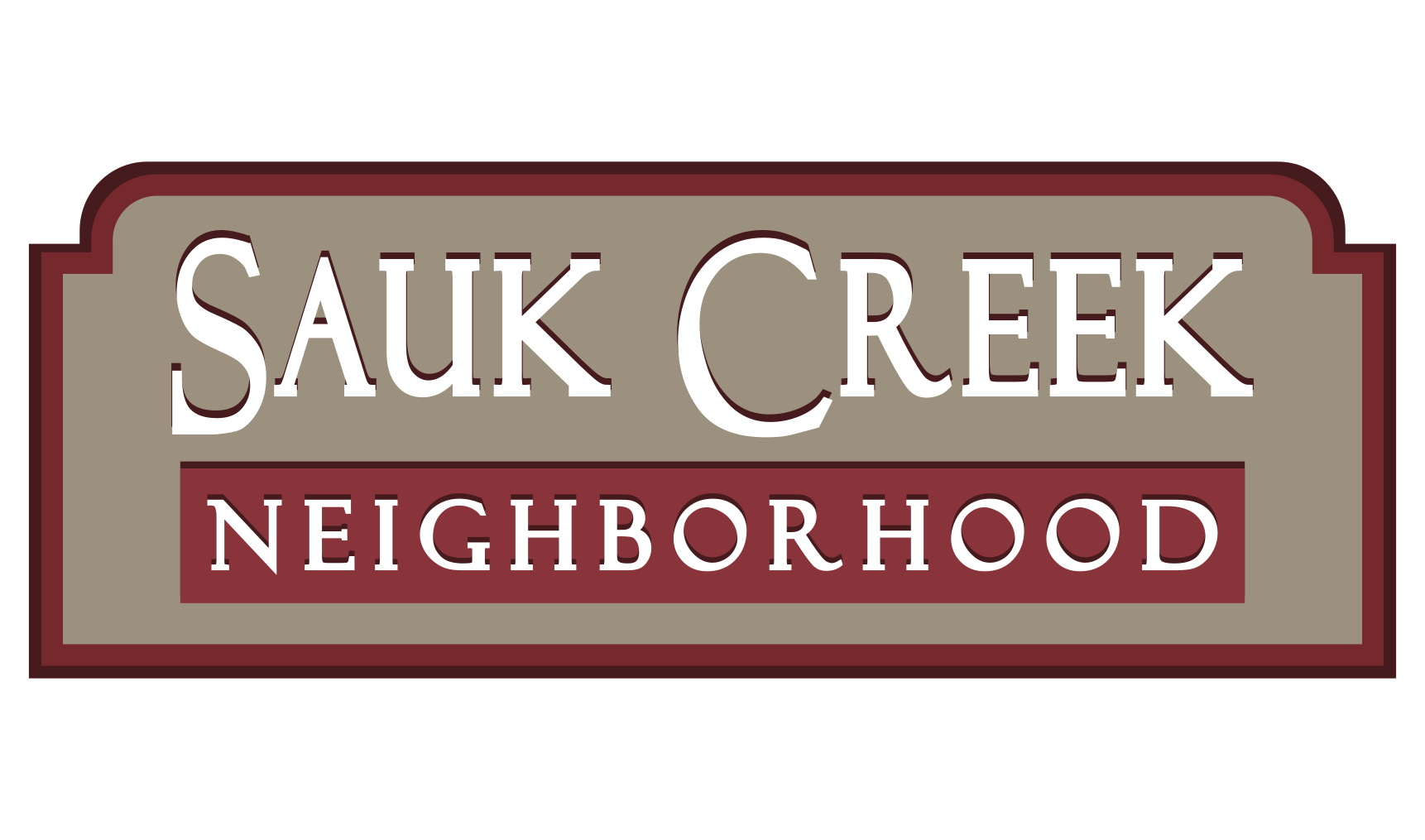 If you love parks and green space, you're sure to find Madison's Sauk Creek neighborhood appealing. In fact, the neighborhood association has said exactly that:
"A wooded greenway system makes this an ideal place for nature lovers."
They then go on to describe the subdivision as marked by mature trees and wildlife — where the temptation of a peaceful walks beckons to neighbors.


Located on the far west side, Sauk Creek is bordered by Old Sauk Road to the north, Red Fox Trail on the south, Walnut Grove Park on the east and Wolf Street to the west. The area was developed in the late 1980s and early 1990s and reflect the houses of that time. Most of the homes in Sauk Creek are 2-story, although you'll find a smattering of ranch style homes here as well. Colonial styles with 2-car garages are a common sight.


Home prices average just under $425,000, with the highest recent selling price coming in at $595,000 and the lowest at $272,500. 79% of the 750 residents here are homeowners — with an average age of 43.

The neighborhood, of course, has much more to offer its residents than simply connecting with nature. Neighbors also enjoy basketball, soccer, volleyball and youthful exercise on the children's playgrounds at Sauk Creek or Haen Family Park. In fact, youth soccer games are a regular mainstay here, with kids and their families gathering on the nearby soccer fields on a daily basis. And the parks provide numerous places to have a nice picnic with family or friends.

The High Point Pool is not far away — close enough to provide hours of summer fun for area families. And the Alicia Ashman Library is also handy for anyone who'd rather settle down with a good book. Shopping and eating opportunities are bountiful near Sauk Creek, as well — from the West Towne Mall area to Greenway Station, in between and beyond.

Sauk Creek kids attend school at Crestwood or John Muir Elementary School and then move on to Jefferson Middle School and Madison Memorial High School.

An active Neighborhood Association in Sauk Creek works hard to offer a spring Easter Egg Hunt, Annual Garage Sale, 4th of July Picnic and Parade, Fall and Summer Socials, a Progressive Dinner, an Annual Neighborhood Meeting, Earth Day Clean-Up and Family Ice Cream Social.

So, whether you're attracted to the nature and wildlife — or consider yourself more of a social animal, there's a lot to love about the Sauk Creek Neighborhood.
MADISON NEIGHBORHOOD PROFILE | SAUK CREEK
SAUK CREEK NEIGHBORHOOD ASSOCIATION WEBSITE