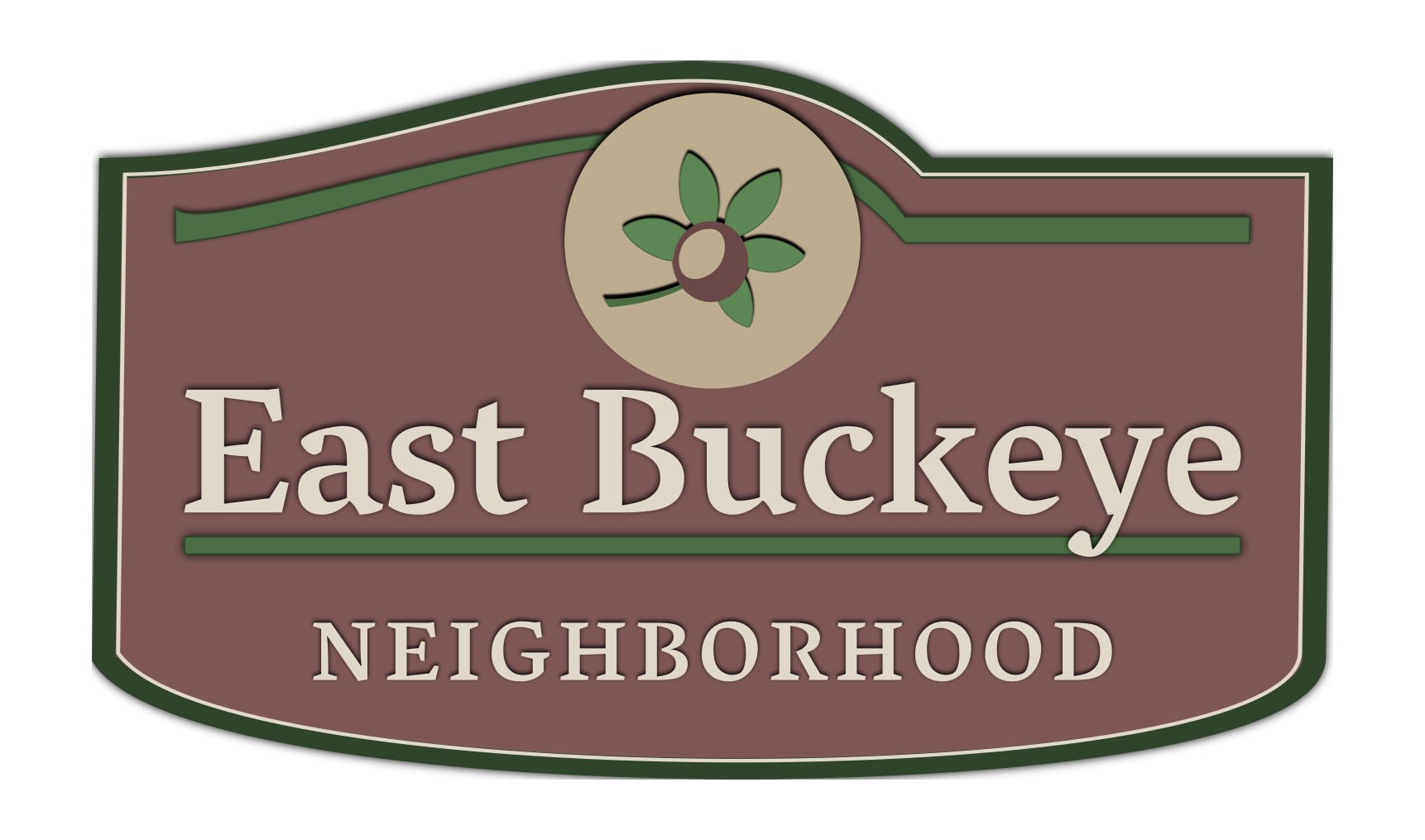 Kids, families and Hallmark Christmas movie-lovers are all sure to delight in the East Buckeye Neighborhood's Holiday in the Park. After all, it's the highlight of the year for the 2,700 neighbors that live here — and anyone else who wants to take part, of course!
This far southeast side neighborhood is bordered by Hwy I-90 on the east, the Chicago Northwestern Railroad to the south and west, and East Buckeye Road (which gives the neighborhood its name) on the north. But it's the 13-acre Orlando Bell Park that's the heart of the neighborhood. Open year round, park-goers can enjoy basketball, baseball, horseshoes, soccer, and ultimate Frisbee, along with a playground and picnic area, park shelter, and a large open field for running and playing.
In the winter, Orlando Bell Park is perfect for sledding — and of course, the gathering place for that Holiday in the Park event. Picture this: Hot chocolate and cookies around a toasty bonfire, horse drawn carriage rides, and a lighted playground where children can play while they await Santa, who arrives on a bright shiny fire truck — bringing along a few early presents for the kids!
In addition to this popular winter event, the East Buckeye neighborhood has an active neighborhood association that works hard year-round. They work closely with city, county, and state officials on issues that may affect the neighborhood, such as improved school crossing safety and installation of a stop sign and traffic circles to increase traffic safety. They've also raised funds for local causes, such as field trips and food banks. And they sponsor several neighborhood events such as an Earth Day clean-up, annual garage sale, movie-in-the-park night, a family fishing event, and an annual summer picnic for the neighbors.
East Buckeye, which covers 354 acres, is home to 770 households. The median selling price for homes here is $248,200, with the lowest price coming in at just under $200,000 and the highest at $495,000 in the 6-month period ending March 2018. The area is populated with ranch-style and bi-level homes, built between the late 1970s and the early 1990s.
Nearby schools include Elvehjem Elementary School and Abundant Life Christian School. Older kids move on to Sennett Middle School and LaFollette High School. And both kids and adults enjoy spending time at the nearby Pinney Branch of the Madison Public Library on Cottage Grove Road.
Residents here describe it as a neighborhood of single-family homes with friendly neighbors! In short, the East Buckeye Neighborhood is a great place to live and raise a family.
EAST BUCKEYE NEIGHBORHOOD ASSOCIATION
EAST BUCKEYE NEIGHBORHOOD FACEBOOK GROUP
MADISON NEIGHBORHOOD PROFILE | EAST BUCKEYE