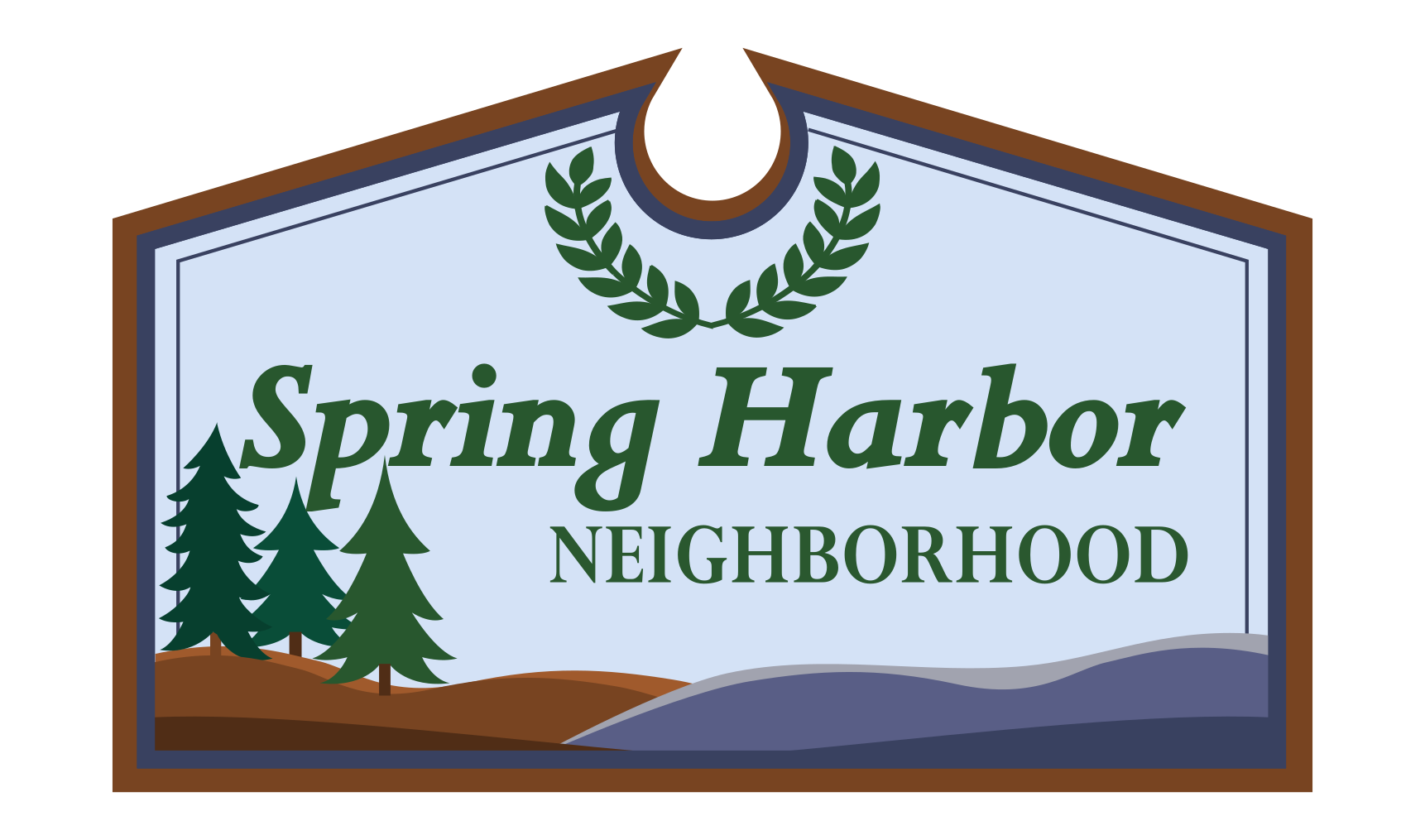 When Madison's Spring Harbor Neighborhood was created back in the 1950s, developers didn't just pull that name out of a hat. This 400-acre community nestled along the southwestern shoreline of Lake Mendota has it all when it comes to the beauty of nature.

And believe it or not, there were once actual springs on this site. Hundreds of years ago, the Ho-Chunk Indians referred to these springs as "medicine springs." Most of the springs are long gone, but the name is still reflected in the beautiful natural landscape here. The verdant "spring" green of mature trees and grasses paint a pretty picture on the Lake Mendota waters.

While some other Madison neighborhoods like to brag about their view of the State Capital, neighbors in Spring Harbor are content to look across the lake and see green treetops dotting the University of Wisconsin shore. It only adds to the feeling of being a part of nature.

The neighborhood is bordered by Lake Mendota on the north, Merrill Spring Road and Whitney way on the east, Old Middleton Road and the Wisconsin & Southern Railroad to the south, and Camelot Drive, Heim Avenue and Marshall Park on the west. It's a unique mix of single-family homes and condos, with a smattering of commercial properties with stores and restaurants along University Avenue.

Spring Harbor is primarily a residential neighborhood, however, with 91% of the area devoted to housing. This is home to more than 2,200 people — across 1,200 households. Since half the homes here were built in the 1950s, you'll see a lot of modest ranch houses, typical of that era — sitting on wooded lots along streets representing many of the most popular names of the time. On the south side of University Avenue, you'll find Pauline Avenue, Lorraine Drive, Sue Place and Craig Avenue. These streets and houses cropped up and appealed to the WWII vets who were moving to the west side of Madison to start their families back then.

Even the "lake homes" that line the shore of Lake Mendota in Spring Harbor aren't meant to be flashy here. In fact, the Spring Harbor Neighborhood Association has an active history committee that strives to stay true to the character of the original neighborhood — discouraging homebuyers from tearing down the original cottages to build massive homes.

But residents clearly enjoy living here — some families go back as far as 2 or 3 generations. And what's not to love? There are 3 noted natural resources here — Kettle Pond, Merrill Springs and Lake Mendota. Spring Harbor Beach is a brief walk away and it's a short 15-minute commute to the UW campus by bike. Public transportation is also readily available along University Avenue.

The Spring Harbor Environmental Magnet School is right at home in this natural setting — with lessons throughout the core curriculum focusing on the environment.

And the Spring Harbor Neighborhood Association has actively welcomed the new young families moving to the area, by hosting events such as the Annual Halloween Party and a 4th of July Parade and Picnic. They also sponsor a neighborhood garage sale, history walk and plant sale.

Whether you love nature, appreciate a short commute, or just enjoy a sense of community with your neighbors, the Spring Harbor Neighborhood is ready to welcome you!
City of Madison Profile | Spring Harbor Neighborhood
Spring Harbor Neighborhood Association (SHNA) Website

#NeighborhoodsOfMadisonWI
15TH IN OUR SERIES
LOVE THE HOUSE, LOVE THE NEIGHBORHOOD