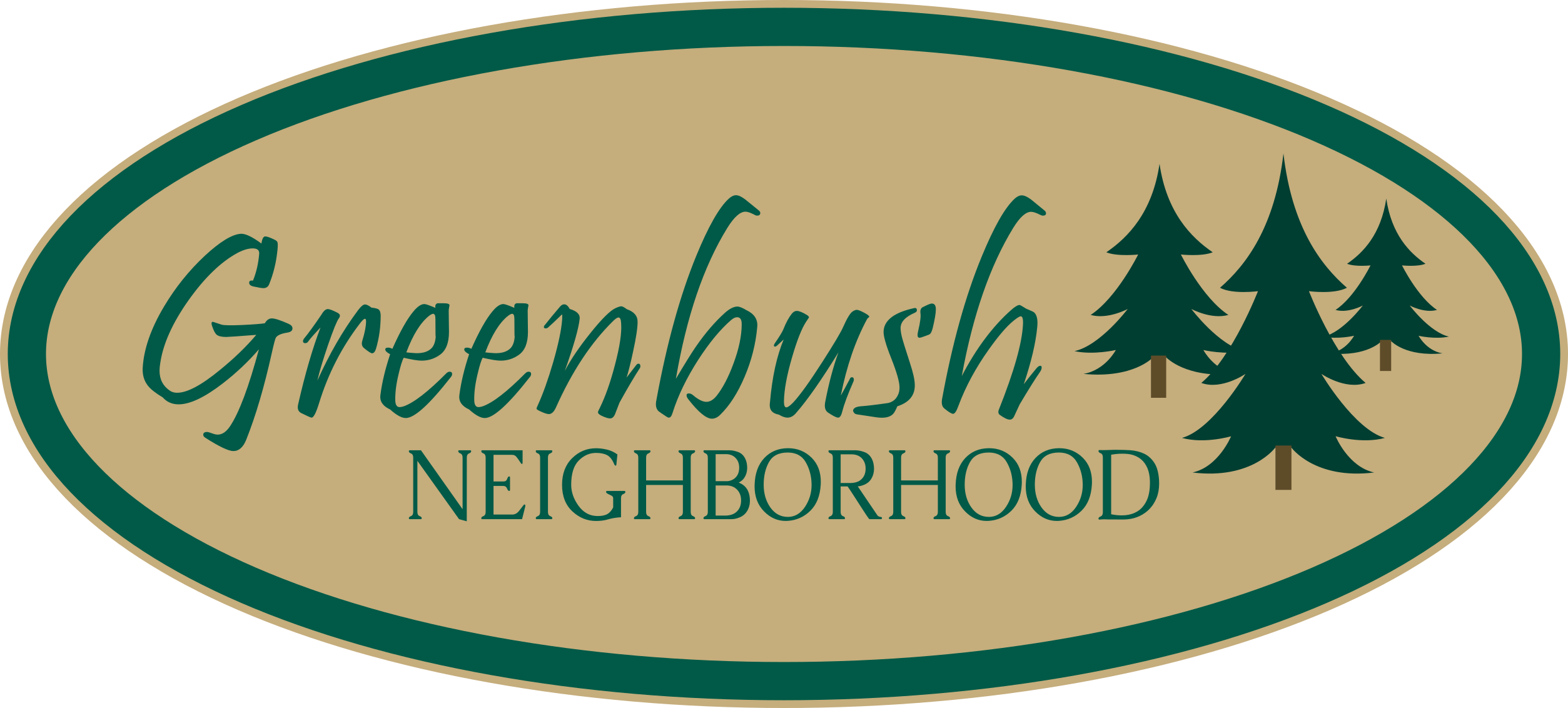 Young folks and foodies will recognize the Greenbush neighborhood on Madison's near southwest side for 2 food favorites — fresh old-fashioned donuts from the Greenbush Bakery and thin crust pizza-to-die-for right across Regent Street at the Greenbush Bar. Both make up for lack of ambiance with food perfection — at a reasonable price.
But of course, food alone does not make a neighborhood! (Although it can't hurt). One of the other major hallmarks of this neighborhood is its long and interesting history dating back to its earliest residents. While Italian immigrants made up the largest share, there were at least 14 other nationalities represented here when it all began. Known as "the Bush," it was actually razed in the 1960s as a result of an urban revitalization movement. Many old buildings in need of repair were torn down — along with the memories of good times here that made the Greenbush a neighborhood. Now only 7 buildings remain from that original neighborhood and the early residents remember those old days with longing.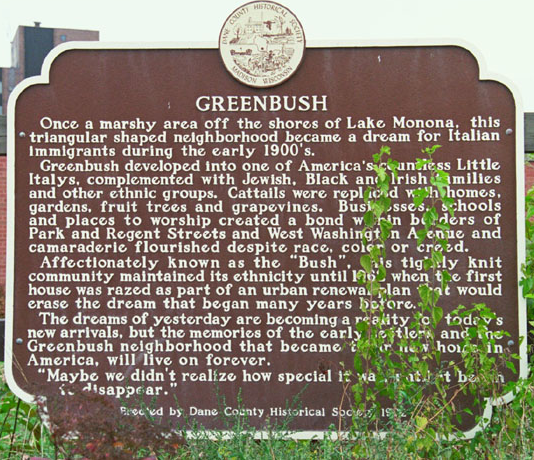 Change is hard but it did turn out to be good in many ways — and 1 building that's still standing is Neighborhood House, which just celebrated its 100th anniversary last year. Madison's 1st community center, Neighborhood House now offers meeting space for the community as well as free tutoring for students, summer camp, and programs for adults with disabilities.
Where is the 'Bush?
The Greenbush neighborhood is bordered by Regent St. on the north, South Park St. on the east, South Randall Ave. on the west and Erin St., South Orchard Dr., Wingra Dr. and Haywood Dr. on the south. It is home to 2 of Madison's 3 hospitals and within walking distance of the Henry Vilas Zoo, the UW Arboretum, Vilas Beach, and the UW Campus.
The area is a mix of single and multifamily homes, with families and students both residing here. Among the 3,000 people who live in Madison's Greenbush neighborhood, a significant number are between the ages of 20 and 30. Males outnumber their female counterparts by 2-1. The median income in 2015 was $51,606. Most residents are White, with Hispanic the next highest- reported ethnicity. Possibly due to the student population represented here, rent is a bit higher than Madison's average — at $1,205 compared to $896 for the city as a whole.
There are several housing complexes in the Greenbush neighborhood. The Bayview is home to 102 families, representing several ethic groups — African, African American, Vietnamese, Laotian, Hmong, Chinese, Hispanic, Cambodian, and Native American.
The Greenbush neighborhood in alliance with the Vilas neighborhood in 2013, worked with the city on funding for neighborhood improvements such as lighting, street work and other public facilities. The neighborhood is also working with the city in an effort to improve the homes and housing here. The resulting Greenbush Housing Renovation Small Cap TIF Program would help individual homeowners and developers to buy and renovate rental properties that had once been converted from single-family properties — and return them back to single-family homes again. All at affordable prices.
There's no denying that the Greenbush is a neighborhood with a sentimental past — but today residents and prospective residents alike are looking forward to the neighborhood's future.
City of Madison | Neighborhood Profile
Greenbush Neighborhood Association

#NeighborhoodsOfMadisonWi
4TH IN OUR SERIES
LOVE THE HOUSE, LOVE THE NEIGHBORHOOD