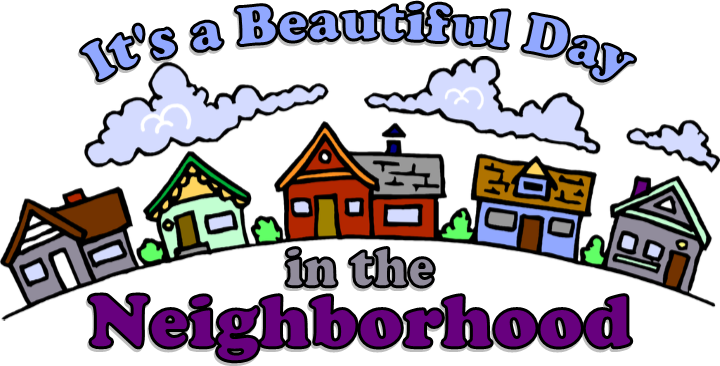 In real estate, they say that it's all about location, location, location. And there's definitely some truth to that. A house is much more than the four walls that hold it together. In fact, your dream home may be nothing but an ordinary house if it were located somewhere else.
…your dream home may be nothing but an ordinary house if it were located somewhere else.
The Madison Area Builders Association's Annual Parade of Homes is a good example. If you've ever taken the tour, you've probably noticed a sign or brochure (usually on the kitchen counter) stating that the house can be built "on your lot" for a specified price. But would it be the same?
The answer is unequivocally, no. To be clear, we're not saying that this house wouldn't be as nice if it were located somewhere else. Only that it would be different. The truth is, you might like the Parade house even more at a site of your own choosing — because it would incorporate not only the basic elements of the house, but everything that surrounds it as well. That means the setting — and the neighborhood.
We can't say it enough. Whether you're buying or building, it's all about the neighborhood, neighborhood, neighborhood. So how on earth do you know which one to choose?
Start with your realtor.
Real estate agents have experience working with various neighborhoods all the time. They know the amenities. They can tell you the school district. They're familiar with the crime reports, bike trails and nearby parks. Most of all, they know the neighborhood "vibe."
What's most important to you?
It's easy to find out which neighborhoods are the trendiest. Just look at the ones getting their asking price (or more) with the fewest days on the market. But while a trendy neighborhood may be popular with the masses, that doesn't mean it's right for you — for a variety of reasons. The price might be more than you can afford. Maybe it's too far from work. Or these homes could be too old — or too new — to suit your tastes.
Is there a sense of community?
Find out if there's a homeowner's association. What about a men's or women's club? Meeting your new neighbors and getting involved are great ways to get acclimated to your new home.
Is the neighborhood kid-friendly?
If you have children, you might want to know if there's a neighborhood park. Parks are great gathering places for moms and dads as well as the little ones. Parents can meet other parents while the kids play. A school within walking distance is a great perk, but bus information could be important too. If they'll be riding a bus, how close is the stop? How long is the ride? If your child is a first-grader, will he or she be riding with high-schoolers?
What about safety?
Have there been any recent crimes in the neighborhood? Any burglaries or known drug or gang activity? How close is this neighborhood to other less safe areas?
Safety isn't all about crime. Are there busy streets to cross? Bike paths? Unfinished construction? Train tracks, steep hills or fast-moving streams that could be dangerous for kids?
Is the neighborhood attractive?
Keep in mind that when it comes to homes — and neighborhoods — beauty is in the eye of the beholder. Do you like mature trees or would you prefer not to rake? Are you attracted to brand new construction or homes with "character?" How big are the yards? Do multiple cars and toys clutter the streets and driveways? Are the yards nicely landscaped and the homes well-maintained?
Resident age range.
The best neighborhoods may be those with residents that span the generations. But it's also a good idea to be aware of the typical age. For instance, neighborhoods that were once teaming with young kids may have "aged out" of the kid zone once those toddlers headed off to college making them perfect for other empty-nesters, but not the best choice for young parents.
Consider affordability.
All the other items on your wish list become irrelevant if you can't afford a house in the neighborhood. Talk to your realtor about the price range of homes in various areas and find out in advance the loan amount you qualify for. Then limit your search to neighborhoods you can afford.
Consider the proximity to places you frequent. Is the neighborhood convenient to work, church, grocery stores, restaurants, your family and your friends?
The bottom line?
Find out all you can about possible neighborhoods before you make any offers. Talk to your realtor. Search online for more information about the areas you may be interested in. Drive through the neighborhood at various times of the day to see if there are any red flags such as more traffic after school or at rush hour, late night parties, train whistles, and local bar or restaurant parking or noise. And finally, consider talking to the people who live there. Park your car and take a stroll. If there are walkers or people working in their yards, stop and ask them what they like most about the neighborhood.
Careful consideration and a little homework will help you choose the neighborhood that's best for you. If chosen wisely, your new neighborhood may be all it takes to turn a nice house into the home of your dreams.
________________________
RELATED:
CB Success Mobile Home Search App
City of Madison: Neighborhood Associations
City of Madison: Interactive Map to Check if a Property is in a Neighborhood Association
New or Relocating to Madison? Get to Know Our People, Places & Things
Living in a Dementia-Friendly City
Why Fitchburg is a Bicycle-Friendly Community