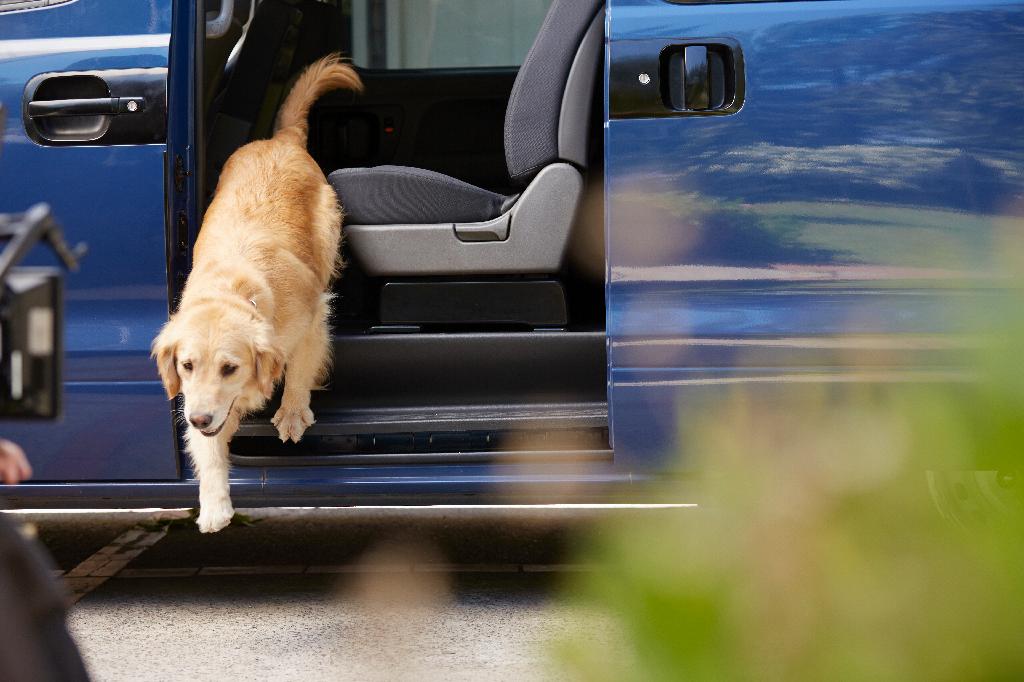 There was a recent article in the New York Times that piqued my interest. And if it caught my attention, I'm sure it struck a chord with hundreds of other readers — especially pet parents. The headline? "When the Dog Decides Where You Live."
While that title is sure to make you chuckle, anyone who owns a pet knows that it's not really all that funny. The ASPCA estimates that Americans collectively own between 70-80 million dogs and 74-96 million cats. That means about a third of all U.S. households own a cat and between a third and a half own a dog. And a Harris News Poll reveals that a whopping 95% of those pet owners consider their pets to be members of the family.

Of course, the Times article focused primarily on dogs living in Manhattan where space — and green space — is at a premium. Needs and available options may vary somewhat depending on where you live. Dog parents in the story wanted to be close to parks, vets, dog-walkers and groomers. And while a room with a view might be part of your dream apartment, walking up and down 5 flights of stairs might not be on Waldo's wish list. As an island — inhabited by more than 8 million people — New York presents special problems for pet owners, but Madison and Dane County pet-owning homebuyers face special considerations as well.
So it only stands to reason that when it's time to buy, upgrade or downsize your house, the needs of Fido or Fluffy will be part of your house-buyer wish list. This doesn't mean that you should sit down with your furry friend for a serious chat. No matter how much they might feel like family, they're still just silent partners. Yes, youare still in charge.
You may get to choose the neighborhood, square footage, yard size and style, but as a pet owner, your pet is probably in the back of your mind while on your house-hunt — whether you realize it or not. So go ahead — bring those thoughts out into the open and really plan for a house that will suit not just you and the rest of the family, but your dog or cat as well.
If it sounds silly, consider this. You may as well think about it now while you're house-hunting rather than after your offer is accepted and you've moved in — only to discover that something about this house is just not going to work out well for your pet (and by association, for you).
Location, Location, Location
What's nearby? Of course, the answer should be what works best for both you and your pet. If your pup has 3-inch legs and hates to walk, then don't look for a walking path, but if you have an energetic lab, that might be at the top of your list. Other possible amenities include a park, a dog park, or an open field for throwing a ball or Frisbee.
Yardage
Look for a nice sized yard for play, and well, you know. Dog owners know it's always nice to be able to say close to home when it rains or snows!
Good Fences Make Good Neighbors
Fences are great for pets – they keep dogs inside and other animals and passersby out. Some neighborhood HOAs don't allow "real" fences, but might approve invisible fences. If you'd like to build (or dig) a fence, be sure to check out the facts before you put in an offer!
Playmates
Is your dog friendly or aggressive? Know your dog's temperament when you choose your new home. And then find out the neighborhood pet demographics. Are there a lot of furry friends nearby? If your dog loves to play with his four-legged buddies, that would be a good thing. If he's aggressive or shy, well, not so much. And if he's aggressive toward people, you'll definitely want a fence or an isolated lot in the country.
Beware of Dangers that Lurk
If you have a cat that likes to jump, be wary of high balcony ledges — inside or out. While cats are pretty agile, a drop from up high, could prove dangerous. They don't really have nine lives, you know. And dogs? Well, be aware of aggressive wildlife like coyotes, raccoons or foxes. And of course, be careful about buying a house along a busy street or highway.
On the Inside
Think about your pet as well as your personal needs and wants. Would your pet do best on carpet or hardwood? (Carpet is worse for allergens and accidents but better for traction). Are there many stairs? How about the door and window placement? Is there a nice ledge for your cat to warm himself or a doggie door for your pup to go out?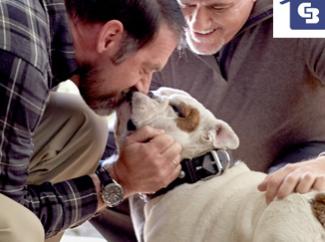 And finally, before you even start your search, be sure to tell your realtor that you're a pet parent. Agents are often familiar with various neighborhoods and can help you pick the right house for you and your entire family. Sometimes a house "fit for a dog" is a good thing.
___________________________
#HomeRocks
#Awesomeness
#HomeIsAwesomeness