There are few purchases that bring out our emotions the way buying a new house does. Whether you're a first-time home buyer or you've been through it all before, you need to remember to set your emotions aside while you attend to the more practical side of real estate. Well, at least some of them!
We don't want to spoil your fun, but as realtors, part of our job is to help you make your home purchase be one of the best experiences of your life. To make that happen, you'll want to avoid some of the more common mistakes that even seasoned home buyers make.
Not surprisingly, many of the most common mistakes involve money. Even the ones that don't seem to be about money at first glance, often end up incurring additional or unexpected expenses down the road.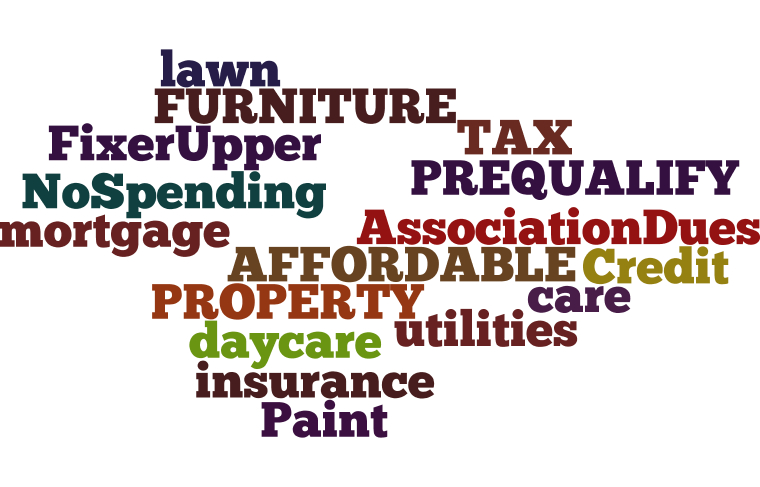 6 Things to keep in mind to avoid mi$takes when buying a home:


1 — Know what you can (really) afford.
Your mortgage lender may tell you that you're "approved" for a certain amount. Wow. Sounds great, right? But what many people forget is that you don't have to spend that much! Have you ever noticed that many of the HGTV shows tell viewers the amount that the house hunters are approved for – and the figure they'd prefer not to exceed? The truth is, you'd be wise to follow their lead.
Committing to monthly payments at the top of your comfort zone can be a recipe for disaster. So yes, talk to the lenders – this is, after all, their expertise. But then take your own look at your regular income and expenses. Do you plan to make any career changes that will affect income? Do you have any new expenses coming up in the near future? Will your child be going to daycare or starting college?


2 — Get pre-qualified for your mortgage.
Although it's important to do your own budget calculations, it's still very important for you to see a lender before you start your home search – and get preapproved for a home loan. That lofty number in your head might not match the amount the bank feels comfortable giving you! A new job, poor credit, past financial issues or a lot of expenses could affect the amount of money the bank feels comfortable lending. If you wait until you make an offer on your dream home, you might be unpleasantly surprised – and embarrassed when you don't qualify. Preapproval lets you know upfront what price range is within your means.


3 — Don't make any unnecessary financial changes or extravagant purchases right before you close on a house.
"Oh, it's okay – I've already been approved" you may say. Well, yes. But remember, that approval was based on your financial status at the time of the credit check. What does this mean? Before closing, do not buy a luxury car or charge $12,000 worth of furniture. Ironically, moving can involve a lot of expenses. In fact, the majority of people buying a new home will increase their spending right before they move. Makes sense – after all, there are a lot of things you'll need. But what you need to remember is that the loan isn't a done deal. No matter the figure that you were originally quoted, the lender will monitor your income and spending right up until the closing. And that goes for quitting or even changing your job – because that changes what the original number was based upon.And yes, sorry to say, it could actually cause the deal to fall through.


4 — Don't tour the unattainable!
Just like you wouldn't – or shouldn't – try on a wedding dress you can't possibly afford, don't tour a home that you know is outside of your budget. Chances are, you'll fall in love with it and then no other house could possibly measure up – leading to either disappointment or overextending yourself.


5 — Watch out for fixer-uppers.
Now that we told you not to reach outside your comfort zone, we should warn you not to go off the deep end at the opposite extreme. Everyone loves a deal and it can be tempting to scoop up a house that's "priced right. "All those "little" things can be fixed with all the extra money you saved on the purchase price, right? Well maybe. But maybe not. Don't start mentally tearing down walls, remodeling the kitchen, adding a 3rd bath and installing a pool without having an expert tell you what all this will cost. You don't want to start renovating your bargain house only to run out of money halfway through.


6 — And don't forget the little expenses.
They will add up – quickly. Getting all new furniture? Painting? New landscaping? And don't forget to figure in the cost of heating, lawn care, HOA fees and property taxes…
But with just a little forethought, you can prevent these potential nightmares – and get the house of your dreams!
#homerocks
_______________________
RELATED:
What's Most Important on Your Home Buyer's Wish List?
Money Pit or Fixer-Upper?
How to Buy a House in a Seller's Market