If you've ever bought a house—or watched others do it on HGTV—you know that it's important to have a wish list. Whether it's on paper or just in your mind, these are the things you want most in a new home. But you also probably know by now that you most likely won't get them all.

It goes without saying that some things are going to be more negotiable than others. Partly because some things are easier to live with—and some things are also easier to change. So go ahead—get started on your new house "Most Wanted" list. And if you're part of a couple, have your partner make a similar list. Then sit down with your realtor.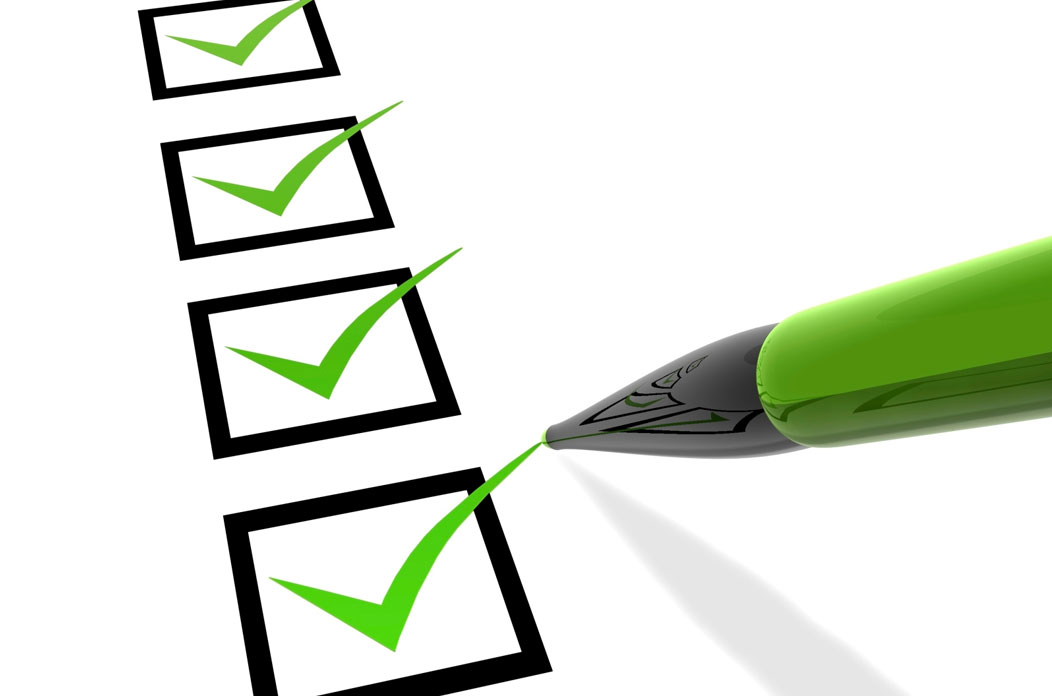 What's important to one person may not be important to someone else—but this is your wish list, so whatever is on there is a valid consideration for you. The trick is to combine your lists in advance so you can (sort of) be on the same page when you're looking. Even though the drama is fun to watch on TV (because it's happening to someone else), working together can eliminate any major house hunting surprises. For instance, on an episode of House Hunters, the realtor may pull up in front of a house with their clients and then tell them, "I know you wanted two bathrooms, but I wanted you to see this one-bath bungalow anyway."
Well, your realtor may actually have a good reason to say that—maybe the house has everything else on your list, it's way under budget and adding another bath would be an easy fix. But running it by you ahead of time will give you the chance to say yea or nay.
Where your realtor can really help, however, is in helping you decide what's most important—and what needs to be at the top of your list. For instance, you and your partner may both strongly agree that you want hardwood floors. But if a house is priced right, you can rip out the carpet and install those wood floors. On the other hand, if it's important to you to be able to bike to work, it's a waste of time to look at homes that are a 45-minute commute by car. You're never going to be happy living there.
So start out with a preliminary wish list and you can tweak it from there. Some things are just that—wishes—and you can live without them (if you have to). Maybe you can easily add or change an item. Or maybe it just isn't really that big a deal compared to another element that the house does have.
Other items—like that bike commute—are fixed and unchangeable. Now, maybe your attitude about the item is changeable. If the house were near a bike path, maybe you'd be happy going for a bike ride before or after work or on the weekends. And take a look at the job itself. Do you see yourself there for a long time? Is there a chance that you might be transferred to a different city or a different branch? Might you make another move for your partner's career? If so, this might not be such a huge factor on your list after all.
But what about school district? This can be very important to some people. If you're retired or don't plan to have children, school district is of little importance. But if you have kids—or plan to in the near future—this wish could rise to "deal breaker" status. People often feel very strongly about the school district they want for their child. Whether you're looking for athletic opportunities, high test scores or close proximity to your house, choosing a neighborhood or school district can be very emotional—and one where you may not be willing to compromise. At all. So keep that in mind when you're looking. Yes, there are school choice options in many cities, but your school of choice is not guaranteed.
_________________________
Let's get you started…
Here are some things you'll find on many home wish lists:
How about yours?
Turnkey or fixer-upper?
Housing style: ranch, 1-story, split-level…
Price (know your price range in advance)
Age of home
Garage: size, number of stalls, attached/detached
Kitchen: island, breakfast bar, amenities—like granite, stainless steel, gas/electric…
Bathrooms: number, style
Bedrooms: number, size
Stairs & accessibility
Paint, carpet, appliances, fireplace, built‑ins & other "fixables"
Lot/Yard: size, amenities—deck, patio, fence, privacy…)
Pool: above ground, built-in
Street Traffic: busy/quiet street, dead-end
Location: related to work, school, restaurants, shopping…
Recreational areas nearby
Desired suburb or neighborhood
School district
_________________________

Remember, some wishes are easy fixes and others are deal breakers. Consider the amount of money you have to spend on changes and whether they can even be done. Also remember that not everything needs to be done right away.
So go ahead—make your list, check it twice, talk to your partner and consult with your realtor. And then wish upon a star. Happy house-hunting!
And if that home is in need of some fixin'—The free CB Success Service Provider Program can help!
_________________________

RELATED:
Service Providers in the Dane County area
Learn About School Districts in WI
What Millennials Want in a House
Money Pit or Fixer-Upper?
New or Relocating to Madison? Get to Know Our People, Places & Things
Living in a Dementia-Friendly City