And How You Can Make Yours Fit the Bill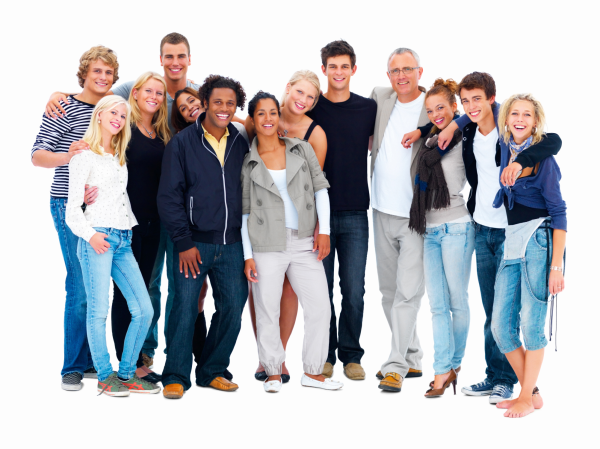 A recent post on social media showed a photo of one Baby Boomer's simple unassuming childhood home right next to the large house the family calls home today. It's a wonderful testament of hard work and success—and a familiar story among the Boomer generation. But what happens when these homeowners become empty-nesters? When it comes time to downsize, will the house be easy to sell?
Well, it all depends—on the location, the condition, the buyer and the amenities. That's why it's always a good idea to know what issues you may be dealing with, before you even put the house on the market.
Currently, millennials (anyone born after 1980) make up the largest part of the home-buying market. And Generation X-ers (born between 1965 and 1979) are close behind. The oldest of these, at 50, are probably already thinking of downsizing, which leaves you with a pretty young market. And beware—the younger crowd is often looking for very different things in a house than their parents did.
You may have caught the irony here. Many of these younger generation homebuyers actually grew up in a large home. Numerous bedrooms and baths, a couple family living areas, and a dining room were the norm in those days. But that was then and this is now.
So, what are they looking for in a house? And what can you do to make yours more appealing to your target buyer? Oh—and what changes may not be worth the time and expense?
When many Boomers bought their first homes, they bought what they could afford and made upgrades and improvements over time. But Millennials? This just doesn't seem to be the plan. Except for a subset of buyers who are handy and like the idea of getting a fixer-upper at a good price, most young house-hunters want a house that's turnkey ready. Or close to it.
Many young couples have a 3 or 5-year plan in place when they buy their first house. And it doesn't necessarily include living there long enough to make changes over time. And working couples simply have no time.
But you've probably already been warned about putting too much money into improvements—and this is a valid point. There's no sense in painting all your rooms beige when the new buyer will immediately repaint them gray. Or installing new carpet for potential buyers who want hardwood.
So, what items will earn you a profit? What will provide the biggest bang for your buck? You may have heard it before, but the one piece of advice that still holds true is this: concentrate your efforts on the kitchen and bath.
The Catch 22 is that changes in these areas can be expensive—and not necessarily match the tastes of your potential buyers. Ask your realtor what they would recommend. They will know the market and comparables and can better advise you regarding what work is worthwhile.
Ditch the dining room—or make it an office. The younger generation is generally less into formalities than Boomers were. They like the idea of hanging out in the kitchen—and entertaining buffet-style wherever they can find a place to sit, or even stand. This one is an easy fix—without much time or cost, you can create a new look to attract buyers. Present the space as a home office or a cozy TV room.
And speaking of home offices… if you have multiple bedrooms, give some thought to staging one of those as an office. It lets telecommuter buyers picture how the space might work—and whether their desk and bookcases will fit. And don't forget in this age of technology, even those that work outside the home or don't work at all, appreciate a space to surf the net.
Granite? Wood floors? These are often at the top of a buyer's wish list. But not everyone's. So again, discuss pros and cons with your realtor. Maybe spring for granite countertops and wait on the floor. Or if you're thinking ahead to making a move a few years down the road, why not make the changes now—while you can still enjoy them yourself?
Tout your technology. Good cable or satellite options? Great. Fast and reasonable Internet providers in the area? Excellent. Good cell service? Perfect. Updated sound system? All the better. Let your buyers know.
It's hard to part with a house you love. And even harder to realize that buyers may not like it just the way you've always had it (for years). But most important—To attract the most interest, and get the best offer, take the time and spend the cash to stage your house—the way buyers will want to see it.
And before all of that, choose a realtor who will market your listing online—where Millennials generally begin their search. In addition to MLS listings, video tours and photos (of the exterior, the yard and every room) will do a lot to persuade buyers to stop by for look—and weed out the ones that aren't a good match.