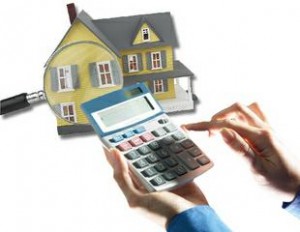 When The FiscalTimes recently put together a list of the Top 25 Most Expensive Cities for Renters, Madison was notably missing. But Im thinking its only because our population was too small for comparison with the big boys like Chicago and Minneapolis, which both made the list. Anyone who rents an apartment hereor pays for their college student to rent a place on campussurely knows that this city is not cheap.
Fortunately, theres a silver lining to this news. High rents just mean that this might be a good time to think about buying a home. You may find yourself paying lessand building equity. According to Zillow, the average renter across the U.S. spends 30% of their income on rent, compared to just half that15%on a mortgage payment. The popular website, Lifehacker, takes that even further, reporting that over a seven year period, its actually 35% cheaper to buy than to rent.
Of course, several factors will figure into whether this is the right move for you. Trulia offers a great rent vs. buying calculator for people faced with this decision.
Here are some of the things theyll want to know:
What are you currently paying in rent?
What would you like to pay?
What is the price range of houses that interest you?
How long would you expect to live there?
Whats your income tax rate?
What interest rate would you be paying on a house?
Keep in mind that the answer may not be entirely cut and dried with just these facts alone. You may have other recurring expensessuch as medical costs, college loans, car payments or family obligationsthat youll need to consider. You may be unsure about job stability or your parents may be ill or aging in another state. And then there are emotional factors that can become tangled. On the one hand, you may love your neighbors in your apartment building. On the other, owning a home may be your lifelong goala dream come true.
Here are some good reasons to continue to rent:
Flexibility

You have the option to move in a year (or less if you can snag a month-to-month lease). Renting is a good idea when you first move to an area. It gives you a chance to get to know the city and its neighborhoods before you decide where you want to live for the long haul. Factors in buying a house might include the neighborhood, school district and proximity to work. Renting first gives you a chance to research all of that before making the decision to buy.
Income or career uncertainty
If youre concerned about the stability of your job, it might not be the right time to buy. Conversely, if youre expecting to take a new job or get a big promotion (and raise) in the fairly near future, you might want to wait and rent for a while. A slightly higher income could make the difference between buying a house you like in a nice area to a house that you love in your target neighborhood.
No maintenanceRenters never need to worry about fixing plumbing, heating or electrical problems. On the other side, renters dont get to make a choice of central air vs. room AC, gas vs. electric stoves and how hot or cold the apartment will be in the winter.
The negative?Your rent will almost surely increase each year. The management company, rental market, building and neighborhood may all factor into the new rental rate.
So why should you buy?
Youll build equity with each and every mortgage payment, making buying a good choice for anyone who expects to live in the same place for at least five to seven years.
Decorating and renovating. Dont like the paint color? Want a wall torn down? Prefer a shower over a tub? If you own it, you can do whatever you want to make it your own! You wont get that in a rental.
Tax deductions. Property taxes and mortgage interest costs are both tax deductible.
Maintenance. Yes, youll have to pay for any maintenance that you dont do yourself, but you can pick the contractors you want and choose exactly when and how you want it done.
The first step, then, is to work with a reputable realtor. Good real estate agents are more than just sales people. Theyre home matchmakers who want you to love whatever you choose. Theyre very familiar with the housing (and probably rental) market in your area. But that doesnt mean they want you to make a choice that isnt right for you. Sit down and have an honest discussion about what youre looking for, what you want to spend and all the other intangibles before you decide if this is the right step for you. And if it is, your realtor will be right there with youhelping you find a dream home that you can love and afford.